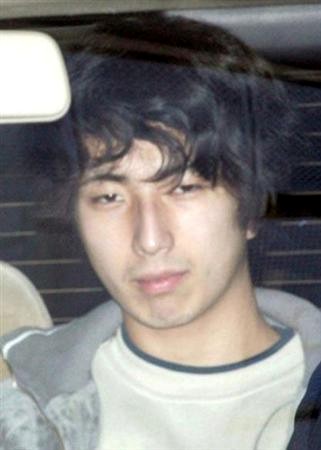 Yukio Yamaji
---
Juvenile – Parricide – Rape
Serial Murderer
Crime Spree: July 29, 2000 / November 17, 2005
Yukio Yamaji was a Japanese triple killer. He murdered his own mother in 2000 and a 27-year-old woman and her 19-year-old sister in 2005.
Yukio Yamaji
Yukio Yamaji was born into a poor family and his father died of cirrhosis in January 1995. After he graduated from junior high school, he did not enter high school but rather began working at a newspaper store. He killed his 50-year-old mother with a metal baseball bat in Yamaguchi, Yamaguchi Prefecture on July 29, 2000 at the age of 16. He called the police and was arrested on July 31. One of his motives was his mother's silent telephone call to the woman who he fell in love with. Another motive was his mother's debt. He was paroled in October 2003 and was released officially in March 2004.
On November 17, 2005, Yukio raped a 27-year-old woman and her 19-year-old sister and murdered them with a knife, in Naniwa, Osaka. The two victims had never met Yamaji. He was arrested on December 5, 2005. He said to the Osaka police "I could not forget the feeling of when I killed my mother, and wanted to see human blood."
On December 13, 2006, Osaka district court sentenced him to death. His defense made an appeal but he retracted the appeal on May 31, 2007. He was executed by hanging in Osaka on July 28, 2009.
source: murderpedia
This site contains affiliate links. We may, at no cost to you, receive a commission for purchases made through these links