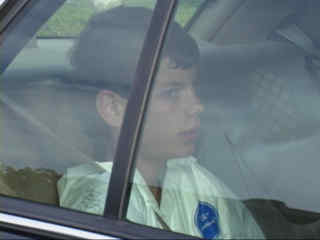 Charles Williams
---
Santana High School Shooting
American Murderer
Crime Spree: March 5, 2001
Charles Williams is a convicted American murderer from Maryland. At age 15, he was the perpetrator of the 2001 shooting at Santana High School in which two students were killed and thirteen others wounded.
Charles Williams
Charles Andrew "Andy" Williams was born to Charles Jeffery and Linda Williams on February 8, 1986 in Frederick, Maryland. He has one older half brother named Michael. His mother worked for the US Army and was assigned to the Middle East in June of 1989. Charles lived the first 8 months of his life with his mother, but seldom saw her after that.
In 1990, the couple divorced. Andy went to live with his father and his brother went to live with their mother. Williams grew up in Maryland, moving twice within the state. In 1999, Williams's father wanted a change of scenery so he moved them to 29 Palms, California. For the most part, father and son enjoyed a good relationship.
After moving to Santee from Palms, California, Charles Williams felt he was targeted for physical and emotional bullying in school. In an attempt to fit in, he began to spend time with a crowd of skateboarders, with whom he would often participate in activities such as smoking marijuana and drinking. Williams was accepted within this peer group as a rule, however, at other times even these individuals teased and picked on him.
Life Took A Drastic Turn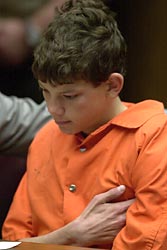 In February of 2001, just before his 15th birthday, Charles Williams received news that one of his best friends from 29 Palms was killed in a bus accident. This was a devastating blow to young Williams. 
Charles Williams spoke on two occasions of his plan to "pull a Columbine" at Santana High, but no reports were ever made of threats to the school. The first occasion was a week before the shooting, the second during the weekend prior to Monday, March 5th.
Just before the shooting, Williams had two skateboards stolen from him. He acquired his weapon, an Arminius .22-cal. revolver, from his father's locked gun cabinet. After his arrest, he told investigators that he was "tired of being bullied." On the way to Juvenile hall Williams said that he did it because his friends dared him to.
March 5, 2001
On Monday, March 5, 2001 at 9:20 a.m., 15-year-old Charles 'Andy' Williams began firing a .22-caliber revolver in a boys' bathroom at Santana High School, killing two students. He then left the bathroom firing the revolver indiscriminately at other students.
According to one witness, Williams repeatedly walked out of the bathroom, fired shots, then went back into the bathroom. The scene soon turned chaotic as students and teachers ducked or scrambled to safety. Williams reloaded his revolver at least once.
A student teacher and campus security supervisor Peter Ruiz walked into the bathroom to try to stop Williams, but Charles aimed the revolver at them and forced them out. As the student and supervisor walked out Williams fired and hit the Ruiz in the back.
Two off-duty police officers who were visiting the school were alerted to the shooting. One of them approached the bathroom and called for backup. Police officers quickly arrived and charged the bathroom; they discovered Williams kneeling on the floor with the weapon in his hands.
Charles Williams surrendered and was taken into custody. He had shot and killed two students, 14-year-old Bryan Zuckor and 17-year-old Randy Gordon. Thirteen others suffered gunshot wounds and were transported to various local hospitals.
Charles Williams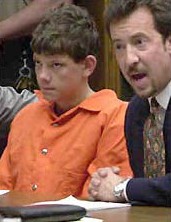 On June 20, 2002 Williams pleaded guilty to all charges against him. On August 15, 2002 a California judge sentenced Charles 'Andy' Williams, as an adult, to 50 years to life in prison. He ordered him to serve his time in the Youth Offender Program at CCI, Tehachapi until his 18th birthday, at which time he would then be transferred to adult prison.
Williams was given credit for the 529 days that he had served in juvenile hall, fined $10,000.00 and ordered to pay restitution to the Victims Restitution Fund. At his sentencing, Williams apologized and expressed remorse for his actions.
On March 1, 2004, Charles Williams was transferred to an adult prison. Currently, there are grass-root efforts to have Williams's sentence reduced. His supporters argue that the judge was too harsh in sentencing Williams as an adult and did not take into consideration Williams's age at the time of his offense. They would like to see Charles get a new sentence, but as a juvenile, which would have meant confinement by the California Youth Authority until age 25. His appeals continue while currently incarcerated at Calipatria State prison.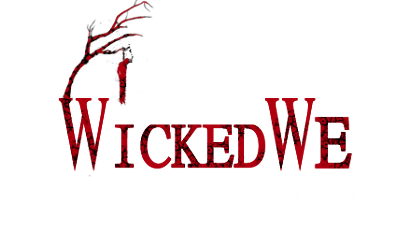 source: murderpedia | wikipedia |
This site contains affiliate links. We may, at no cost to you, receive a commission for purchases made through these links