William Darrell Lindsey | American Serial Killer
William Darrell Lindsey
Born: 03-18-1935
---
Bad Bill
American Serial Killer
Crime Spree: 1983 – 1996
Death: 04-17- 2001 (65 years old)
---
Arrested December 29, 1996 in Asheville, NC on suspicion of murder, William Darrell Lindsey would eventually be connected to at least seven and maybe as many as twenty killings in four southern states. A native of St. Augustine, Florida, he stunned the community by confessing to the highly publicized murder of Anita McQuaig in 1988. Before it was over, St. Johns County would come to understand that a serial killer had been stalking his victims in their midst for over a decade.
William Lindsey was well acquainted with the dope dealers and prostitutes of Lincolnville and West Augustine, having developed a fondness for both recreational drugs and deviant sex over the years.
Orphaned in infancy, Lindsey constantly received verbal abuse from his adoptive mother, creating a warped and violent psycho-sexual behavioral pattern that resulted in more than one failed marriage and an alter ego he called "Bad Bill".
This sadistic personality most often emerged when confronted by women about his sexual inadequacies. Lindsey exhibited all the classic signs of a potential serial killer – animal torture, emotional detachment, substance abuse and unpredictable violent outbursts followed by apparently genuine remorse. Impotent unless enraged, his psychosis led him to commit six brutal murders in St. Augustine.
William Lindsey selected three of his victims from "Crackhead Corner", at the intersection of Volusia and West King Streets. Connie Terrell and Lashawna Streeter were crack-addicted hookers who frequented the parking lot most nights looking for "dates". Donetha Haile was solicited as she walked along West King near the railroad tracks. Cheryl Lucas got in a car with Lindsey at the Pic n Save on the corner of Palmer Street and West King. On the east side of US 1, Lindsey found Anita McQuaig- desperate for a crack fix- at the corner of Riberia and King in Lincolnville.
During an interrogation with the Saint Johns County Sheriff's Department, Lindsey indicated his first murder in St. Augustine was that of Lisa Foley, a regular at the Tradewinds Lounge on Charlotte Street. The bodies of two women he killed in the city have never been found. Once his arrest and trial became news, reports began to surface all over northeast Florida of encounters- close calls other women had experienced with Lindsey. Some were prostitutes, some were female convicts, some were just "party girls", caught up in the sordid drug culture of cocaine use. Violent and unpredictable, brutality and murder had become routine to Lindsey, yet ironically it was his mediocrity that made him invisible for so long.
---
article William Darrell Lindsey American Serial Killer continued below
prime video | start your free trial today
Watch All Your Favorites On Prime
Please Review Our Affiliate Disclaimer
article William Darrell Lindsey American Serial Killer continued below
---
The Victims
Lisa Foley vanished on October 9th, 1983 after a night of drinking at the Tradewinds Lounge in downtown St. Augustine. William Lindsey later picked out her photo as a woman he had strangled during an argument after sex.
"When we left the Tradewinds, we drove to the A Street Ramp and down onto St. Augustine Beach. We had intercourse and she wanted three hundred dollars. I said fifty dollars is all you're going to get. This started us fighting. I strangled her and took her body down to Pacetti Road and dumped her in a borrow pit down there."
Five days after she disappeared, Lisa's body was discovered in a marshy area off the west end of Pope Road in St. Augustine Beach. It would be January of 1997 before St. Johns County detectives learned Lindsey was her killer.
Anita McQuaig got into Lindsey's car at the corner of Riberia and King Street in downtown St. Augustine somewhere around 7pm on November 29th, 1988. A county worker discovered her mutilated body floating in a borrow pit near St. Augustine Beach the following morning. She had been beaten so badly that her eye socket was crushed and her jaw was fractured in two places. Her nude body had cigarette burns and bite marks in several spots. In a hand-written statement dated April 1, 1997, William Lindsey confessed to the murder but couldn't remember why he had gotten so angry.
"We were fighting outside the car and I picked up a three-foot-long piece of board, maybe about 1-by-6. I hit her several times on the upper portion of her body. After that, I carried her about fifteen feet to the pond and threw her in. I went home to my mom's at Sylvan Drive."
The north end of Anastasia Island was largely undeveloped until the 1990's. Dirt roads led off into scrub forests and borrow pits dotted the landscape. Law enforcement in St. Augustine and the beaches was primarily concentrated in the urban areas. Lindsey's predations would hardly have made a ripple in the media or the community if it had not been for the exceptional violence of the crimes. Even the fact that he began to routinely murder the women he abused did not raise a general alarm since they were among the lowest echelon of society- drug addicts and prostitutes, living in poverty.
Connie Terrell was picked up by William Lindsey as she walked along West King Street about 8:30 pm, Saturday night, June 10th, 1989. Her nude body was discovered by a fisherman barely twelve hours later as it lay half-submerged in a borrow pond off Holmes Boulevard. She had been strangled with a rope and then shot in the head once with a .22 caliber. In the same April 1997 statement that Lindsey made admitting Anita McQuaig's murder, he gave police a detailed account of Connie's killing.
"Then I drove back towards my mothers house. I threw the spent cartridge out towards the median of the road. I can't remember exactly what I did with her clothes, but I probably threw them in the San Sebastian Creek on my way home."
Lashawna Streeter was at Crackhead Corner looking for a "date" on the afternoon of March 1st, 1992 when Lindsey pulled into the parking lot about 4:15 pm. When she left with him, it would be the last time she would be seen alive. Within an hour, she would be beaten and kicked to death for allegedly trying to rob Lindsey.
"She managed to get the door open, but I hit her. I stopped the car and started hitting her more. I knocked her unconscious. She didn't mention her name and I did not know her."
Her body was found 10 days later by a local man as he was taking a short cut from State Road 207 to Old Moultrie Road across what area residents call "Quinny's Land". Lying just off a dirt track called Old Dairy Farm Road, she had been partially undressed and hidden under some broken branches and other debris.
Cheryl Lucas flagged William Lindsey down around 2 a.m. at the corner of Palmer and King Streets on a rainy summer night in June of 1995. They had gone less than a block before she grabbed some money from the dash and bailed out of the vehicle. She ran down the railroad tracks towards Crackhead Corner, but Lindsey was able to catch up with her and crushed her skull with a pry bar. Her body was found several days later by boaters at the Moultrie Creek boat ramp.
Lindsey also plead guilty to the murders of Donetha Haile and Diana Richardson, even though their bodies have never been found. Donetha went missing in April of 1993 after spending the day with Lindsey at his trailer on Masters Farm. On the drive back to King Street, she revealed that she was HIV-positive.
"I started planning to kill her. When we got to the end of the paved road I just stopped the truck and started beating her. I hit her with my fist about six or seven times and she went out….completely unconscious. I went to the woods about 30 feet along the bank and threw her in the creek."
Diana disappeared in October, 1999 when she agreed to Lindsey's offer of money for sex. Lindsey later stated that he had taken her to the same borrow pit where he had killed Connie Terrell. During sex, Diana somehow angered Lindsey and he hit the back of her head hard enough to knock her unconscious with a single blow. Dragging her from the car, he dumped her body in the borrow pond where it floated out a short distance and then sank some thirty feet.
---
article William Darrell Lindsey American Serial Killer continued below
WickedWe Suggests:
Deadly Lust
Deadly Lust: In the late 1980's, St. Augustine, Florida was home to a twisted killer that would begin preying on the women of the city's red-light district, known locally as Crack Head Corner. Over the next ten years, family man William Darrell Lindsay, would use this area as his own personal hunting ground, brutally raping and killing prostitutes in his attempt to satisfy his need for sexual depravity.

article William Darrell Lindsey American Serial Killer continued below
---
The Aftermath
It was a Christmas card from retired deputy Fred Thompson to his former boss, Sheriff Neil Perry that finally brought William Darrell Lindsey to justice. It is a testament to the close-knit ties of life in a small town and the persistence of law enforcement. A newspaper clipping enclosed in that Christmas card reached the St. Johns County Cold Case Homicide Task Force in January of 1997. The months of research and interviews that followed resulted in Lindsey being extradited from Ashville, NC to St. Augustine, FL ten months later. The cooperation between the Buncombe County Sheriff's office and Sheriff Perry's task force ensured that Lindsey would be tried for six murders.
In July of 1999, William Darrell Lindsey plea bargained his way out of a death sentence and was given 30 years in Florida's Marion Correctional Institute. He is due to be released on December 11, 2025 at the age of 90. At seventy-one, his words to detectives handling his case still ring chillingly true:
"You've got to understand that there's a good Bill and a bad Bill. Good Bill is a decent person. Bad Bill is a person society needs to be afraid of."
William Darrell Lindsay – Find A Grave
William Darrell Lindsay
William Darrell Lindsay was convicted of four of the murders. In a plea deal, he received 30 years in prison. Lindsay was diagnosed with cancer and died in 2001 while still behind bars. Authorities believed at the time of his arrest that he most likely had murdered many more and in other states such as Tennessee and Virginia.
---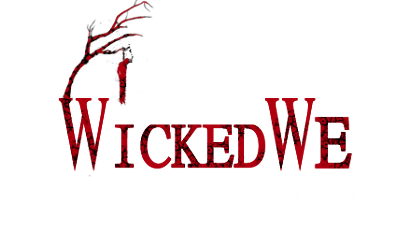 source: findagrave | serialkillercalendar.com | criminalminds.fandom.com | wikipedia | Geocities.com/xpatriot_1999 | murderpedia | cinemaholic
This site contains affiliate links. We may, at no cost to you, receive a commission for purchases made through these links