Glenn Helzer and The Children of Thunder Murders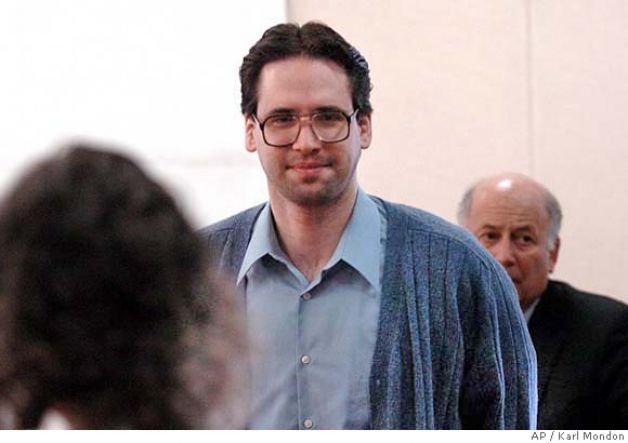 Glenn Helzer
Born: 07-26-1970
American Spree Killer
Crime Spree : July 30 – August 4, 2000
Incarcerated in San Quentin State Prison, California
---
Glenn Helzer was an American Spree Killer. Together, with his younger brother Justin and his girlfriend Dawn Godman, he murdered and dismembered three innocent people and executed two more as part of an extortion plot intended to culminate with Glenn Helzer taking over The Church of Jesus Christ of Latter-day Saints and hastening the return of Christ. Among their victims was Selina Bishop, the 22 year old daughter of blues guitarist Elvin Bishop.
CHILDREN OF THUNDER
In August of 2000, nine black duffel bags started making their way to the surface of the Mokelumne River in northern California.
A man on a Jet-ski spotted the first bag. It had washed up on the riverbank. Curiosity got the best of the man and he cautiously unzipped the bag. Inside he discovered a human torso.
A few hours later, a marina employee found another duffel bag floating under a dock about a half mile away. This bag held a human head. A marine biologist soon discovered a third bag during a survey of an island in the river. It too held human remains.
Nine bags total were eventually recovered.
The duffel bags contained the co-mingled body parts of three people, that took the Sacramento County coroner more than a week to sort through. Eventually the pieces and parts came together and revealed an elderly couple and a young woman.
The Children of Thunder Murders
The grisly discovery was the culmination of a murderous rampage by a trio of former (excommunicated) Mormons that called themselves, and their tiny cult, The Children of Thunder. The trio believed their twisted scheme, which they would claim was to spread joy, love and peace, was blessed by God and would in fact hasten the return of Jesus Christ.
Glenn Helzer, his brother Justin Helzer and Justin's girlfriend, Dawn Godman, were arrested the same day the first bag was discovered. However, it would take four more years for juries to sort through the tangled details of the seemingly meaningless and insane murder spree.
Who Were Glenn and Justin Helzer
Raised by devout Mormon parents, the Helzer's boys had what most would consider a relatively normal childhood.
Glenn Helzer, who went by his middle name, Taylor, was the charming and gregarious older brother. Justin was more introverted, but he was a member of his high school wrestling team and youth group leader at his church.
Justin looked up to his older brother and actively sought his approval. Glenn encouraged these feelings in his little brother, frequently telling him, "I'm number 1 and you're number 2."
After graduating high school, the boys fulfilled the Mormon requirement of completing two years in the mission field.
Glenn (Taylor) went to Brazil while Justin went to Texas. When the brothers returned to California, Justin got work as a cable installer and Glenn as a stockbroker at Morgan Stanley Dean Witter in San Francisco.
The future looked bright for both of the Helzer children.
---
article Glenn Helzer and The Children of Thunder Murders continued below
Glenn Taylor Helzer was born on July 26, 1970, in Lansing, Michigan. His parents, Gerry and Carma Helzer, were both devout Mormons.
Glenn had a younger sister, Heather, and a younger brother Justin.
Glenn graduated from Ygnacio Valley High School and served in the National Guard in Texas. He also went on as a missionary in Brazil.
Upon his return to the states, Glenn went to work as a stock broker for Morgan Stanley Dean Witter until August 1998, when he went on disability after being diagnosed with bipolar disorder.
Glenn married his wife, Ann, in April 1993. They had two daughters but separated in June 1996, when Glenn declared he no longer wanted to be a husband.
Glenn suddenly declared himself a prophet of God and became the leader of his own cult. He formed "The Children of Thunder" cult and along with his faithful followers, (there were actually only two) went on a killing spree as part of an extortion plot that would fund Glenn's future asperations.
On December 15, 2004, a jury handed down five death sentences for Glenn Helzer for The Children of Thunder Murders.
article Glenn Helzer and The Children of Thunder Murders continued below
---
A Normal Life
Glenn started dating the woman who became his wife in 1993. Glenn and Ann had two daughters, but separated three years later. Glenn had decided he no longer wanted to be a husband or a "good" Mormon for that fact. He wanted to "expand" his life.
His ex-wife stated that he was feeling the confines of their faith and wanted a "normal" life.
He was eventually excommunicated from the church for profane behavior. This behavior included drinking, smoking and running with women outside the faith.
Something Was Happening
Heather Helzer, Glenn's younger sister, eventually told the court that Glenn started 'formulating his own belief system'. A cousin testified that Glenn's new philosophy was that 'good and evil do not exist'. Glenn believed that "the majority of society was stuck in a primitive belief of right and wrong, good and evil.
Over time, Glenn's belief system became more and more erratic. He believed he was a prophet and could receive messages directly from God.
---
article Glenn Helzer and The Children of Thunder Murders continued below
Dawn Godman was raised in the town of Sutter Creek, California. She married at 18 and had a son, that did not survive. She went on to have a second son, but divorced a few years later. Her ex-husband was granted custody of their son when he revealed in court proceedings that she tried to overdose on pills and was living out of her car.
Dawn moved in with a relative, who was living in Martinez, and got a job at a grocery store. She started attending services at the Mormon Church, desperate to find direction in her life. Instead, she found Glenn and Justin Helzer.
Dawn Godman moved into a house in Concord with the Helzer brothers in April of 2000.
Probably the worst decision she'd ever make.
Dawn was sentenced to 38 years to life in prison.
article Glenn Helzer and The Children of Thunder Murders continued below
---
Glenn Helzer and The Children of Thunder Murders
Eyes For Glenn
Dawn Godman met Glenn and Justin Helzer at a murder mystery dinner held at a Mormon temple on Memorial Day 1999. The Helzer brothers arrived dressed in black and stood out like a couple of sore thumbs among the faith filled crowd.
Not long after, Dawn started dating Justin, but in truth, she only had eyes, and loyalty, for Glenn.
Killing For God
Glenn Helzer convinced Dawn to sign up for a self-awareness seminar. The group spent four days in a room without windows "confronting their inner demons". When Dawn had completed two of the three levels of the program, Glenn told her that he would take over her lessons. He began offering her spiritual guidance and eventually convinced her that he was a prophet of God.
In January 2000, he drove her to the Mormon temple in Oakland, where he told her his plans to defeat Satan by starting a self-help group. It was his destiny to take over the Mormon Church by assassinating the church leaders, if necessary.
Glenn told Dawn his scheme to extort money from, and kill, an ex-client to obtain seed money for his self-help group. He asked Godman if she'd be willing to "kill in God's name". She told him she'd consider it a blessing. 
Not only did Glenn Helzer now buy into his own delusion with full force, but Dawn Godman was in as well, hook, line and sinker.
Glenn Helzer Is Already Perfect
At his murder trial, witnesses said Glenn Helzer would often quiet the people around him so he could "hear" God talking to him.
On one occasion he told his followers, his disciples – the only two he really had – Justin and Dawn, that if people weren't loyal to him, "well I'm just going to have to kill them."
He also scribbled a list of the "12 Principles of Magic" on a scrap of paper and made Justin and Dawn Godman memorize them. Among the principles were:
"I am already perfect and therefore can do nothing wrong," and, "I gain control by losing control."
They believed he was a prophet and therefore obeyed his every order.
The Schemes
Glenn's self-help group would be called "Impact America" and Helzer devised several criminal schemes to finance it. One involved setting up a subsidiary called Intimacy, which would sell drugs and prostitutes to wealthy businessmen. The trio handed out fliers to women at all-night dance parties in an attempt to recruit call girls. It went badly.
Another called for importing underage girls from Brazil, where Glenn had been a Mormon missionary and those he was surrounded by thought of him as a great prophet, to seduce married businessmen, whom the trio would later blackmail into giving them money.
And yet another would involve adopting Brazilian orphans whom they'd train as assassins to kill the 15 leaders of the Mormon Church in Utah. Once the church leadership was dead, Glenn would take over the institution. He believed by doing this, he was fulfilling a prophecy from the Book of Mormon.
In the end, the trio settled for a more practical plan. Extortion.
As a stock broker, Glenn Taylor managed the money of numerous retirees with posh portfolios, supplying him with a long list of potential victims to choose from. They would simply choose one of his wealthy senior clients who was an easy mark. Someone who knew and trusted Glenn enough to let him in. Someone weak and easy to kill.
---
article Glenn Helzer and The Children of Thunder Murders continued below
What Happened to Justin Helzer?
Justin Alan Helzer was born on February 12, 1972, in Montana. His parents, Gerry and Carma Helzer, were both devout Mormons.
Justin had a younger sister, Heather, and an older brother, Glenn, who he adored and followed blindly. Right into kidnapping, extortion and murder.
Justin's lawyer portrayed him as mentally ill and revealed the family's long history of mental illness. A psychiatrist who interviewed Justin told the court that Justin sincerely believed that his brother Glenn was a prophet of God and that Justin "was not able to comprehend that the homicides he committed were morally wrong."
Justin Helzer was found guilty on June 16, 2004 of all counts against him. In July, just before the penalty phase of his case began, Justin had an outburst in the courtroom. "I want this life to be over," he said. "I want to die."
Wish granted. Justin Helzer was sentenced to death.
Justin was found hanging in his cell at San Quinton state prison, on Sunday, April 14, 2013. He had hanged himself with a bed sheet and had finally succeeded in ending his life. He had tried killing himself in 2010 by gouging two five inch pens into his brain through his eyes. The attempt failed but he was permanently blinded and suffered some brain damage.
At the time of his death Justin's conviction was under appeal on grounds of insanity.
article Glenn Helzer and The Children of Thunder Murders continued below
---
The Final Element
A key element was missing from the plan: The trio needed a third person to launder the dirty money. Someone who would open a bank account, deposit and cash the extorted checks for them. Of course, they'd have to kill that person too, after they'd used them to hide the money.
Selina Bishop fit the bill perfectly. The 22-year-old was starry-eyed and looking for romance when she met Glenn Taylor Helzer at a rave in the spring of 2000. He had told her to call him "Jordan".
She Fooled Around and Fell In Love
Selina Bishop, the daughter of Blues Guitarist Elvin Bishop, was a waitress in San Geronimo at the Two Bird Cafe. She told her co-workers all about her new boyfriend, "Jordan." Friends and family however were not so sure about this secretive, young man. He refused to tell Selina his last name, home phone number or allow her to take pictures of him. But Selina didn't care. She was madly in love. An emotion that Glenn Helzer would use to his advantage.
In early July, Glenn Helzer helped Bishop move out of her mother's house into a studio apartment. Her mother, Jennifer Villarin, 45, had only met Glenn briefly and was very curious about the man her daughter had fallen so hard for. He seemed to be avoiding meeting her family and friends. Villarin went so far as to drop in for an impromptu visit at Bishop's new apartment when she knew Helzer would be there, pretending she needed to borrow a blouse from her daughter just to have the chance to talk to him.
"Well, he's cute," she told an acquaintance afterward. "He seems like a real nice kid."
Bishop told friends that Glenn was about to inherit money from his grandmother and that he needed to hide it from his ex-wife. She agreed to open four bank accounts in her name for him. It was a ruse; under California law, inherited money is not considered community property in a divorce. The real reason Glenn wanted Bishop to open the accounts was far more nefarious. But she trusted "Jordan" so much, that she even gave him a key to her apartment as soon as she moved in.
In her final weeks of life, Bishop became more and more frustrated with her boyfriend's secretiveness. He'd be warm and affectionate to her one moment, and cold and distant the next. She wanted him to finalize his divorce from his estranged wife so they could move forward together.
But Glenn had more pressing issues on his mind and actually had no real feelings for Selina. He had money to steal and people to kill. The reciprocating saw he'd use to cut up his girlfriend's body had already been purchased from the local Sears store; the duffel bags that would hold her remains, from the local K-mart. Glenn Helzer was focused on the mission.
The Victims
Annette Stineman, 78, and her husband Ivan, 85, had been married 55 years and were living out their golden years a few miles away from the Concord house rented by the Helzer brothers and Dawn Godman.
Glenn had been their stock broker at Morgan Stanley Dean Witter, and the couple completely trusted the young man. He'd cultivated a friendship with them over the years, dropping in to visit them and even taking them river rafting one summer along with their adult daughter, Nancy Hall.
The Stineman's weren't Glenn's first choice however. He'd written down the names of five former clients, prosecutors told the court, but the first man, who lived in the nearby town of Walnut Creek, was not home when the Helzer boys came calling on Sunday, July 30, so they moved on to the No. 2 slot on their list, the Stineman's.
According to the criminal complaint, the Helzer brothers, wearing business suits and carrying briefcases, knocked on the door as Godman waited in a white pickup nearby. They'd purchased shackles at an adult bookstore earlier in the day to immobilize their victims and transport them back to their rental home. The plan was finally in action.
---
article Glenn Helzer and The Children of Thunder Murders continued below
WickedWe Suggests:
Unholy Sacrifice
Unholy Sacrifice is the true story of the Helzer Brothers and the Children of Thunder murders for money and power.
Glenn Helzer was an American Spree Killer. Together, with his younger brother Justin Helzer and his girlfriend Dawn Godman, he murdered and dismembered three innocent people and executed two more as part of an extortion plot intended to culminate with Glenn Helzer taking over The Church of Jesus Christ of Latter-day Saints and hastening the return of Christ. Among their victims was Selina Bishop, the 22 year old daughter of blues guitarist Elvin Bishop.
article Glenn Helzer and The Children of Thunder Murders continued below
---
The jurors heard testimony from a manager of the Concord branch of Morgan Stanley Dean Witter who said he received a phone call from a woman saying she was Annette Stineman who wanted to liquidate her investments.
"She sounded nervous," George Cahoun said. "There was a level of tension there that was obvious."
Although the request was unusual, he honored it. Prosecutors believe the trio then forced the Stinemans to drink Rohypnol, a sedative and known "date rape" drug, and made them write out two checks — one for $33,000, the other for $67,000 — to Selina Bishop.
As the victims' relatives gasped and cried, Godman told a court in May 2004 what happened to the Stineman's during their final hours at the Helzer residence.
Glenn thought the retirees would overdose on the Rohypnol and simply die. But that did not happen. They indeed slipped in and out of consciousness, but kept breathing. The brothers drug couple to the bathroom, where Justin bashed Ivan Stineman's head against the tile floor and Glenn slit Annette's throat with a hunting knife as Godman watched.
"I couldn't really believe that this was really happening," she told the court. "The only thing I could do was pray that the couple would die quickly, so it would just be done and over with."
The next day, the killers hacked the bodies to pieces with a power saw. Glenn had Justin (his faithful disciple) do most of the dirty work, of course.
"Glenn said he had more important things to do, like sit and meditate and listen to the spirit," Godman testified.
Afterward, the trio knelt beside the body parts and Glenn Helzer thanked the Stinemans' for "being willing to sacrifice their lives for a greater cause," Godman said.
Disposing of Evidence
The trio tried to feed the Stinemans' remains to dogs they'd adopted from a pound for that exact purpose, but the plan didn't work. Instead, they stuffed the body parts into gym bags. They gathered rocks and stepping stones from outside of the house to weigh down the bags.
The next day, according to video recordings, Godman rolled into Walnut Creek in a wheelchair wearing a flamboyant gold cowboy hat. She told the teller she wanted to deposit two checks totaling $100,000 into Bishop's bank account. Bishop was getting open heart surgery, Godman explained, and she needed to deposit the money from Bishop's "grandparents" into the account immediately so she could pay for the operation. She was doing the family a favor by agreeing to deposit the funds.
Authorities said the checks were cashed, but didn't divulge who cashed them or when they did it. Sources close to the case theorized that Bishop cashed the checks for Glenn then got cold feet and threatened to report the scheme to police, prompting the brothers to eliminate her, as well. But then, Glenn of course, always knew that she would meet her end when the time came.
---
article continued below
What Happened to Elvin Bishop's Daughter?
Selina Grace Bishop was born on October 17, 1977.
Selina Grace was the daughter of well known American blues and rock-and-roll musician, guitarist, and songwriter Elvin Bishop, and Jennifer Lea "Jenny" Villarin.
Selina had been dating Glenn Helzer, whom prosecutors painted as an innocent victim, killed to keep her from revealing information she had learned about the extortion and murder plot of the Children of Thunder cult.
She was last seen with Glenn Helzer leaving their favorite pub on August 2, 2000
Selina was first hit in the back of the head by a hammer wielded by Justin Helzer. Glenn then drug her body into the bathroom and slit her throat. Justin and Dawn Godman then cut her body into pieces.
Selina's dismembered body was discovered in a duffle bag that surfaced in the Mokelumne River several days later.
She was just 22 years old.
article continued below
---
The Final Date
Selina Bishop had her last date with "Jordan" (Glenn Helzer) on August 2, 2000, at a trendy bar in Berkeley that was midway between their homes. A bartender at the Bison Brewing Company said the couple often met there during the hot months, huddled at a table among the regular clientele.
Glenn, Jordan, Taylor (whoever the hell he was) was, as usual, late for the date. Finally Selina asked Matt King, the bartender, for some change so she could call her absent boyfriend.
"I don't know why I go out with him," she remarked to King before rolling her eyes in exasperation and heading toward the pay phone across the street.
Glenn finally arrived and the couple sat near a window and talked for a while. Apparently the discussion was about an up and coming outing they intended to share. Selina and Glenn were planning to drive to Yosemite National Park for a camping trip. No doubt she was hoping it would be an opportunity for them to grow closer.
After a short while, King saw Bishop take "Jordan's" hand and the two exited the pub for the very last time.
The Hours of Horror
A neighbor of the Helzers, Kaye Shaman, testified that the next day, August 3, she saw a 1984 Honda Accord drive up to their house. Glenn and a woman with long brown hair got out of the vehicle. He kissed her lightly on the mouth before leading her inside.
Dawn Godman filled in the blanks as to what happened next.
Glenn Helzer offered to give Selina a massage. They went into the family room and made their selves comfortable. As Selina lay face down on the carpet, Glenn rubbed her back. Justin Helzer quietly slipped into the room. He was carrying a hammer. Without hesitation, Justin swung the hammer, striking Selina Bishop in the head several times, cracking her skull wide open.
After Glenn had carried Bishop into the same bathroom where the Stinemans' had been murdered and dismembered, he noticed she was still alive. He pulled her long brown hair back to hold up her head so Godman could see Bishop's face.
"Spirit says you get to know this isn't a dream," Glenn said, before slitting Bishop's throat with a hunting knife.
Godman testified that Glenn had planned to kill Bishop all along. All he needed, and wanted her for, was a bank account to launder the Stineman's money.
But the killing spree was not yet complete. Selina's mother was still out there, with way too much information. She too would have to be eliminated.
She Knew Too Much
Selina Bishop had made the mistake of introducing her "boyfriend" to her mother. For that act alone, Jennifer Villarin, 45, would now have to be killed. Glenn was worried that Villarin knew his home address and about the bank accounts Bishop opened for him. She would without reservation be able to identify him as Selina's killer.
He also knew that Bishop had asked Villarin to housesit for her while they were in Yosemite.
So, in the pre-dawn hours of August 4, Glenn drove to Bishop's studio apartment. But Villarin wasn't alone that night. James Gamble, 54, a patron at the Papermill Creek Saloon, where Villarin worked as a bartender, was there with her. He too would end up an innocent victim of Glenn Helzer and the Children of Thunder cult's murderous rampage.
Glenn let himself into the studio apartment with the key Selina had so eagerly given him when she first moved in. He crept toward the bed where Villarin and James slept soundly. He slowly raised the 9-mm in his hand and shot them both at point-blank range.
Bishop's upstairs neighbor and landlord, James Soladay, woke to the sound of gunshots. A second later, he heard the footsteps racing outside and the roar of the getaway car. He quietly walked downstairs and through the door of Bishop's apartment. Two bloody and unmoving bodies were sprawled on the bed. He placed a panicked 911 call at once.
Headed To The River
The next day, on August 4, the Stineman's daughter reported her parents missing. A few hours later, when Selina Bishop failed to show up for her shift, her friends contacted the Marin County Sheriff's Department to issue a missing person's report for her as well.
That same day, neighbor Kaye Shaman testified later in court, she returned home and saw her mysterious neighbors in a truck that was towing a trailer with Jet-skis. There were duffel bags in the truck bed and another on the lap of the man sitting in the passenger seat.
A surveillance camera filmed a vehicle similar to Justin Helzer's truck crossing a bridge over the San Joaquin River. The truck was towing a trailer with Jet-skis. Prosecutors maintained that the camera caught the brothers on their way to dump the duffel bags in the river.
On Sunday, August 6, the Stineman's minivan was found in an industrial neighborhood in Oakland. A chainsaw and a sawhorse were found inside. Police lifted the fingerprints of Justin Helzer and Dawn Godman from the vehicle.
Could Be Kool-Aid
Later that same day, a professional carpet cleaner was called to the Helzer house to clean a stain in the living room.
As the man labored to get the large red blotch out of the carpet, Justin and Godman sat in the kitchen, calmly eating a snack and watching him work.
"Maybe it's Kool-Aid," Hazem Belal said, as he examined the stain.
"Yeah, it's Kool-Aid," Justin quickly replied.
The Raid
Early the next morning, sheriffs deputies drove to the house on Saddlewood Court with a search warrant. They wanted to look for the gun that was used to kill Villarin and James Gamble. Bishop's co-workers had told them about the mysterious "Jordan" and they wanted to question him.
All the tenants were home when they knocked on the door. When the deputies swept through the house, they found ecstasy, hallucinogenic mushrooms, and drug paraphernalia. But they could find no gun. The officers would however be arresting the trio on drug possession charges.
Glenn bolted when investigators were busy in their search and raced through the back yards behind the house. He forced his way into a neighbor's house and demanded a weapon. She gave him a steak knife and a pair of sewing scissors. He cut off his ponytail, changed into her husband's clothes and ran from the house. When the deputies caught up with him a few blocks away and forced him into the squad car, he dove through the open back window. They chased him down again.
---
article continued below
prime video | start your free trial today
Please Review Our Affiliate Disclaimer
article continued below
---
Evidence Surfaces
Investigators found videotaped newscasts about Bishop's disappearance in the Helzer home, as well as evidence linking the trio to the Stinemans' disappearance. They also found handcuffs and leg irons in Justin's pickup.
Later that day, the first two duffel bags – one containing a human head, the other a torso – floated to the surface of the Mokelumne River. After the rest of the bags were recovered, experts at the Contra Costa County Crime Lab used DNA analysis to identify the victims, which confirmed preliminary findings using dental records.
The Remains
"The remains we have found have been dismembered and co-mingled in the bags," county coroner Paul Smith said. "It's pretty horrific."
Smith speculated that the remains had been mixed together to make it harder to identify the victims.
A few weeks later, as he sat in jail awaiting his court date, Glenn Taylor Helzer tried to sell the story of his murder spree for $400,000 to several magazines. No one would touch it.
The Alibi Gone
The Alibi Folds
At a two-week preliminary hearing in December 2001, the prosecution carefully laid out their case. The physical evidence included receipts for a hand-held power saw, shackles purchased at a sex shop and ski masks from a sporting goods store. There was as well, several "plans of action" written by Glenn Helzer that detailed the entire extortion scheme.
Glenn and Justin Helzer, as well as Dawn Godman, were all charged with 18 felonies, including murder, extortion and kidnapping.
Debra McClanahan, a former Mormon and friend of Dawn Godman, testified that she'd provided an alibi for the trio the night the Stinemans were abducted from their home. On the night of July 30, Debra bought four tickets to the film X-Men at Glenn's bidding and initially told investigators that the four of them had gone for dinner and a movie.
After realizing what horrible deeds the trio had committed, she told police the truth. She gave investigators a safe they'd stored in her apartment containing a 9-mm handgun, as well as drugs and personal property of the Stineman's. She lied out of "loyalty, fear, love, disbelief and denial" she told the court.
Faced with irrefutable evidence, Dawn Godman struck a deal with prosecutors. In exchange for pleading guilty to five counts of murder and testifying against Glenn and Justin Helzer, she'd avoid the death penalty and get a sentence of 38 years to life in prison.
The Conviction of Glenn Helzer
In March 2004, Glenn Helzer entered a surprise guilty plea and his attorney relayed Glenn's impromptu confession to a stunned courtroom.
On June 16, a jury convicted Justin Helzer of 11 counts, including murder, extortion and kidnapping for his role in the killings. He pleaded not guilty by reason of insanity.
His defense lawyer tried to portray him as the mentally ill follower of a domineering old brother. A psychiatrist who interviewed Justin in jail told the court that Justin sincerely believed his brother was a prophet of God and that Justin "was not able to comprehend that the homicides he committed were morally wrong."
The ploy failed. In July, just before the penalty phase of his case began, Justin had an outburst in the courtroom. "I want this life to be over," he said after jurors had taken their seats. "I want to die."
On August 4, 2004, four years to the day that the last victims were killed, Justin Helzer was sentenced to death for three of the murders he committed and life in prison for his role in the other two.
On December 15, 2004, another jury handed down five death sentences for Glenn Helzer.
Prison records indicate that Glenn Taylor Helzer resides on death row at the Richard J. Donovan Correctional Facility in San Diego, California. 
The Pathology Of Glenn Helzer
Full Name: Glenn Taylor Helzer
Criminal Status: Incarcerated in San Quentin State Prison, California
Born: July 26, 1970 / Lansing, Michigan
Height:
Zodiac Sign: Leo
Political Party:
Death:
Method of Death:
Parents:
Father – Gerry Helzer
Mother – Carma Helzer
Siblings: 2
Heather
Justin
Education:
Ygnacio Valley High School
Served in the National Guard in Texas
Mormon Missionary in Brazil.
Occupation(s):
Stock Broker for Morgan Stanley Dean Witter
Disability / Diagnosed with Bipolar Disorder August 1998
Spouse(s):
Ann – Married 1993 / Divorced 1996
Children: 2
Daughter – Sierra
Daughter –
Crime(s):
18 felonies
5 Counts of Murder
Extortion
Kidnapping
Crime Spree: July 30–August 7, 2000
Alias(s):
Children of Thunder Cult Leader
Jordon
Taylor
Pathology:
Clinical Narcissism
Religious-Type Auditory Hallucinations
Trans-Generational Delusional Behavior
Bipolar Disorder
Spree Killer
Sociopath
Type: Spree Killer
Modus Operandi: Shooting / Slashing the Throat / Dismemberment
Apprehension: December 29,1996
Criminal Penalty: 5 Death Sentences
Sentenced: July 8,1999
Executed:
Death Row Stay:
Imprisoned: San Quentin State Prison, California
Last Meal:
Last Words:
Place of Rest: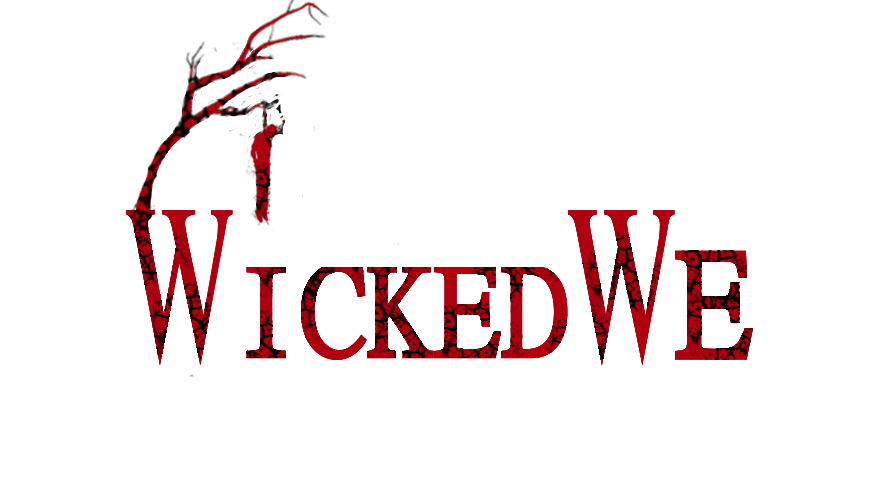 Source: murderpedia | dailymotion.com | CA Dept. of Corrections | findagrave | Wikipedia
This site contains affiliate links. We may, at no cost to you, receive a commission for purchases made through these links
WickedWe Suggests: