Cody Posey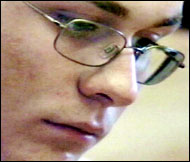 Cody Posey is a New Mexico teenager who confessed to killing his father, stepmother and stepsister on July 4, 2004, when he was just 14 years old.
Posey was found guilty of various degrees of homicide. He was subsequently sentenced as a juvenile to be detained until he was 21 years old with the possibility of parole after 40 days.
Early life of 

Cody Posey
In 1992, when Cody was 3 years old, his parents Delbert Paul and Carla Burst, filed for divorce. This caused a very acrimonious custody dispute that lasted 8 years. In between that time period Delbert remarried with Sandy Paul. She and Cody had a good relationship, however she divorced Cody's father in 1998.
Cody's custody dispute ended in 2000, when Delbert Paul, who was more commonly referred to by his middle name "Paul", surrendered his parental rights to his ex-wife. Cody's mother gained full custody, but it would last for a few short months. Carla, Cody's mother, was fatally injured in a car accident. As a result, Cody Posey was returned to his father, who by then was remarried with Tryone Schmid.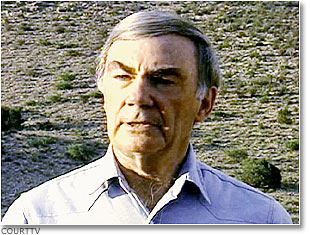 In the process, Cody also gained a younger step-sister, Marilea, who was approximately one year younger than he. Cody, his father, his new step-mother and step-sister lived on a ranch owned by ABC reporter Sam Donaldson, in Chavez Canyon, New Mexico. In 2001, Donaldson hired Paul Posey to care for the ranch.
The Crime of Cody Posey
On Monday July 4, 2004, Cody Posey, after enduring years of abuse from his father, "snapped" when his father slapped him across the face for not cleaning the horse stalls fast enough. 
According to his defense team, prior to the murder, Cody was burnt with a welding rod and instructed by his father to have sex with his step mother, Tryone. Cody told sheriff's deputies that he refused and ran off the property but did return later.
The next day, upon being slapped, Cody took a gun from his step-sister's saddlebag and loaded it. He went inside the house, where Tryone Posey was reading a book in the living room, and shot her twice in the head. Cody confessed that he shot her a second time to make sure he got the job done. The first shot was actually snake shot. Cody thought he unloaded the snake shot in favor of more lethal ammunition.
Paul Posey, hearing the shots, ran inside where Cody also shot him to death. Next he pointed his weapon towards Marilea, who was behind Paul, shooting her in the head, for fear that she would be the one to turn him in. He dragged the bodies out of the house and loaded them in the bucket of a John-Deere backhoe.
Cody Posey Buries The Bodies In Manure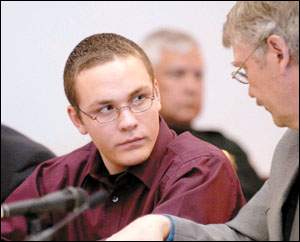 Cody admitted he attempted to bury them in a nearby plot of land, but after not being able to break the ground, opted to bury them in a shallow grave in a manure pile. After the murders, Cody changed clothes and drove his father's truck to the store for a can of Sprite. He then drove to a friend's house, staying there until his arrest.
The following Tuesday, Sam Donaldson could not reach his employee Paul Posey on the phone, so he and his wife drove out to the Posey ranch. Mr. Donaldson entered the house to discover something was very wrong. He witnessed the congealed blood by the refrigerator where Cody shot Paul in the head as he came through the door. Mr. Donaldson immediately called a friend and law enforcement officer to investigate. It wasn't until after Cody confessed to the killings that the bodies were uncovered in the manure pile. Cody tossed the murder weapon (a .38 special) in the river.
The trial of Cody Posey
The trial began January 16, 2006. Sam Donaldson described Cody Posey as "withdrawn, like any typical teenager." Another witness, Robert Sibbles, stated that the boy's disciplined and overly scheduled life involved sadism, humiliation and isolation, which "did not allow for any kind of outlet."
Since he planned the orders of the killings, so that he would not get caught, the prosecution contends that actions taken by the defendant prove that he was aware of the fact that murdering his family was a crime.
Witnesses  Spoke Up for Cody Posey
He shot Tryone first in order to keep her from calling 911, because she was inside the home. Various witnesses, however, testified that Paul Posey indeed was abusive and cruel to Cody. He frequently punched or slapped the boy. He gave Cody various chores around the ranch and they had to be done quickly.
Cody's biological mother once reported him for child abuse, after Paul beat Cody with a board on the buttocks for bringing home bad grades. The defense suggested Tryone was also into the abuse. Marilea was favored by the couple over Cody and was instructed by Paul and her mother to keep tabs on Cody in school.
Cody's defense attorney, Gary Mitchell, never denied that Cody murdered the family – instead he suggested the murder happened as a result of years of abuse and dissociation.
Furthermore, the defense brought in evidence of incestuous pornography, which was found on Paul Posey's computer, the only computer in the home that had access to the internet. Marilea's and Cody's computers did not have the internet and the times that the sites were visited the children were away at school.
The prosecution, however, claims the child abuse claims are exaggerations. They portrayed Cody as a cold-blooded killer. Someone who wanted to be rid of his family because they made him do chores and perform well in school. The prosecution submitted family photos to counter attack the defense's notion that Cody was not loved or included in family events.
The Conclusion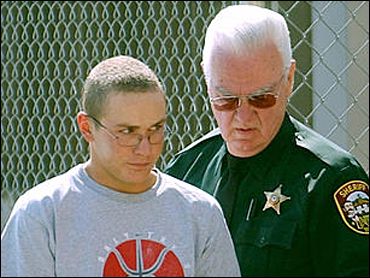 On Tuesday February 7, 2006, Cody Posey was convicted of first degree murder in the death of his stepsister, second degree murder in the death of his stepmother and voluntary manslaughter in the death of his father. He was also found guilty of four charges of evidence tampering.
On Thursday, February 23, 2006,Cody was sentenced by Judge Counts as a juvenile. He was ordered to remain in the custody of juvenile authorities until he reaches the age of 21. He could, however, be released on parole in as little as 40 days from the day he was sentenced.
Cody Posey was committed to a juvenile facility on until April of 2010. He was then transferred to a transitional rehabilitation facility.  On October 9th, 2010, Cody Posey's 21st birthday, he was officially released, and is now living somewhere amongst society.
credit murderpedia