Judy Buenoano | Serial Killer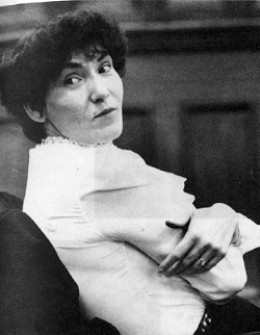 Judy Buenoano
Born : 04-04-1943
---
Serial Murder To Inherit
Female Serial Killer
Crime Spree: 1971 – 1980
Executed via Electric Chair on 03-30-1998 (54 years old)
---
Judy Buenoano was an American serial killer who was executed for the 1971 murder of her husband James Goodyear. She was also convicted for the 1980 murder of her son, Michael Buenoano, and of the 1983 attempted murder of her boyfriend John Gentry. Buenoano is also acknowledged to have been responsible for the 1978 death of her boyfriend Bobby Joe Morris in Colorado, however, by the time authorities made the connection between Buenoano and Morris, Judy had already been sentenced to death in the state of Florida.
Judy Buenoano is also believed to have been involved in a 1974 murder in Alabama, and in the 1980 death of her boyfriend Gerald Dossett. After her arrest, Dossett's body was exhumed and analyzed for signs of arsenic poisoning, however no charges were laid in that case.
Judy Buenoano was the first woman to be executed in Florida since 1848 or electrocuted in the United States since 1976.
Judy Buenoano
Judias Welty (Judy) was born on April 4, 1943 in Quanah, Texas. She was the daughter of an itinerant farm worker, the third of four children. Her mother died of tuberculosis when she was just four years old. Judy and her infant brother, Robert, were sent to live with their grandparents, while her two older siblings were placed up for adoption.
Judy was eventually reunited with her father in Roswell, New Mexico, after he remarried. However, this was not to be a happy reunion, as Judy soon found herself the target of abuse from both parents. She suffered under beatings, starvation, being burned with cigarettes and forced to work slave hours around the house.
By age fourteen, her anger finally exploded. Judy scalded two of her stepbrothers with hot grease and came up swinging in defense at both her father and step mother when they attacked her as they tried to spare the children.
This outburst landed her sixty days in jail, confined with adult prostitutes. When the judge asked her if she was finally ready to go home, Judy said no and opted for reform school instead. She remained at Foothills High School, a girls reformatory in Albuquerque, until she graduated in 1959.
James Goodyear
The year 1960 however, found Judy back in Roswell, New Mexico, working as a nurses aide under the name Anna Schultz. She gave birth to an illegitimate son she named Michael Schultz, on March 30, 1961. Although rumors spread that the boy belonged to a pilot from a nearby air force base, Judy herself always remained silent on the man's name or whereabouts.
On January 21, 1962, Judy married another air force officer, James Goodyear. Their first child, James, Jr., was born four years later, on January 16, 1966. Judy's husband celebrated the event by adopting Michael Schultz as his own. Daughter Kimberly followed in 1967, after the family had moved to Orlando, Florida.
A year later, Judy opened the Conway Acres Child Care Center in Orlando. She listed her husband as co-owner despite his continuing service with the Air Force, which would soon include a tour of duty in Vietnam.
James Goodyear Dies
James Goodyear returned from the war. He had been home from Southeast Asia barely three months when he was admitted to the hospital in Orlando, suffering from symptoms that were never quite identified. James died on September 15. 1971.
Judy waited only five days before cashing in James' three life insurance policies. Before years end, a house fire would destroy her Orlando home, paying Judy another $90,000 in fire insurance.
Judy uprooted her family and moved to Pensacola, Florida in 1972. The following year she was living with a new lover, Bobby Joe Morris.
Son Michael, in the meantime, was becoming a bit of a handful for his mother, causing himself trouble in in school and raising the stress level at home. Judy wangled an evaluation at the state hospital in 1974, placing Michael in foster care with a provision for psychiatric treatment.
---
article continued below
prime video | start your free trial today
Watch All Your Favorites On Prime
Please Review Our Affiliate Disclaimer
article continued below
---
Bobby Joe Morris
Bobby Morris moved to Trinidad, Colorado, in 1977. He invited Judy and her children to join him. She hung around Pensacola long enough to collect the insurance on a second house fire, reclaim Michael from foster care and then headed west to Trinidad as Judias Morris.
Bobby Joe was admitted to San Rafael Hospital on January 4, 1978. Unfortunately doctors could find no cause for his sudden illness. After a stint in the hospital, he returned home on January 21. Two days later, he collapsed at the dinner table and was rushed back to the hospital. He died on January 28, his death officially ascribed to cardiac arrest and metabolic acidosis.
In early February, Judy cashed three life insurance policies on Bobby Morris, further increasing her growing wealth. Bobby Joe's family however suspected foul play and they didn't believe Morris was the only victim on Judy Buenoano's list.
A Secret Murder
And they were probably correct. In 1974, Judi and Bobby Joe had been visiting Morris' hometown of Brewton, Alabama, when a male resident of Florida was found dead in a Brewton motel. An anonymous call led police to the room where the victim was found dead from a shot in the chest with a .22-caliber weapon. The killer had also slashed his throat for good measure.
On his deathbed, lost in his delirium, Morris confessed that he and Judy had committed that unsolved murder.
Judy Buenoano
On May 3, 1978, Judy legally changed her last name, and that of her children, to Buenoano and headed back to Pensacola, Florida.
The following year, Michael Buenoano dropped out of high school in his sophomore year. He joined the army in June of 1979, drawing an assignment to Ft. Benning, Georgia, after basic training. He went home to see his family before heading on to Georgia.
When Michael reached Ft. Benning on November 6, he was already showing symptoms of base metal poisoning. Army physicians found seven times the normal level of arsenic in Michael's body, and there was little they could do to reverse its destructive action. After six weeks of care, the muscles of his arms and lower legs had atrophied to the point where Michael could neither walk nor use his hands. He finally left the hospital wearing braces and a prosthetic device on one arm, gear weighing a total of sixty pounds.
---
article continued below
Hardcover 5-Year Monthly Planner
Hardcover
5-Year Monthly Planner 2023-2027
Dated 8.5×11 Calendar Journal
Personal Diary
To Do Lists
Note sections
Sugar Skull Art on Hot Pink Floral
article continued below
---
The Death of Michael
On May 13, 1980, Michael was canoeing with his mother and younger brother on the East River, near Milton, Florida, when their boat suddenly overturned. James and Judy made it safely to shore, but Michael, weighed down by his heavy braces, had drowned.
Local authorities accepted "Dr. Judias Buenoano's, description of the accident and closed their files. The army investigators however were a bit more suspicious and a bit more persistent, launching their own search for evidence on May 27. Michael's military life insurance did finally pay out in mid-September, to the tune of $20,000, but sheriffs officers began taking a new look at the case when they discovered two civilian policies on Michael's life. Handwriting experts suggested that Michael's signature on the insurance applications may have been forged.
Judy, in the meantime, opened a beauty parlor in Gulf Breeze and began dating a new man, Pensacola businessman John Gentry II.
John Gentry
For John Gentry's benefit, Judy fabricated her professional gains, starting with a stint at nursing school, earning Ph.D's in biochemistry and psychology from the University of Alabama, not to mention a recent tour of duty as the head of nursing at West Florida Hospital. None of it was true of course, but John didn't seem to mind the lies, indulging Judy's taste for the expensive things life had to offer.
In October of 1982, John and Judy purchased life insurance policies on one another. Judy, unbeknownst to John, later raised the coverage on him from $50,000 to $500,000, paying the premiums secretly out of her own pocket. By December, she was feeding Gentry 'vitamins' that started producing dizziness and vomiting.
John was hospitalized that December in search of an answer for his sudden sickness. Oddly enough, his symptoms disappeared when he stopped taking Judy's vitamins. Even with this fact now stated, John was not suspicious, or concerned enough to end his relationship with Judy.
On June 25, 1983, Gentry left a dinner party early, planning to pick up some champagne for a private evening with Judy. They would be celebrating her pregnancy, as Judy had recently announced she was with child.
The Beginning of the End
John, however, never made that date as a bomb exploded in his car when he turned the ignition key. Near death, he was rushed to the hospital where trauma surgeons managed, once again, to save his life.
Investigators got their first opportunity to question John Gentry on June 29, learning of the victims curious insurance situation. A background check revealed the gaping holes in 'Dr.' Buenoano's' new biography and Gentry was stunned to discover that her pregnancy was also a lie. Judy had been surgically sterilized in 1975.
Detectives further learned that Judy had been telling friends about John's 'terminal illness' since November of 1982 and had most recently booked tickets for a world cruise including herself and her children, but not John. That, of all things, seemed to tip the scale and was enough for John to provide police with several of the 'vitamin' capsules 'Dr. Judy' had prescribed in 1982.
Analysis revealed that these 'vitamins' contained paraformaldehyde, a poison with no known medical uses. However, Florida's state attorney declined to file charges of attempted murder, citing insufficient evidence to prosecute.
Judy Buenoano Revealed
On July 27, count officers and federal agents searched Judy's home in Gulf Breeze, retrieving wire and tape from her bedroom that seemed to match the Gentry car bomb. She was arrested at her hair salon and charged with attempted murder.
By mid-August, authorities had traced the source of the dynamite used in the bomb, linking the Alabama buyer to Judy via phone records showing a dozen long-distance calls from her home. Judy made bail on the attempted murder charge, but it didn't end there.
On January 11, 1984, Judy was indicted for first-degree murder in the death of her son, Michael, with an additional count of grand theft for the insurance scam. Arrested that evening, she staged a fit of convulsions and wound up in Santa Rosa Hospital under guard.
The body of Bobby Joe Morris was exhumed on February 11, with arsenic being found in his remains. Identical results were obtained with the exhumation of James Goodyear, on March 14, 1984.
---
article continued below
WickedWe Recommends:
Bodies of Evidence
Bodies of Evidence: The Shocking True Story of America's Most Chilling Serial Murderess. From Crime Scene to Courtroom to Electric Chair by Chris Anderson and Sharon McGehee is the chilling true story of the infamous Florida Black Widow, Judy Buenoano.
Please Review Our Affiliate Disclaimer
article continued below
---
The Trials
Judy's trial in the first murder case, that of her son Michael, began on March 22. Within nine days, she was found guilty on all charges presented.
On June 6, 1984, Judy Buenoano was sentenced to life imprisonment without possibility of parole for twenty-five years. In July, Florida authorities exhuming the body of a late boyfriend of Judy's, Gerald Dossett, deceased since 1980, in search of arsenic in the corpse. No charges were filed in that case.
Judy's trial in that case opened on October 15 and lasted three days. Jurors deliberated for only two hours before voting to convict again. She was sentenced to 12 years to run consecutive with her life term for Michaels slaying. A year later, on October 22, 1985, Judy went to trial for the murder of James Goodyear.
The trial lasted only a week. Judy denied all charges but the jury didn't fall for anything she said. They convicted her of first-degree murder and she was formally sentenced to death on November 26, 1985.
Judy Buenoano was granted a stay of execution in June 1990. In the unlikely event of Judy's release from Florida, the authorities of Colorado stood ready to prosecute, with capital charges, in the death of Bobby Joe Morris. But that was not to be the case.
Judy Buenoano Executed
In 1984, Judy Buenoano was convicted for the murder of her son Michael and the attempted murder of John Gentry. In 1985 she was convicted of the murder of James Goodyear. She received a twelve-year sentence for the Gentry case, a life sentence for the Michael Buenoano case and a death sentence for the James Goodyear case. She was convicted of multiple counts of grand theft insurance fraud and is believed to have committed two acts of arson in order to collect insurance money.
Judy was incarcerated in the Florida Department of Corrections Broward Correctional Institution death row for women. On March 30, 1998, Judy Buenoano was scheduled to be executed in the electric chair at the Florida State Prison. 
It was stated, by someone intertwined in Judy's case from the beginning, that she, as a rule, showed very little emotion while on death row. However, when the day came, Judy was "paralyzed by fear and actually had to be carried to the electric chair via guards. Her eyes were closed and her hands remained clenched, as she was strapped into the electric chair".
Her last meal consisted of broccoli, asparagus, strawberries and hot tea. When asked if she had any last words, Judy simply replied, "No, sir." Her body was cremated after her execution.
Judy Buenoano was the first woman to be executed in Florida since 1848 or electrocuted in the United States since 1976.
The motive of the "Black Widow", as she was called, was to inherit insurance monies. And that she did. To the tune of nearly 250 thousand dollars. Unfortunately, for her at least, not a dime of that left the planet with her.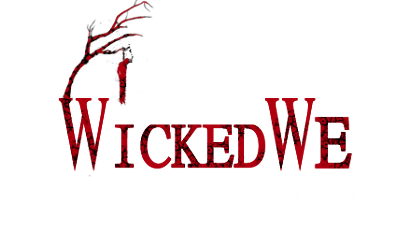 source: wikipedia | murderpedia | flmd.uscourts.gov | crimemuseum
This site contains affiliate links. We may, at no cost to you, receive a commission for purchases made through these links
WickedWe Suggests: