Jeff Doucet / The Pedophile Murdered in Baton Rouge Airport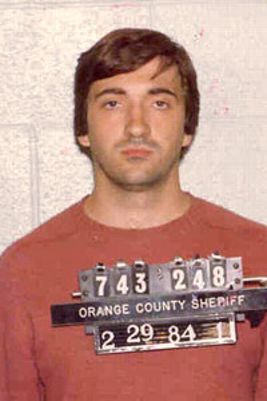 Jeff Doucet
Born: 02-03-1959
---
Murdered in Vengeance
American Kidnapper / Pedophilic Rapist
Crime Spree: 1983-1984
Death: 03-17-1984 (Age 25)
---
Jeff Doucet was a 25 year old karate teacher in Baton Rouge, Louisiana. In 1983 he welcomed a new student that would, unbeknownst to him, kick start the beginning of the end for the young pedophile. He met Jody Plauché and his brother, Mikey, in early March of '83 and by March of '84, Jeff was fighting for his life with a bullet in his head put there by Jody 's distraught, and emotionally broken, father.
Gary Plauché
Gary Plauché lived in Baton Rouge, Louisiana. He was separated from his wife, June, at the time. During 1983 and 1984, his 11-year-old son, Jody Plauché, was taking karate lessons with Jeffrey Doucet, who had been sexually abusing the boy for at least a year. On February 14, 1984, Doucet kidnapped Jody and took him to a motel in Anaheim, California, where he repeatedly sexually assaulted him.
Police searched the country for Jody and he was eventually rescued after Doucet allowed Jody to call his mother from the motel room. That call was traced and on February 29, California police quickly raided the motel. Jeff Doucet was arrested without incident.
On March 1, 1984, Jody was returned to his family in Louisiana, but Gary, who was 38 years old at the time, heard reports that Doucet had sexually assaulted his son. He was beyond furious.
Jeff Doucet
Jeffrey Paul Doucet was arrested on February 29, 1984 and charged with aggravated kidnapping.
On March 16, 1984, Jeff Doucet was flown back to Louisiana to face trial. Doucet arrived at Baton Rouge Metropolitan Airport and was led in handcuffs by police officers through the airport at around 9:30 p.m. His demeanor was calm and unconcerned, walking quietly with the officers escorting him. If he was in any discomfort, it did not show.
Gary Plauché, wearing a ball hat and sunglasses, was standing at a bank of payphones, watching it all.
The local news crew from WBRZ was also waiting to catch a glimpse at Jeffrey Doucet and had set up their cameras to record his arrival. Directly across from their set up was the bank of phones where Jody's father stood talking with his best friend on one of the phones, impatiently waiting for the monster who had hurt his little boy.
---
article continued below
article continued below
---
As Jeff Doucet was escorted through the airport, he walked passed the news crew who were taping every second of the scene. He then walked, less than 3 feet away, past Gary Plauché, who quickly raised his handgun and fired a single shot, directly into the right side of Doucet's head. Jeffrey, bleeding profusely, immediately collapsed. The news cameras caught it all.
Plauché calmly placed the telephone receiver down before officers removed the gun from his hand and restrained him against the bank of telephones. The entire incident was captured on videotape.
Jeff Doucet fell into a coma and died the next day.
Justice was served up, live for the world to see.
In The End
Gary Plauché, who had suffered from a nervous breakdown after learning the truth about what Doucet had actually done to his child, got seven years on a suspended sentence, five years probation and 300 hours of community service for killing Jeff Doucet in a Baton Rouge airport. The judge said that Gary was no threat to the community and therefore the sentence would stand. Gary completed his sentence in 1989. He suffered a stroke in 2011 and died in 2014.
Jody Plauché
11 year old Jody had gone missing for 10 days. Finally, his kidnapper had let him call home. The call was traced and the nightmare was ended. Jody was returned to his family, to school and to his life. As an adult, Jody speaks out about child sexual abuse, telling his story at victims service centers.
---
Why Gary Why. The Jody Plauché Story
---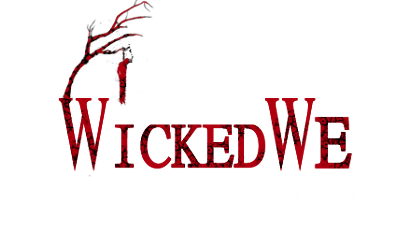 source: wikipedia | allthatsinteresting| murderpedia
This site contains affiliate links. We may, at no cost to you, receive a commission for purchases made through these links
WickedWe Suggested Reads