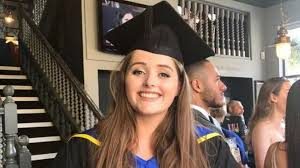 Grace Millane was a beautiful 22-year-old English tourist from Essex, England who had most recently graduated from the University of Lincoln. She had earned a bachelor's degree in advertising and marketing and was now on a celebratory backpacking tour during her gap year.
She was on a two-week stay in New Zealand after spending six weeks in South America. She entered New Zealand on November 20th, 2018 and traveled first around the upper North Island. She arrived in Auckland, ten days later, on the 30th of the month.
At 9:00 pm on December 1st, Grace Millane was seen on Victoria Street in Auckland's central business district. 15 minutes later she was seen via CCTV at SkyCity. And she was last seen at 9:41 pm at the CityLife Hotel on Queen Street. She was with a young man, 26 year old Jesse Kempson, (her Tinder date) that she was meeting in person for the very first time.
Grace Millane's parents became concerned after she did not reply to the birthday wishes they sent her on December 2nd, 2019. They reported her missing three days later and the police started an investigating, but appeared to have serious doubts any foul play was involved. They would soon change their minds.
Grace Millane and her Tinder Date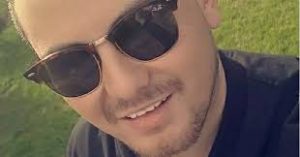 Grace Millane and Jesse Kempson had met on the dating app called Tinder. They made plans to meet as soon as Grace arrived in Auckland.
On December 1st, footage reveals Grace taking a picture of a Christmas tree in Auckland, which she forwarded on to her parents back in Essex, as she waited patiently to meet Jesse for the first time.
Just before 6 pm Grace Millane finally met the handsome 26-year-old New Zealand man outside the Sky City building in the city center. He met her with a quick smile and open arms to receive a hug. The Tinder date had officially began.
Party Toward Death
From there, the couple head out for an evening of drinks and conversation. Footage reveals they went first to Andy's Burger Bar. At 7.16 pm, the pair walked to a Mexican Cafe, and together drank two jugs of margarita and one of sangria, Jesse footing the entire bill. Footage shows that Ms. Millane seems to be quite at ease and enjoying herself. So much so that she texted a friend during the date to say that she really 'clicked' with Jesse and she'd catch her up on the details the following day.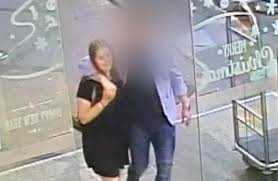 Around 8.30 pm the couple walked to the Bluestone Room, across the road from CityLife hotel. They ordered more drinks and sat together at a corner table, kissing repeatedly, Jesse hooking his arm around Grace's neck several times, drawing her close for those kisses. However, when Grace momentarily leaves the table, Jesse is caught on camera rifling through her handbag, examining its contents.
The last footage of Grace Millane was captured by a CCTV camera in the CityLife hotel at 9.41 pm, where she entered her dates hotel room, on the third floor. They appear to be getting on well and were holding hands as they made their way to room 308. It would be the last image taken of Grace Millane alive.
Grace Millane Vanishes
When Grace couldn't be reached, her parents grew concerned and reported her missing. An investigation was quickly under way and it didn't take long to realize that the Tinder date had most likely taken a dark path. It was learned that at 6 am on December 2nd, 12 hours after meeting Grace Millane for the very first time, Jess Kempson had googled "rigor mortis", "duffel bags with wheels", "flesh-eating birds" and "are there vultures in New Zealand". He also researched industrial-strength carpet cleaners, car-hire, and beaches close to Auckland. Police were positive that Grace Millane was dead and her killer was attempting to rid himself of a corpse. Jesse Kempson was arrested.
What Happened In That Room
Police have yet to reveal how, or exactly when, the pair met on Tinder. Nor have they stated a possible motive for the alleged murder. However, security footage at the hotel, along with a scene investigation did confirmed they believed that Grace Millane was dead.
And indeed she was. The suitcase containing Grace Millane's remains was found in a shallow grave in a forested area of the Waitakere ranges a week later on December 9th. Her body was allegedly transported there in a red Toyota Corolla hatchback that was rented on Sunday, December 2nd.
Prosecutor Robin McCoubrey claimed that the defendant, Jesse Kempson, had "contorted her body" into a suitcase and then had gone out on another Tinder date.
The prosecution also claimed that the defendant took intimate pictures of Grace Millane's body and visited pornographic websites as she lay dead in his flat. Security footage would later show the defendant buying the very suitcase in which Grace's body was later found.
The Defense
The defendant said the pair had engaged in rough sexual intercourse involving biting and hitting. He told the police he then first fell asleep in the shower and later went to bed but discovered Ms Millane's body only the next morning. "I woke up the next day and saw that she was lying on the floor," the defendant was quoted as saying. "I saw that she had blood coming from her nose."
He has plead not guilty to her murder.
The trial date is set.
credit in part – en.wikipedia