Roger Kibbe / The I-5 Strangler of Sacramento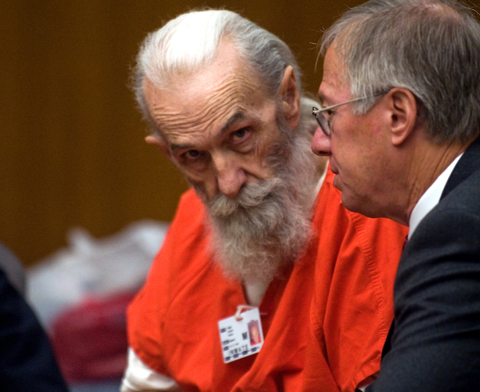 Roger Kibbe
Born: May 21, 1939
---
The I-5 Strangler
Serial Killer
Crime Spree: 1977 – 1986
Death: 02-28-2021 (murdered at 81 years old by his cellmate)
---
Roger Reece Kibbe was an American serial killer and rapist known as the "I-5 Strangler". He found all but one of his victims on freeways around Sacramento, California. In 1991 he was sentenced to 25 years to life. He died while incarcerated on February 28,2021. His cell mate murdered him.
Late Night Stalker
Roger Kibbe was a middle-aged, hen-pecked husband with a lengthy record, including two stints in prison for non-violent crimes. In 1985 he began a serial killing spree that earned him the nickname "I-5 strangler."
Roger Kibbe stalked the freeways south of Sacramento late at night looking for young women with car trouble. After offering to help, they were abducted and driven to remote locations. He would tie them up with a parachute rigging cord and silence them with duct tape. He would then proceed to cut open their clothes in irregular shapes with scissors that had belonged to his mother. Sometimes he garroted his victims with the parachute cord with which he skydived. Then, he would rape them and strangle them to their death. Kibbe would usually cut off most of the hair of his victims to remove the duct tape before tossing their bodies along the highway.
In 1991 he was sentenced to 25 years to life imprisonment for the murder of Darcie Frackenpohl.
After a plea bargain to avoid the death penalty, on November 5, 2009, Kibbe was sentenced to an additional six life sentences, this time for the murders of Lora Heedick, Barbara Ann Scott, Stephanie Brown, Charmaine Sabrah, Katherine Kelly Quinones, and Lou Ellen Burleigh.
---
article continued below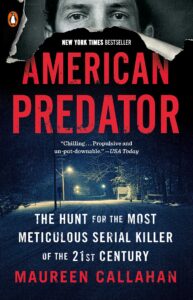 American Predator: The Hunt for the Most Meticulous Serial Killer of the 21st Century is the true story of one of the most ambitious and terrifying serial killers in modern history. Israel Keyes. A must read.
article continued below
---
Known Victims of Roger Reece Kibbe
Lou Ellen Burleigh. Lou Ellen was 21 years old when she met Roger Kibbe on September 10, 1977. She left her Walnut Creek, California home the following day for a job interview, that didn't really exist, with Mr. Kibbe. She was never seen again. Loe Ellen's remains were finally found in March of 2011 near Lake Berryessa, 34 years after she disappeared. She was positively identified in June with DNA. Roger Kibbe eventually confessed to raping and murdering her.
Lora Rena Heedick. Lora was a 21 year old prostitute, who was last seen getting into a car with a white, middle-aged man on April 20, 1986. Her body was found near Sacramento on September 6, 1986.
Barbara Ann Scott. Barbara was found strangled beneath a tree on a golf course in Antioch on July 3, 1986. She was 29 years old.
Stephanie Brown. Stephanie was just 19 years old when she was found sexually assaulted and strangled to death in a drainage ditch in San Joaquin County on July 15, 1986. A pair of unusual scissors were found near her body.
Charmaine Sabrah. Charmaine was a working, single mom with a 9-month-old baby. She was also a student and lived in Sacramento California. In mid August of 1986, the car she and her mom were driving in broke down on Interstate 5. A driver pulled over to offer help. Charmaine, who was anxious to return home to her baby, accepted his offer of a ride, even though there was no room in his sports car for her mother, who was left behind. Neither of the women had any way of knowing that the "Good Samaritan" was actually a serial killer who would take her life within hours. Charmaine's' remains were later found in Amador County, California. Charmaine's death is recorded as November 9, 1986, because that is the day that her remains were found, but she was actually murdered on August 17, 1986.
Katherine Kelly Quinones. Katherine was 25 years old when she was found strangled to death near the Pope Creek Bridge at Lake Berryessa on December 21, 1986. Her body was identified through fingerprints as Traci Lynn Gobel, one of the seventeen aliases she used. Katherine was most likely murdered on November 5, 1986, the day she disappeared. 
Karen Louise Finch. Karen was 25 years old when she vanished on June 14, 1987. Seven days later, her body was found in a Sloughhouse ditch. She had been sexually assaulted and her throat was slashed. Duct tape was found in her hair.
Darcie Renée Frackenpohl. Darcie was a 17year old runaway from Seattle working as a prostitute in Sacramento, California. She was found strangled on September 19, 1987 in South Lake Tahoe. She was last seen around August 23, 1987. She was most likely murdered on the day she disappeared.
Authorities believe Roger Kibbe is responsible for at least 38 murders.
---
article continued below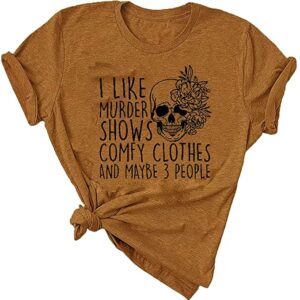 I Like Murder Shows and Comfy Clothes and Maybe Three People
article continued below
---
The Murder of Roger Kibbe
Kibbe died at approximately 12:40 a.m. on February 28, 2021, in Mule Creek State Prison.
An officer made the discovery; Jason Budrow (cellmate), 40, was present at the scene. Budrow, a self-avowed Satanist who was serving a life sentence for strangling a woman to death in 2010, claimed he had murdered Kibbe to avenge his victims. He was charged with first degree murder with special circumstances for killing Kibbe, albeit prosecutors said they will not seek a death sentence against him.
On March 3, the Amador County Sheriff's Office released the results of Kibbe's autopsy report, showing that he had died from manual strangulation. The I-5 Strangler of Sacramento was dead.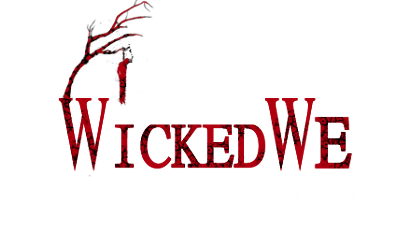 source: wikipedia | murderpedia | sacbee.com | serialkillercalendar.com
This site contains affiliate links. We may, at no cost to you, receive a commission for purchases made through these links