Stacey Castor Set Out To Frame Her Child For Murders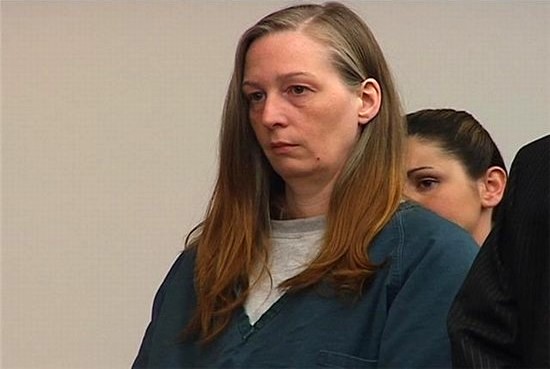 Stacey Castor
Born: July 24, 1967
---
Black Widow
American Murderer – Serial Poisoner
Crime Spree: 2000 – 2005
Death: 06-11-2016 (48 years old)
---
Stacey Castor was a resident of Clay, New York and is a convicted murderer.
In 2007, Stacey Castor was charged with second degree murder, second degree attempted murder and offering a false instrument in the first degree.
She was found guilty of intentionally poisoning then-husband, David Castor, with antifreeze in 2005 and attempting to murder her daughter, Ashley Wallace, with a toxic cocktail consisting of crushed pills mixed in with vodka, orange juice and Sprite in 2007.
In addition, Stacey Castor is suspected of having murdered her first husband, Michael Wallace, whose grave lies next to David Castor's.
The story made national news and Stacey Castor was subsequently named The Black Widow by media outlets.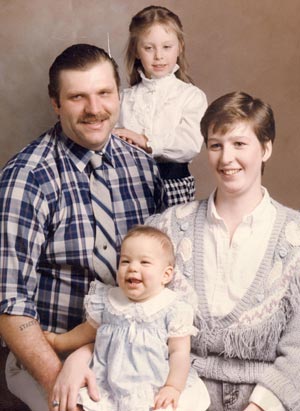 Stacey Castor
Stacey met Michael Wallace when she was 17, in 1985, and they bonded immediately. Stacey felt that Wallace was her true love. The couple married and had their first daughter, Ashley, in 1988. In 1991, they had a second daughter, Bree. Stacey was employed by an ambulance dispatch company, while Wallace worked nights as a mechanic. But, despite both being fully employed, the family had little money.
According to Stacey, Michael was very close to Bree, showing a favoritism that she made up for by becoming "best friends" with elder daughter, Ashley. In spite of their closeness with their children, the couple grew apart, and it was rumored that each was having affairs.
The Murders
In late 1999, Wallace began feeling intermittently ill. Family members remember him as acting unsteady, coughing and seeming swollen. As his inexplicable sickness persisted over the holiday season, his family encouraged him to seek medical care. He died, however, in early 2000 before he could see a doctor. Their daughter Ashley was 11 at the time and had been alone with him. She blamed herself for his death. She had noticed his ill appearance that day, but thought nothing of it.
Doctors told Stacey that Michael Wallace died of a heart attack. Though Wallace's sister was skeptical of a heart attack having been the cause, and requested an autopsy for Wallace's corpse, Stacey refused. Stacey said she believed the doctors were correct about Michael's demise.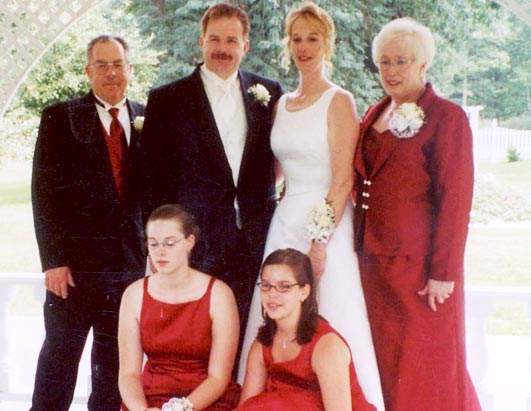 In 2003, Stacey married David Castor. In 2005, at 2:00 p.m. one afternoon, Stacey Castor called her local sheriff's office to tell them that her husband had locked himself in their bedroom for a day following an argument and was not responding to his cell phone. When he did not appear at their shared workplace, she had become worried. She claimed he was depressed. Unable to get a response, Sergeant Robert Willoughby kicked in the door of the bedroom and found David Castor lying dead. Among the items near his body were a container of antifreeze and a half-full glass of bright green liquid.
Was It Really Suicide
The coroner reported that David Castor had committed suicide through a self-administered lethal dose of antifreeze. But, when police found Stacey Castor's fingerprints on the antifreeze glass and located a turkey baster that had David Castor's DNA on the tip, they began to suspect that Stacey Castor had engineered her husband's death. They believed Stacey had used the turkey baster to force-feed him once David became too physically weak.
The detectives on the case ordered wire taps on Stacey Castor's house. They listened in on phone calls for any unusual conversations. In addition, they set up cameras overlooking Stacey's house and over both her husbands' grave sites. (They had been buried side by side, at Stacey Castor's request, so this task was relatively easy.)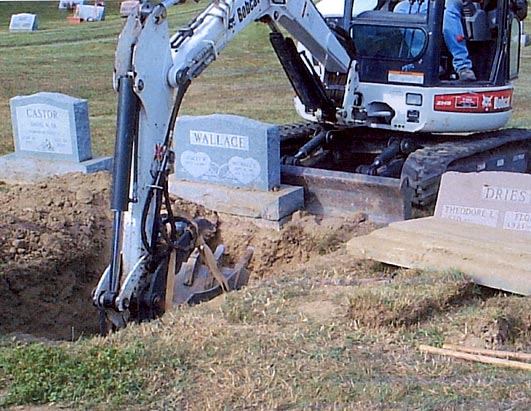 Detectives reasoned that if Stacey was truly genuine about her love for her past husbands, then she would eventually visit their graves. They wanted to observe her behavior while there. Stacey Castor, however, never visited. The investigators soon felt the only way to prove Stacey responsible for both homicides was to have Michael Wallace's body exhumed.
A toxicology screening ruled that Michael Wallace had also been killed through antifreeze poisoning.
Attempted Murder
In September of 2007, as evidence steadily piled up against Stacey Castor as having murdered her past husbands, she began to panic. After she learned police had exhumed Wallace's body, and had found antifreeze traces in his remains, she was believed to have devised a plan to set up her daughter, Ashley, for the murders.
On Ashley's first day of college, investigators came to her school to question her about her father's death and to inform her that he had been poisoned rather than having died of a heart attack. An upset Ashley called her mother. Soon after, she says that Stacey Castor invited her to go home and drink together. Castor said that they had been through enough emotional stress and needed to relax. Ashley readily agreed because Stacey was not only her mother but her "best friend."
The following day, Castor invited Ashley to drink together at home again. She says that her mother offered her a "nasty-tasting" drink that she at first refused but eventually drank because she trusted Stacey. Seventeen hours later, Ashley was found comatose on her bed by her younger sister. Stacey Castor made the 911 call.
Ashley's sister left her side for a moment and when she returned, she found a suicide note beside Ashley. The note appeared to be Ashley's "murder confession", in which she "admits" to having killed her father and stepfather. Castor quickly took the note from the sister and later gave it to the paramedics.
---
article continued below
WickedWe Suggested Read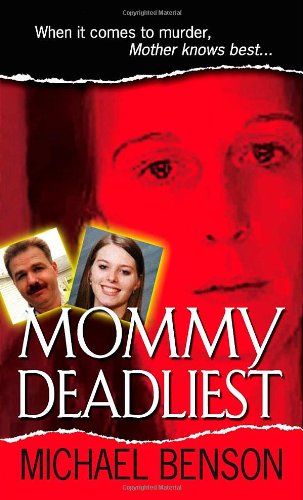 article continued below
---
Painkillers and A Confession
Tests revealed that potentially fatal painkillers had been found in Ashley's system and that she most likely would have died if brought to the hospital just a few minutes later. When Ashley awakened, with police questioning her about the murders and the suicide note found beside her. She said that the last thing she remembered was her mother making her an alcoholic drink. Something she had never done before. She told the officers that she did not write the note and was confused about their questions and accusations.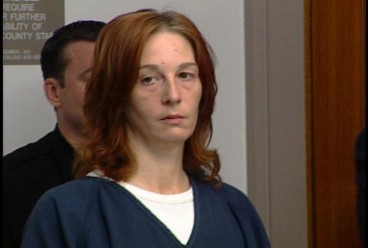 The Trial of Stacey Castor
For two years, investigators had collected evidence against Stacey Castor for the deaths of her husbands. In 2007, she was arrested for second degree murder in David's death and for attempting to murder Ashley and frame her for the murders of David and Michael.
Prosecutors argued that the computer-generated note where Ashley "confesses" to killing Michael and David had actually been written by Stacey Castor. Ashley was 11 at the time of her father's death. When brought on the stand, she testified that she did not murder either her father or her stepfather. Nor did she write the suicide note.
Prosecutors argued that David Castor's "suicide" had never made sense. Given the lack of his fingerprints on the glass, or container, tainted with ethylene glycol, a toxic substance found in antifreeze, and the turkey baster found in the kitchen garbage bearing both ethylene glycol and his DNA. They felt that this suggested he was force-fed antifreeze. Given evidence of the evolution of David Castor's illness, they concluded that Stacey Castor had, for four days, fed her husband antifreeze through the baster before trying to make it look like a suicide. She had said that her husband got the idea to kill himself with antifreeze while both were watching a news report about Lynn Turner, who murdered two past lovers by using the poison.
Murder For Money
The prosecutors presented evidence showing how antifreeze poisoning can be identified from the growth of calcium oxalate crystals in the kidneys, and that this was seen with examination of Wallace and David's bodies as well.
In addition, they noted money as one of the main reasons Stacey Castor murdered her husbands. She had murdered her husbands partly to collect on their life insurance and estates and had changed David's will to exclude his son by a previous marriage from the money left to him by David.
"In 2005, people started to put it all together," Cayuga County Sheriff Dave Gould said. "If Mr. Wallace had been cremated, or if Mr. Castor had not died, we would never have known we had a homicide."
Having searched Castor's computer, prosecutors had found several drafts of the suicide note Ashley was accused of writing. They argued that the "suicide attempt" had actually been a planned-out murder attempt by Stacey Castor against Ashley.
On the stand, Ashley retold how her mother had convinced her to drink the two nights before she almost died. She repeated that she only drank the "nasty-tasting" beverage because she trusted her mother. She maintained her innocence of the two murders and the writing of the note.
---
article continued below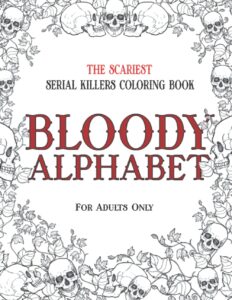 The Scariest Serial Killer Coloring Book For Adults
article continued below
---
The Defense Went After Ashley
Stacey Castor's defense team was set on creating reasonable doubt in the jury's minds about Stacey having committed the murders. They wanted to "poke holes" in Ashley's version of what happened and prove that she could have been capable of murder at age 11. They noted Ashley's father, Wallace, showing favoritism toward his younger daughter rather than Ashley and cited jealousy as a possible motive for Ashley having murdered at such a young age. For her stepfather, they noted his and Ashley's tumultuous relationship and how they did not get along with each other. Castor's mother believed her granddaughter Ashley to be guilty. In a final attempt to convince the jury that she was not guilty, Stacey Castor took the stand.
On cross examination, Fitzpatrick pointed out what he felt were flaws in Castor's version of that night. She maintained that it was Ashley who murdered Michael and David, though she would not speculate about motives beyond implying that her daughter might be mentally ill. Fitzpatrick pointed out that Ashley's mother had never sought therapy for her and that at 21 Ashley exhibited no sign of mental illness.
Fitzpatrick asserted that Stacey Castor's behavior, during David Castor's and Ashley's illnesses, made no sense, given the years she had worked for a paramedics company. She did not seek care for Ashley for 17 hours and indicated that David Castor, who was staggering and vomiting and unable to stand, "looked OK." Likewise, he questioned how a woman who had lost two husbands to poisoning would not seek help for a daughter in Ashley's state. Fitzpatrick frequently shouted at Castor, inspiring Stacey Castor's defense attorney to frequently object and even to request a mistrial.
Stacey Castor Guilty
On February 5, 2009, Stacey Castor was found guilty of second degree murder in the poisoning death of David and of attempted second degree murder for overdosing her daughter Ashley with drugs and vodka. With a "jam-packed" courtroom, most were focused on Castor. She, however, had her eyes closed as the verdicts were read. Her lead defense counsel, Keller, announced that Stacey Castor would appeal the verdict, including challenging the inclusion of evidence regarding the death of her first husband, for which Stacey had not been charged.
On March 5, 2009, at Stacey Castor's sentencing, Chief Assistant District Attorney Christine Garvey asked Fahey to impose the maximum consecutive sentences because of the brutality of David's death. Further, he criticized how Castor had "partied in her backyard with friends like nothing was happening" as Ashley was comatose in her room. "She is cold, calculating and without any emotion for what she has done," he stated. "Human life is sacred. Stacey Castor places no value on human life. Not even her own flesh and blood. To Stacey Castor, human beings are disposable."
The Ruling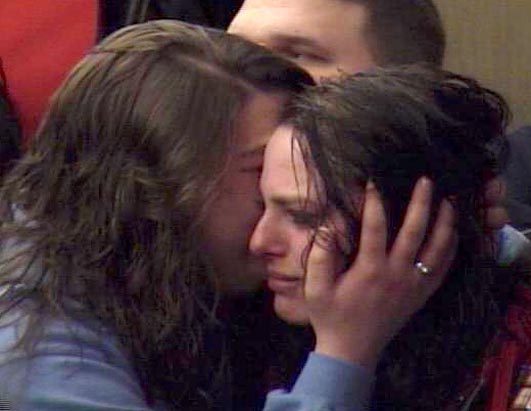 Judge Fahey told Stacey Castor that he had never seen a parent attempt to murder their own child in order to set that child up for a crime they themselves had committed. He declared Castor was "in a class all by herself".
The judge sentenced Castor to the maximum of 25 years to life for the murder of David Castor and to another 25 years for the attempt to kill Ashley. For forging David's will, he ordered Castor to serve an additional year in prison.
The trial had lasted for four weeks. An emotional Ashley told the judge she hated her mother "for ruining so many people's lives" but still loved her for the bond she originally had with her.
Stacey Castor Dies
Stacey Castor would have to serve at least 51 years behind bars before she was eligible for parole. Given her age, it was very likely she would die in prison. And in fact she did. She was found dead in her cell on the morning of June 11, 2016. She died of a heart attack, with no evidence of suicide or foul play. She was 48 years old.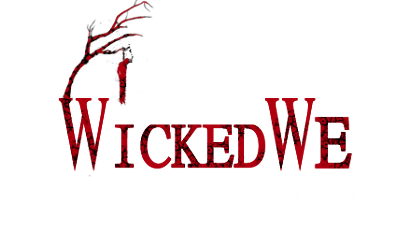 Source: murderpedia | wikipedia | allthatsinteresting
This site contains affiliate links. We may, at no cost to you, receive a commission for purchases made through these links