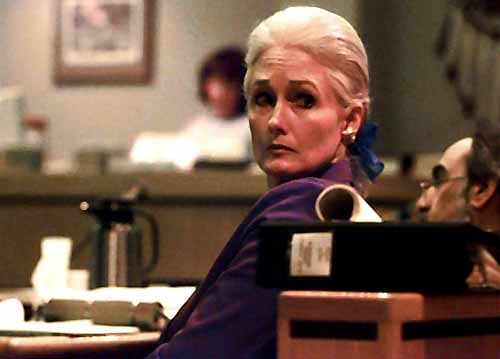 Margaret Rudin
On Dec. 18, 1994, real estate millionaire Ron Rudin disappeared from his home in Las Vegas. His skull and some charred bones were found in January 1995 in the desert near Lake Mohave, about 45 miles from Las Vegas.
After a two-year investigation, police moved to arrest Ron's wife, Margaret Rudin. But before they could arrest her, she went on the lam. After two years on the run, she was arrested in Massachusetts, and brought back to Las Vegas, where she stood trial for murder.
Margaret Rudin – In The Beginning
Soon after they were married, Margaret says she began to see another side of Ron. She says he began drinking, and he began an affair. But she says she was determined to make the marriage work.
Margaret Rudin, now 58, admits there were problems in her marriage, but says she did not kill her husband. "I don't have a history of staying with somebody if I'm really unhappy," she says. "I have a history of divorcing." It was her, as well as Ron's, fifth marriage.
But soon after they were married, he began drinking and having an affair. She says this didn't make her angry. "You know why? It's because 99 percent of the men that I've ever had in my life had affairs. Ninety percent of men do, you might as well expect it." In spite of everything, she says she loved Ron and was determined to make her marriage work.
Homicide detectives Jimmy Vacarro was assigned to the case. "We know there was this real rocky roller-coaster relationship between Margaret Rudin and her husband," says Vaccaro.
Is she capable of murder? "Without a doubt." He says it took Margaret two days to file a missing persons report and that she did so only after Ron's coworkers informed police first. "Generally speaking, the spouse is missing, the wife's the one reporting it," says Vaccaro.
Margaret Rudin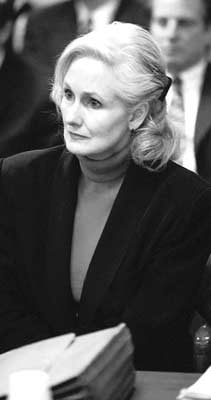 Margaret Rudin's trial finally began. The trial, which featured over a hundred witnesses, wrapped up in May.
During the trial, prosecutors brought up the fact that Margaret had hired a man named Augustine Lovato to remodel the bedroom before Ron's body had been found. Prosecutors said Margaret was trying to clean up the murder scene by removing furniture and carpeting.
Margaret has many defenders, including her daughter Kristina Mason. Mason remembers the good times growing up with her mother in Zion, Ill. "She's just a wonderful person and I'm proud to say she's my mother," says Mason, who believes that her mother is innocent.
Margaret's mother, Eloise Frost, 80, also says her daughter is innocent. "I want to live long enough to see Margaret pronounced innocent, because she is innocent."
Margaret Rudin
But prosecutors brought a series of powerful witnesses, including Margaret's own sister, Donna Cantrell, who says she knows first-hand how anxious Margaret was to be free of her husband.
"I said, 'I thought you were going to divorce him,' and she said, 'He's not in very good health. He can't even walk without being out of breath, and I think I'll wait.'"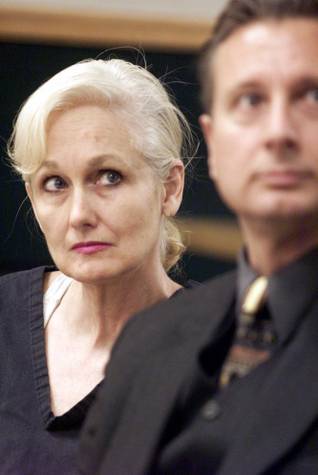 The two sisters do not get along. "We have a long running history of not speaking," says Margaret Rudin. Cantrell says that Margaret told her what to say if police called: "To tell them that she and Ron were getting along better than ever. And that the girlfriend wasn't an issue." Cantrell says that she doesn't think that this statement would have been true.
The defense suggested that there were others who had a motive to murder Ron Rudin. Sharon Cooper and Harold Boscutti are the trustees and beneficiaries of Ron's estate. Margaret says that they took control of Ron's fortune. Boscutti made more than a million dollars from the transaction. "The death of Ron Rudin made some people millionaires. One of them was not Margaret Rudin," said one of Margaret's lawyer Tom Pitaro. But prosecutors said Cooper and Boscutti were simply following the instructions in the will.
After a nine-week trial, and five days of deliberations, the jury came back with a guilty verdict.
But after the trial, one juror said she had been coerced by the others into voting for a guilty verdict. She said that she didn't think Margaret Rudin was guilty. The other jurors disagreed with her version of events.
On Aug. 30, a judge sentenced Margaret Rudin to at least 20 years in prison.
"You're going to be locked away in the cold confines of your prison cell, never to be heard from again," Judge Joseph Bonaventure told Margaret Rudin at the sentencing.
THE TRUNK
Antique dealer Bruce Honabach, witness for the prosecution, testified at trial he sold Margaret Rudin an antique humpback trunk just months before Ron Rudin's disappearance, a trunk he says he purchased from a man named Donald Schaupeter. Honabach also claimed the trunk he sold Margaret Rudin matched the one found among Ron Rudin's charred remains. Furthermore, Honabach testified that Margaret repeatedly told him she wished her husband were dead. But defense attorney Tom Pitaro questioned Honabach's motivation for coming forward with this information, a full six years after the murder. He further pointed out that Honabach was unable to provide any documentation proving that he sold Margaret Rudin a trunk.
At the eleventh hour, Donald Schaupeter came forward to dispute Honabach's testimony, and denied ever having sold Honabach such a trunk.
THE HANDYMAN & THE REWARD
Defense attorney Tom Pitaro said Augustine Lovato, the handyman who says he saw blood in Margaret Rudin's master bedroom, lied to the police in order to receive a reward. Trustees for the Rudin estate offered $25,000 for information leading to the conviction of Ron Rudin's murderer. Lovato said he knew nothing about the money prior to coming forward. Attorneys for the trustees have recently confirmed that Lovato will receive the entire $5,000.
THE BURN SITE
The badly charred remains of Ron Rudin were found in the desert, forty miles outside Las Vegas city limits. Prosecutors believed Margaret Rudin set his body on fire, attempting to destroy evidence. But defense attorneys said that the condition of Rudin's remains was not consistent with the prosecution's theory. Defense experts testified that Margaret Rudin would have needed more than fifty gallons of gasoline to fuel a fire capable of burning her husband's body to the degree it was.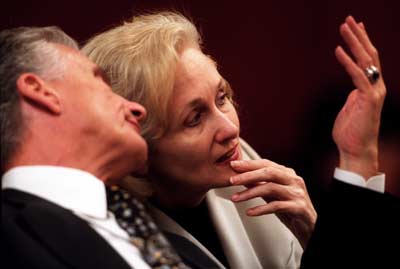 MARGARET RUDIN'S BEHAVIOR
Margaret Rudin's behavior immediately following her husband's disappearance was repeatedly called into question during the trial. Her own sister, Donna Cantrell, testified that Margaret was more concerned about her husband's financial affairs than his whereabouts. On Christmas day, one week after Rudin's disappearance, she said Margaret called a locksmith to open Ron's office and rummaged through his financial documents. Margaret Rudin says she did so because the trustees of her husband's estate had prevented her from getting access to any of his assets and had already begun to shut her out.
THE DIRECTIVE
During the trial, several witnesses for the prosecution testified Ron Rudin was concerned about his safety, specifically mentioning his wife Margaret as a potential threat. His attorney Pat Brown testified he was worried about being killed for his money, which is why he had the directive, a provision in is his will requesting a full investigation into his death should he die by violent means. Brown said she originally advised Ron to specifically mention Margaret in that directive. But Ron decided against it, fearing he would upset Margaret should it be determined she was not responsible for his death. Margaret Rudin denied Ron feared her, pointing out that not long before his disappearance he increased the percentage of her inheritance from his estate should he die.
credit murderpedia / David Kohn