Margaret Rudin | Murderer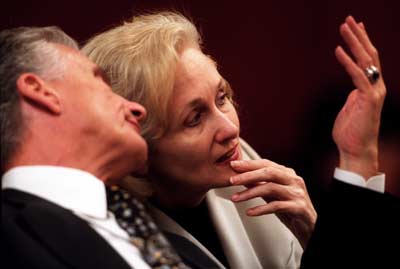 Margaret Rudin
Born: 05-31-1943
---
Las Vegas Black Widow
American Murderer
Crime Spree: 12-18-1994
Death:
On December 18, 1994, real estate millionaire Ron Rudin disappeared from his home in Las Vegas. His skull and some charred bones were found in January of 1995 in the desert near Lake Mohave, about 45 miles from Las Vegas.
After a two-year investigation, police moved to arrest Ron's wife, Margaret Rudin. But before they could arrest her, she went on the lam. After two years on the run, she was arrested in Massachusetts, and brought back to Las Vegas, where she stood trial for murder.
Margaret Rudin
Margaret Rudin was born in Memphis, Tennessee, one of three daughters of a barber. The family moved frequently and Margaret had lived in 15 states before graduating from high school. She had been married four times before meeting Ronald Rudin.
When Margaret was just 18, she married a 20-year-old carpenter and went on to have two children, The couple divorced 10 years later. She married and divorced two more times before she married a boat dealer. That marriage didn't last either. Then she met Ron Rudin.
They married in September 1987.
Soon after the two married, Ron Rudin began drinking and having an affair. But Margaret, in a later statement, said that fact didn't really make her angry. After all, it's what men do, she added. And she wasn't unhappy. She said she loved Ron and was determined to make her (fifth) marriage work.
Ron Rudin
Ron Rudin was born on November 14, 1930. He was the only child of Stella and Roy Rudin. He grew up in Joliet, Illinois. Stella was a stay at home mother while his father worked as a chemical company executive. He died of a heart attack when Ron was 10 years old. Ron served in the Illinois National Guard and then served an overseas tour before returning and moving to Las Vegas.
Over time, Ron started his own real estate business. He flipped houses, built new ones and basically climbed into a place of power in the world of real estate. He was truly a self made millionaire. He moved his mother to Nevada to have her closer. He became a gun dealer and built his bank account at an impressive pace. He enjoyed hunting, flying and consuming alcohol.
Not to mention his attraction for beautiful women. He had fives wives, and too many affairs, over time. His third marriage ended when his wife committed suicide. Like his first two wives, wife number four also divorced him and Ron went on to meet his fifth wife, Margaret Frost, a vivacious socialite. The couple married when Ron was in his late 50's in 1987. The couple lived together in Ron's modest two-bedroom, two-bath home, located directly behind Ron's real estate office in a strip mall.
The marriage was rocky. The highs were high, but the lows went pretty deep. Sometimes violently so. They'd break up to make up. Still, they loved each other and it did show. Ron bought Margaret her own antiques shop and a new Lincoln Continental.
However, it was no secret that Ron trusted no one and that Included his wife. She was not allowed too close to his finances and instead received an allowance that complimented her own income from the antique shop.
He also kept his mistress, Sue Lyles, pacified as well.
Then, on December 18, 1994, the real estate millionaire, Ron Rudin, vanished from his home in Las Vegas.
---
article continued below
article continued below
---
Missing Person Report
When Ron did not arrive at the office on December 19, his employees immediately knew something was wrong. Ron was always on time and did not miss work. He lived directly behind the office so he was always punctual. They immediately called the law.
Margaret also called the law to file a missing person's report. Two days after Ron had disappeared and after his employees were already raising eyebrows at her lateness in the matter.
Ron's car was found at a swanky gentlemen's club one week later. His pristine pet was covered with mud and grime and the interior had evidence of blood drops. But no clues about Ron came from discovering the vehicle. But that soon changed.
The Body
Three weeks after Ron Rudin had been reported missing, several people hiking near Lake Mojave, came across a human skull. Near the area lay a gold bracelet with diamonds that spelled "Ron." The skull had four bullet wounds and had obviously been decapitated from the body. The rest of the corpse, from the neck down, had been burnt to a crisp. Ron, age 64, was identified throw dental records.
Eyes Turn To Margaret Rudin
Margaret stood to gain millions. So, according to Ron's will, if he died by suspicious or violent means, an investigation of any who stood to inherit was to be suspected and scrutinized. Of course Margaret did not know about that little clause. She was put out of Ron's house and all financial support ceased. The house was searched and the bedroom, which Margaret, for one reason or another decided to repaint and re-carpet before Ron's body had been discovered, revealed blood on the walls and ceiling. Margaret would insist it was from Ron's third wife's suicide.
Over time, a case was built against Margaret Rudin and a warrant for her arrest was issued on April 18, 1997. But Margaret was long gone. She remained on the run for many years. Until authorities tracked her down, following a tip by a mailman who recognized her and called the law. She had slipped back into the United States from Mexico to she her ailing mother in Massachusetts. She was extradited back to Vegas
---
article continued below
WickedWe Recommends:
article continued below
---
The Trial
Margaret Rudin's trial finally began in March 2001. Prosecutors believed Margaret and a lover murdered Ron in the bedroom, loaded his body in an antique trunk, and moved him to the dump site where they continued to attempt to destroy his body and evidence of their crime.
After a nine-week trial, and five days of deliberations, the jury came back with a guilty verdict for first degree murder.
On August 30, a judge sentenced Margaret Rudin to at least 20 years in prison before a chance at parole.
Margaret Rudin was released on parole from the Florence McClure Women's Correctional Center on January 10, 2020. She intended to relocate to Chicago to be closer to her daughter and grandchildren, and that she was optimistic her murder conviction will one day be tossed. She was 76 years old at release.
Margaret has claimed her innocence throughout it all.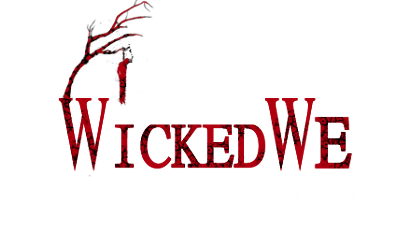 source: murderpedia / David Kohn | wikipedia | forensicfilesnow.com
This site contains affiliate links. We may, at no cost to you, receive a commission for purchases made through these links
WickedWe Suggests: