Michael Ryan / The Hungerford Massacre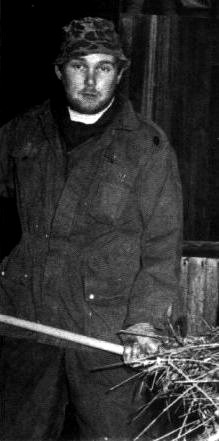 Michael Ryan
Born: 05-18-1960
---
The Hungerford Massacre
English Spree Killer
Crime Spree : 08-19-1987
Death: 08-19-1987
---
What was the Hungerford Massacre
The Hungerford Massacre was a spree shooting that took place in Hungerford, England, United Kingdom, on August 19, 1987. On that day, 27-year-old Michael Ryan shot dead sixteen people, including an unarmed police officer and his own mother. Then he shot himself. Fifteen other people were also shot but survived. No motive for the killings has ever been established. The spree shooting remains, along with the Dunblane Massacre of 1996, as one of the worst lone killer mass murders in British history.
Who was Michael Ryan
Michael Robert Ryan was born on May 18, 1960 in Marlborough,  Wiltshire. He was the only child of Alfred and Dorothy Ryan. His father died from cancer in 1985 at the age of 80. Dorothy, Ryan's mother, was 20 years younger than her husband and worked at a school lunch room before taking a job as a waitress at the Elcot Park Hotel. In April 1987, Ryan began employment as a laborer working on footpaths and fences near the River Thames, approximately 20 miles from Hungerford. He left the job abruptly in July that same year.
The Shooting Spree
The shooting began in Savernake Forest, Wiltshire, about seven miles west of Hungerford. At 12:30, on August 18, 1987, Susan Godfrey (35) and her two pre-school aged children had gone to the area for a family picnic. Suddenly Michael Ryan, openly armed, approached the family and abducted them at gun point. Susan was able to get her children in her car, before being forced about 75 yards away into the forest. Michael Ryan then shot the woman 13 times. There was no sign of sexual assault. 
The Godfrey's children were found sage by a woman walking in the woods.
Ryan then left the forest and drove east on the A4. He stopped to fill both his car and a fuel can at the Golden Arrow gas station in Froxfield. After waiting for other customer at the station, Ryan shot at the cashier from the window. He entered the store and attempted to shoot her at point-blank range, but the gun failed. He left the station and the cashier was able to call for help. Thames Valley police sent help at once.
Hungerford
After leaving the gas station in Froxfield, Michael Ryan returned to his home in Hungerford, Berkshire shortly before 1. He was seen by neighbors who described him as looking upset. Soon after entering his house, one of the neighbors deported hearing gunshots. It had been Michael shooting the family dogs.
Michael then loaded his car with a flak jacket, ammunition and some survival gear. He returned back to the house and set the living room on fire using the gasoline he'd purchased from Froxfield.
Michael climbed into his car again and headed east on South View toward the school playing fields. En route he shot and killed two of his neighbors, Roland and Sheila Mason. Lisa Mildenhall, a 14 year old who lived nearby, heard the shots and went to see what was going on. Ryan shot her four times in the legs. Unlike the Mason's, Lisa survived. Ryan then wounded Marjorie Jackson, another neighbor, as he drove toward the town square.
Past the playing fields, Ryan entered the town's community grounds. He shot and killed 51-year-old Kenneth Clements who had been walking his dog with his family. The family escaped without injury.
By this time the authorities had put two and two together and where looking for Michael Ryan.
Chasing A Killer
Ryan returned to South View from the common ground and encountered the first police officers. Ryan saw the police response and he shot at one of the officers, hitting him in the chest. Officer Brereton, who was driving his patrol car, crashed into a telegraph pole. Ryan made his way to the wounded and panicked officer as he struggled to radio in an active shooter was at large. Ryan shot him in the head while he tried desperately to get backup. Michael Ryan moved on.
While still on South View, Ryan next shot at Linda Chapman and her daughter Alison, who had just turned onto the lane in their small vehicle. Although they were both struck by flying bullets, Linda was able to reverse the car and escape Ryan's assault. Michael next opened fire on Linda Bright and Hazel Haslett in an ambulance that was responding to 999 call. Both women escaped with only minor injury. 
Ryan next shot at George White, who had returned from Newbury after having collected Marjorie Jackson's husband, Ivor, from work. Ryan shot and killed White instantly and caused severe injuries to Ivor Jackson who played dead but did survive his injuries. 
On Foot
Michael Ryan left his vehicle and walked to the junction of South View and Fairview Road, where he shot and killed 84-year-old Abdul Khan, who was working in his garden. After shooting a pedestrian on Fairview Road, Ryan again headed back towards the common.
It was at this point, Ryan's mother arrived to see her son armed. She shouted for him to stop shooting. He politely shot her dead with four rounds from his Beretta, two of them at point-blank range. Two minutes later, Ryan was at the War Memorial Recreation Grounds on the edge of the common.
Now at the War Memorial Recreation Grounds, Ryan shot 26-year-old Francis Butler as he walked his dog. Ryan shot next at Andrew Cadle, a teenager on his bicycle. Reaching Bulpit Lane, Michael Ryan killed taxi driver Marcus Barnard who was on his way home. From there Ryan headed north on Priory Avenue, where he shot and injured John Storms who was parked in his van.
By this time, police had set up road blocks and in fact some of Ryan's victims were drivers affected by these change of routes. Douglas and Kathleen Wainwright, visiting their son on Priory Avenue, were forced to approach from the south, where Ryan was. Approximately 100 yards from their destination, Ryan shot Douglas dead and injured Kathleen before non-fatally shooting at two other drivers. Eric Vardy and Stephen Ball, turning their van onto Priory Avenue, were also shot at. Eric was killed instantly.
Warning The Public
Michael Ryan next headed south-west towards Priory Road, shooting at houses as he passed them. he then turned his Beretta on a passing car, fatally shooting the driver, 22-year-old Sandra Hill.
Ryan then shot his way into a house and shot 66-year-old Jack Gibbs and his 62-year-old wife Myrtle. Jack died instantly but Myrtle lay wounded, dying two days later at the hospital.
Ryan left the house and headed south on Priory Road where he shot 34-year-old Ian Playle, who was fatally struck in the neck. His wife and their two children escaped injury.
At this point the police helicopter arrived and broadcast warnings out to the public. People hurried to get indoors and out of the line of fire. One Hungerford resident was shot three times while ushering his grandchildren to safety. He did not survive his wounds.
Ryan moved south east on Priory Road, finally reaching John O'Gaunt School. The school, which he had attended as a child, was closed for holiday so the hallways and classrooms were empty. Michael barricaded himself in the building, that was now being surrounded by the law.
Ryan engaged shortly with authorities before finally putting the gun to his own head and pulling the trigger. Shortly after 2:00, armed police entered a barricaded school room to find Ryan below the window having shot himself in the right temple.
Michael Ryan had murdered fifteen innocent people and had wounded more than ten others.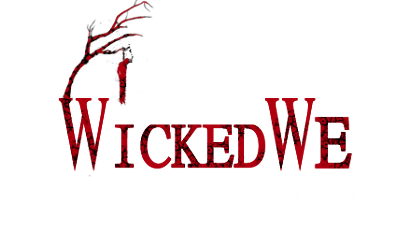 source: murderpedia | wikipedia |
This site contains affiliate links. We may, at no cost to you, receive a commission for purchases made through these links
WickedWe Suggested Reads