Find Terms & Definitions.
Hanging | Method of Execution
This site contains affiliate links. We may, at no cost to you, receive a commission for purchases made through these links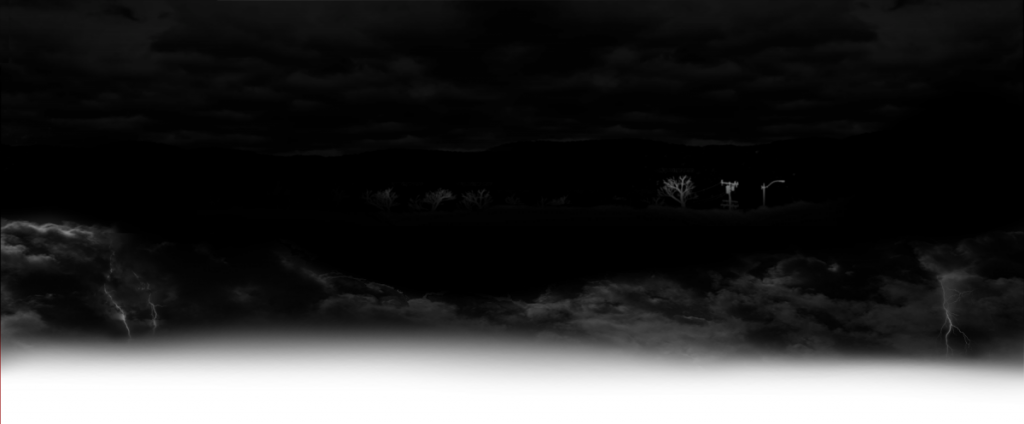 Definition
Hanging has been practiced legally in the United States of America from before the nation's birth, up to 1972 when the United States Supreme Court found capital punishment to be in violation of the Eighth Amendment to the United States Constitution.
Four years later, the Supreme Court overturned its previous ruling, and in 1976 capital punishment was again legalized in the United States.
As of 2021, only three states have laws that specify hanging as an available secondary method of execution. Hanging is only legal in Delaware, New Hampshire and Washington.
The last PUBLIC hanging occurred in Kentucky in 1936. Since the death penalty was reinstated nationwide in 1976, only three inmates have been executed by hanging and these executions where conducted from behind the walls of the institution.
Execution by Hanging
Execution by hanging is, in all reality, strangulation. It restricts the person' air supply at the neck. Unconsciousness occurs between two and four minutes and death could take as long as ten minutes or more. This then is actually death by asphyxiation. It is a slow, tormenting way to die. It is anything but humane.
The better procedure is when the person is dropped and instantly stopped by a rope tied about the neck. The force of this drop and stop breaks the bones in the neck and severs the spinal cord. The person goes immediately into shock, is instantly rendered unconscious and strangles quickly to death. This is the only humane form of hanging.
The force of the drop is critical and is determined by the physical stature of the executee, primarily his weight. In general, the heavier the person, the shorter the drop, the lighter the person the longer the drop. Generally, weights as low as 120 pounds result in a force of some 950 foot pounds where weights over 220 result in some 1100 foot pounds.
A drop of too short a distance will result in a condition where the spinal cord is not severed and the executee will not go into shock and will be conscious during the strangulation period. A drop of too long a distance will result in decapitation. Neither condition is human.
~Article Continues Below~
1 Billy Bailey – was a convicted murderer hanged in 1996. He became the third person to be hanged in America since the resumption of executions in 1977. He is the last person, to date, in the United States to be executed in this manner.
Billy Bailey
Billy Bailey entered the farmhouse of Gilbert Lambertson, aged 80, and his wife, Clara Lambertson, aged 73. Bailey shot Gilbert Lambertson twice in the chest with a pistol and once in the head with Lambertsons' own shotgun. He also shot Clara Lambertson.
Bailey arranged their dead bodies in chairs and then fled from the scene. He was spotted by a Delaware State Police helicopter as he ran across the Lambertsons' field
Bailey was found guilty of the murders in 1980.
Billy Bailey chose hanging over lethal injection. Therefore, he was sentenced to be hanged by his neck until dead.
Hanged in 1996
READ MORE
~Article Continues Below~
The Gallows
Gallows (or scaffold) are a frame or elevated beam, typically wooden, from which objects can be suspend (i.e., hung) or "weighed". Gallows were thus widely used to suspend public weighing scales for large and heavy objects such as sacks of grain or minerals, usually positioned in markets or toll gates.
The term was also used for a projecting framework from which a ship's anchor might be raised so that it is no longer sitting on the bottom, i.e., "weighing [the] anchor," while avoiding striking the ship's hull.
In modern usage it has come to mean almost exclusively a scaffold or gibbet used for execution by hanging.
Source: Wikipedia
PROCEDURE FOR MILITARY HANGING EXECUTIONS IN 1947
WRITTEN IN PAMPHLET FORM
Read only by those involved with the hanging execution of a prisoner. A firm warning was printed on the bottom of the pamphlet. DEPARTMENT OF THE ARMY DEC. 1947
For The Officer Charged with Execution:
The officer charged with the execution will command the escort and make the necessary arrangements for the conduct of the execution. He will :
a. Instruct components of the escort in their duties.
b. Arrange for the receipt of the prisoner by the prisoner guard.
c. Arrange for a chaplain to accompany the prisoner.
d. Arrange for the presence of a medical officer at the scene of the execution.
e. Provide a proper gallows.
f. Provide a black hood to cover the head of the prisoner.
g. Provide a collapse board for use if necessary.
h. Cause the prisoner's arms to be secured before or immediately upon his receipt by the prisoner guard. The arms may be secured either behind the back or in front, fastened to the belt.
i. Arrange for a burial party as prescribed in paragraph.
j. Determine the proper amount of drop of the prisoner through the trap door. A standard drop chart for normal men of given weights is given below. Variation of the drop because of physical condition may be necessary. A medical officer should be consulted to determine whether any factors, such as age, health, or muscular condition will affect the amount of drop necessary for a proper execution.
He would also:
k. Rehearse the execution within 24 hours prior to the scheduled time for the execution. A sandbag or similar object approximating the prisoner's weight may be used to insure proper functioning of the gallows, trap door, and hangman's noose.
2Charles Rodman Campbell – was a convicted rapist and murderer, slashing a child's throat to near decapitation. He was hanged in 1994. He became the second person to be hanged in America since the resumption of executions in 1977.
Charles Rodman Campbell
Charles Campbell was charged with the April 1982 killing of Renae Wicklund, her eight-year old daughter Shannah, and her neighbor Barbara Hendrickson, in Clearview, Snohomish County, Washington. He was convicted and sentenced to death.
Charles Campbell was the second to hang in 30 years and he refused to cooperate, petulantly but understandably declining to get up off the floor in the run-up to his execution.
According to the 'New York Times', he wouldn't stand up, so Washington's hangmen had to strap him to a board before they could fasten the noose around his neck.
Despite a frenzied desire to hang onto life, Campbell died swiftly, in six minutes, at the age of 39.
Hanged in 1994
READ MORE
3 Westley Allan Dodd – was a convicted serial killer and child rapist who was hanged in 1994. He became the first person to be hanged in America since the resumption of executions in 1977.
Westley Allan Dodd
Westley Allan Dodd was an American convicted serial killer and sex offender. In 1989, he sexually assaulted and murdered three young boys in Vancouver, Washington. He was arrested later that year after a failed attempt to abduct a six-year-old boy at a movie theater.
Dodd wrote detailed accounts of his murders in a diary which was found by police. After pleading guilty to the charges of murder, he received the death penalty.
After refusing an automatic appeal, his execution by hanging in1993 was the first legal hanging in the United States since 1965.
Hanged in 1993
READ MORE
RELATED
Electrocution – Execution by electrocution, performed using an electric chair, is a method of execution originating in the United States in which the condemned person is strapped to a specially built wooden chair and electrocuted through electrodes fastened on the head and leg.
Gas Chamber – A gas chamber is an apparatus for killing humans or other animals with gas, consisting of a sealed chamber into which a poisonous or asphyxiant gas is introduced. Poisonous agents used include hydrogen cyanide, carbon dioxide and carbon monoxide.
Lethal Injection – Lethal injection is the practice of injecting one or more drugs into a person (typically a barbiturate, paralytic, and potassium solution) for the express purpose of causing rapid death.
Sources: thelineup.com | thoughtcatalog.com | www.loc.gov | en.wikipedia.org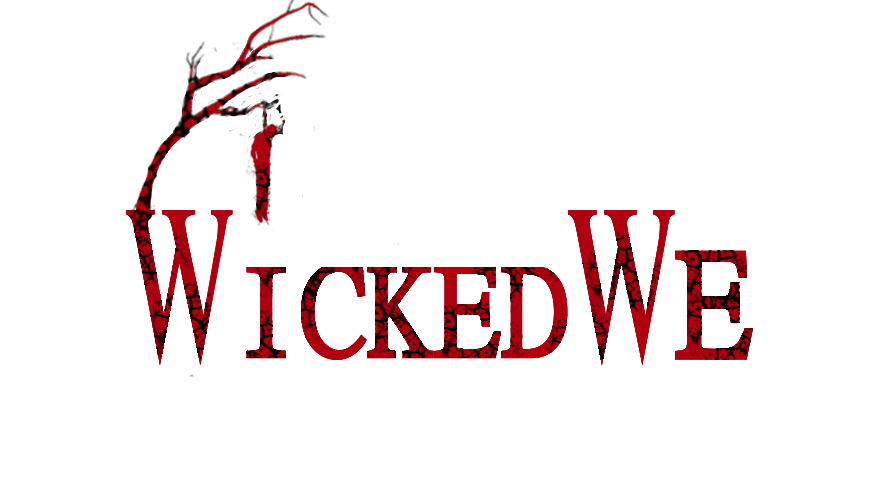 YOU MAY ALSO BE INTERESTED IN
Thomas Edward Ketchum – known in his circle as 'Black Jack', was an American cowboy who later became an outlaw. He was executed by hanging in 1901 for an attempted train robbery and was completely decapitated in the process.
Thomas 'Black Jack' Ketchum
On August 16, 1899, Tom Ketchum decided to rob a train. Unfortunately for him, the train conductor, Frank Harrington, saw Tom approaching and grabbed a gun.
The train continued on and the next day a posse went out and found Tom beside the tracks, badly wounded. He was transported to medical facilities at Trinidad, Colorado, and his right arm had to be amputated. He was nursed back to health and then sent to Clayton, New Mexico Territory, for trial.
At the trial, Ketchum was convicted and sentenced to death. He was the only person ever hanged in Union County, New Mexico Territory. He was also the only person who suffered capital punishment for the offense of "felonious assault upon a railway train" in New Mexico Territory.
Ketchum was executed by hanging in Clayton. Nobody in Clayton had any experience in conducting hangings; the rope was too long, and since Ketchum had gained a significant amount of weight during his time in jail, he was decapitated when he dropped through the trap door.
He was 37 years old.
.
Hanged in 1901