Richard Speck Committed the Crime of the Century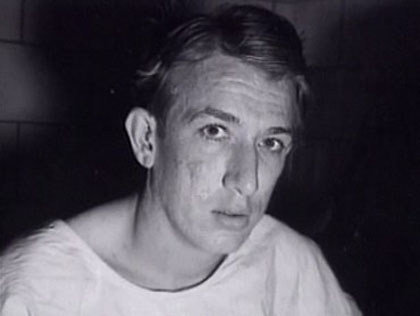 Richard Speck
Born: 12-06-1941
---
Crime of the Century
American Mass Murderer
Crime Spree: July 13–14, 1966
Death: 12-05-1991 (49 years old)
---
Richard Benjamin Speck was an American mass murderer who killed eight student nurses in their South Deering, Chicago, residence via stabbing, strangling, slashing their throats or a combination of the three on the night of July 13–14, 1966. A ninth potential victim, student nurse Corazon Amurao, survived by hiding beneath a bed.
Convicted of all eight murders on April 15, 1967, Speck was sentenced to death. However, his sentence was reduced to 400–1,200 years in 1972. This was later reduced to 100–300 years. Speck died of a heart attack while incarcerated at Stateville Correctional Center on December 5,1991, the eve of his 50th birthday.
Richard Speck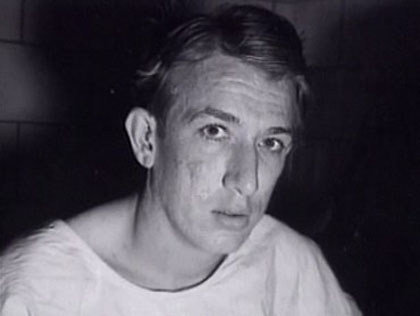 Richard Benjamin Speck was born in 1941 in the village of Kirkwood, Illinois. He was the seventh of eight children. The family moved to Monmouth, Illinois shortly after Richard's birth.
Richard's father died in 1947 when Speck was just six years old. A couple of years later, Richard's mother met and fell in love with Carl Lindberg, a traveling insurance salesman from Texas, while on a train trip to Chicago. Carl was a heavy drinker with a 25-year criminal record and was the very opposite of Richard's sober, hardworking father. But that didn't stop Richard's mother from marring Carl in May of 1950. That same year, the family moved to Santo, Texas.
The Teen Years
The family moved often over the next dozen years and Richard hated it all. He hated his abusive, alcoholic step father, although he himself was drinking daily by the age of 12. At 13 he was arrested for trespassing and from there the misdemeanors just kept mounting. Richard also did poorly in school. He had very bad eyesight but refused to wear his thick glasses and he had an incurable fear of being stared at, so he would not participate in class. Richard had to repeat the eighth grade. He dropped out of high school shortly after turning 16.
From 1960 to 1963, Richard worked for the 7-Up bottling company of Dallas. In 1961, he met 15-year-old Shirley Annette Malone at the Texas State Fair. They dated for three weeks and Annette became pregnant. Richard and Shirley married and moved in with Richard's mother, who was now separated from Carl. When Richard's little girl, Robbie Lynn was born, he was not present at the birth. He was in jail in Texas serving a 22-day jail sentence for disturbing the peace while drunk in McKinney, Texas.
The Downward Spiral
In July 1963, 21-year-old Richard Speck was convicted of forgery and burglary. He was sentenced to three years in prison. He was paroled after serving only 16 months in the Texas State Penitentiary in Huntsville, Texas.
One week after his release from prison, Richard attacked a woman near her apartment building. She screamed out and Richard ran. But he was caught just a few blocks away and was hauled back to jail. Richard was convicted of aggravated assault, given a 16-month sentence, to run concurrently with a parole violation sentence. He was returned to prison in Huntsville. However, due to some kind of error, he was released just six months later.
After his release from prison, Speck worked for three months as a driver for the Patterson Meat Company. In that time span he wrecked the company vehicle six times, was fired from their employment, separated from his wife and daughter and moved in with a 29 year old bartender. He tattooed "born to raise hell" on his arm and definitely went on to live by that ethic. He would be arrested 41 times before the age of 24.
Leaving Dallas
In January 1966, Speck's wife filed for divorce. That same month, he stabbed another man in a knife fight at Ginny's Lounge. Richard was charged with aggravated assault but the charges were reduced to disturbing the peace. Speck was fined $10 and jailed for three days.
A month later, Speck bought a cheap car. The following evening, he broke into a grocery store and stole 70 cartons of cigarettes. He then proceeded to sell the cigarettes out of the trunk of the car in the store's parking lot. When he was out of cigarettes he abandoned the car.
Of course the cops traced the car back to Richard and an arrest warrant was issued. They wanted him for the burglary of the grocery store. Speck knew that if they caught him, he would be sent back to prison. After all, it would be his 42nd arrest in Dallas. So, on March 9, 1966, Speck's sister Carolyn drove him to the Dallas bus depot where he caught a bus to Chicago, Illinois.
---
WickedWe Suggested Read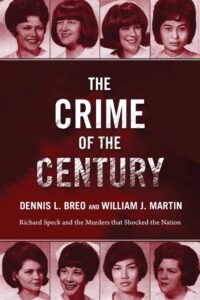 The Crime of the Century: Richard Speck and the Murders That Shocked a Nation
---
Richard Speck
Richard stayed with an older sister and her family for a few days, then found work with his brother Howard as a carpenter in his boyhood town of Monmouth, Illinois. On March 25th he moved to the Christy Hotel in downtown Monmouth and spent most of his time in the taverns.
On April 3, 65 year old, Virgil Harris, returned home from a babysitting job. She was met by Robert, who was robbing her home. He blindfolded her, tied her up, raped her and ransacked her house.
A week later, Mary Kay Pierce, a 32-year-old barmaid, was last seen leaving the tavern at 12:45 a.m. She was reported missing on April 13th. Her body was found that same day in an empty hog house behind the tavern. She died from a blow to her abdomen that ruptured her liver.
Speck often drank in Frank's Place, the bar where Mary Kay had worked, and the empty hog house where her body was discovered was one he had helped build the previous month. Due to both of these facts, the authorities questioned Richard about the woman's death. Like several others, Speck was asked not to leave town and it was suggested that he may be questioned again.
When police showed up at the Christy Hotel to continue their questioning of Speck, they found him gone. A search of his room turned up costume jewelry, that Mrs. Harris had reported missing after her ordeal, as well as other items reported missing in two other local burglaries in the past few months.
On The Run
On April 19, 1966, Speck's brother in law helped him gain a letter of authority to work, as an apprentice seaman, with the US Coastguard. By sheer fluke, and probably with the pull from his sister's husband, Richard made it in. But it didn't last long. On his first voyage, he had an appendicitis. He was evacuated by U.S. Coast Guard helicopter to St. Joseph's Hospital in Hancock, Michigan, where he had an emergency appendectomy. After his recovery, he returned to his crew, but found himself on shore again after arguing with one of the boat's officers. He returned to his sister one more time.
On June 30th, his brother in law drove him to the National Maritime Union (NMU) to file his paperwork for a seaman's card. The NMU hiring hall was one block east of six attached two-story brick townhouses, three of which were occupied by South Chicago Community Hospital senior student nurses and Filipino exchange registered nurses, eight of whom lived in the easternmost townhouse, just 150 feet from the NMU hiring hall.
The Townhouse
On Friday, July 8, 1966, Speck went to the NMU hiring hall to pick up his seaman's card. He also registered for a berth on a ship then returned to his sister Martha's apartment for the weekend.
By Monday, July 11, Speck went back to the to await a berth on a ship.
The next two days produced nothing but disappointments. Jobs offered then taken away.
On Wednesday, July 13, Speck talked for thirty minutes in their car with his sister Martha and her husband Gene, who had driven down to visit him at 9 a.m. They parked next to Luella Elementary School, that was across the street from the townhouses where the nurses lived. At 10:30 a.m., tired of waiting at the hiring hall for a job and with $25 his sister had given him, Speck left and walked a mile and a half to check in at the Shipyard Inn, an East Side, Chicago rooming house. Then he went drinking.
Sometime during the evening, Speck took 53 year old Ella Mae Hooper, a woman who had spent the day drinking beside him, to his room at the Shipyard Inn. Once there, he raped her at knife point and then stole her .22 caliber Saturday Night Special revolver. Speck returned to drink at the Shipyard Inn's tavern until 10:20 p.m. Then he left, dressed entirely in black, armed with a pocketknife, a hunting knife, and Ella Mae Hooper's revolver, and walked to the nurses' townhouse a mile and a half away.
The Murders
At 11:00 PM on July 13, 1966, Speck broke into a townhouse in the Jeffery Manor neighborhood of Chicago. There he took nine young women hostage. Speck held the women in the house for hours, methodically leading them out of the room one by one, stabbing or strangling them to death, then finally raping and strangling his last victim, Gloria Davy.
Only one woman, Cora (Corazon) Amurao, escaped because she managed to wiggle under a bed while Speck was out of the room with one of his victims. Amurao stayed hidden until almost 6 AM. When she emerged, she climbed out of her bedroom window and screamed to any who might hear. "They're all dead! All my friends are dead!"
Richard's fingerprints were found at the crime scene and a warrant for his arrest was issued.
Two days after the murders, Speck attempted suicide. The Starr Hotel desk clerk phoned in the emergency around midnight. Speck was taken to Cook County Hospital at 12:30 AM on July 17. At the hospital, Speck was recognized by Dr. LeRoy Smith, a 25-year-old surgical resident physician, who had read about the "Born To Raise Hell" tattoo in a newspaper story. The police were called and Speck was arrested.
On April 15, after 49 minutes of deliberation, the jury found Speck guilty and recommended the death penalty.
On November 21, 1972, in Peoria, Judge Richard Fitzgerald re-sentenced Speck to 400 to 1,200 years in prison.
Richard Speck Dies
Speck died of a heart attack at 6:05 a.m. December 5, 1991, one day before his 50th birthday. He was cremated, his ashes scattered in a location known by very few.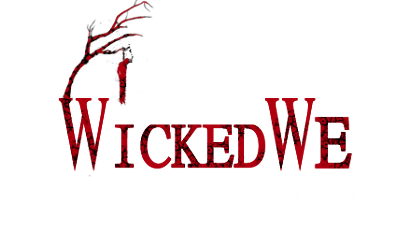 source: murderpedia | wikipedia | allthatsinteresting | medium
This site contains affiliate links. We may, at no cost to you, receive a commission for purchases made through these links