Samuel Little | An Ohio Serial Killer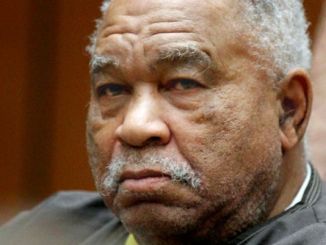 Samuel Little
Born: 06-07-1940
Most Prolific Serial Killer
American Serial Killer
Crime Spree: 1960–2012
Death: 12-30-2020
---
An Ohio Serial Killer
Samuel Little was born on June 7, 1940, in Reynolds, Georgia, possibly during one of his mother's prison stints. He has claimed his mother was a "lady of the night."
Soon after his birth, the Little family moved to Ohio. Samuel grew up in Lorain, Ohio and was brought up mainly by his grandmother. He attended Hawthorne Junior High School, where he had problems with discipline and achievement.
In 1956, while still a high school student, Samuel Little was arrested for the first time and convicted for breaking and entering into a property in Omaha, Nebraska. He was held in an institution for juvenile offenders.
In the late 1960's, Samuel Little moved to Florida, where he lived with his mother. He worked as an ambulance attendant and then a cemetery worker. Having a strong physique, Little took up boxing during prison time and considered himself a prizefighter at one point. Little did not continue his education after high school, spending most of his free time on the streets, engaging in petty theft and occasionally working part time as a day laborer.
Samuel Little
Samuel Little was again arrested in 1961 and sentenced to three years in prison for breaking into a furniture store in Lorain, Ohio. He was released in 1964. He left Ohio and shuttled between different states for the following few years and made a living through robbery and theft.
By 1975, Samuel Little had been arrested 26 times in 11 states for crimes including theft, assault, attempted rape, fraud and attacks on government officials. He spent much of his time with prostitutes and pimps. In 1982 he was arrested in Pascagoula, Mississippi, and charged with the murder of 22-year-old prostitute Melinda LaPree, who had gone missing in September that year.
A grand jury declined to indict Samuel Little for the murder of LaPree. But while under investigation Little was transferred to Florida to be brought to trial for the murder of 26-year-old Patricia Mount, whose body was found in the fall of 1982. Prosecution witnesses identified Little in court as a person who spent time with Mount on the night before her disappearance.
Due to mistrust of witness testimonies, Samuel Little was acquitted in January 1984 of Mount's murder. He then moved to California, where he stayed in the vicinity of San Diego. In October 1984, Little was arrested for attacking and beating two prostitutes and was sentenced to 2.5 years in prison. He was released in February 1987 and soon moved to Los Angeles, where he committed several murders.
Samuel Little was arrested on September 5, 2012, at a homeless shelter in Louisville, Kentucky, after authorities used DNA testing to establish that he was involved in the murder of Carol Elford, killed on July 13, 1987; Audrey Nelson, killed on August 14, 1989; and Guadalupe Abodacha, killed on September 3, 1987. All three women were killed and later found on the streets of Los Angeles.
Samuel Little was extradited to Los Angeles, where he was charged on January 7, 2013. A few months later, the police said that Little was being investigated for involvement in dozens of murders committed in the 1980's, which until then had been undisclosed. In connection with the new circumstances in the state of Mississippi, the case of the murder of LaPree was reopened, in which Little was acquitted in 1984. In total, Samuel Little was tested for involvement in 60 murders of women committed in the territory of many US states.
The trial of Samuel Little for the murders of Elford, Nelson and Abodacha began in September 2014. The prosecution presented the DNA testing results as well as testimony of witnesses who were attacked by the accused at different times throughout his criminal career. On September 25, 2014, Little was found guilty and was sentenced to life imprisonment without possibility of parole. On the day of the verdict, Samuel Little continued to insist on his innocence. As of 2016, Little was serving a sentence at the California State Prison, Los Angeles County.
The Confessions of Samuel Little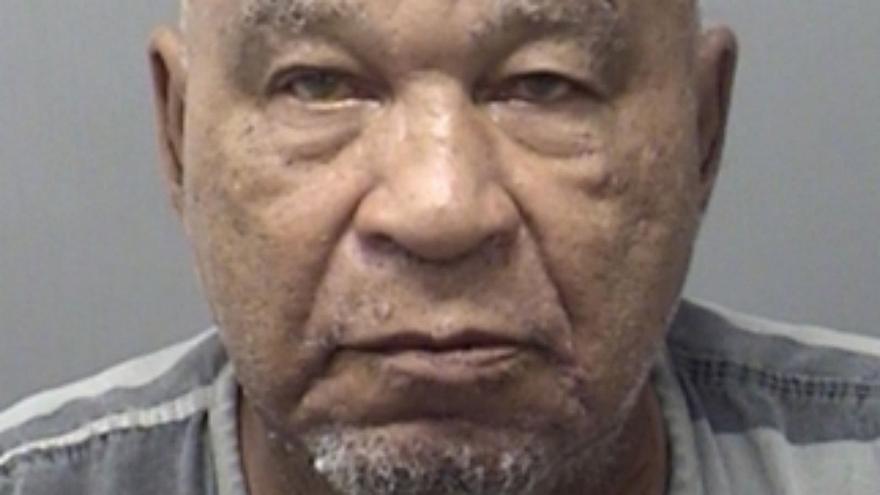 On November 9, 2018, Samuel Little confessed to the 1996 fatal strangulation of Melissa Thomas. On November 13, 2018, Little was charged with the 1994 murder of Denise Christie Brothers in Odessa, Texas, after having confessed the crime to a Texas Ranger in May 2018. The Ector County, Texas District Attorney and Wise County Sheriff's Office also announced on November 13 that Samuel Little had confessed to dozens of murders and may have committed more than 90 across 14 states between 1970 and 2005.
On November 15, 2018, the Russell County, Alabama District Attorney announced that Little had earlier that month confessed to the 1979 murder of 23-year-old Brenda Alexander whose body was found in Phenix City. On November 16, 2018, Macon, Georgia sheriffs announced that Samuel Little had credibly confessed to the 1977 strangling murder of an unidentified woman and the 1982 strangling murder of 18-year-old Fredonia Smith.
In the fall of 2018, Little confessed to Louisiana State Police the 1982 murder of 55-year-old Dorothy Richards and the 1996 murder of 40-year-old Daisy McGuire; both of their bodies were found in Houma, Louisiana. On November 19, 2018, Harrison County, Mississippi sheriff Troy Peterson said that Little had confessed to strangling 36-year-old Julia Critchfield in the Gulfport area in 1978 and dumping her body off a cliff. On November 20, 2018, Lee County, Mississippi law enforcement officials announced that Samuel Little had admitted to killing 46-year-old Nancy Carol Stevens in Tupelo in 2005 and that the case would be presented to a grand jury in January 2019.
On November 21, 2018, Richland County, South Carolina authorities announced that Little had confessed to murdering 19-year-old Evelyn Weston whose body was found near Fort Jackson in 1978. Little also confessed to having killed 20-year-old Rosie Hill in Marion County, Florida, in 1982.
On November 27, 2018, the Federal Bureau of Investigation announced that a Violent Criminal Apprehension Program team had confirmed 34 of Little's confessions and was working to match the remainder of Little's confessions to known murders or suspicious deaths. Little began making the confessions in exchange for a transfer out of the Los Angeles County prison in which he was being held. One included his confession to a previous cold case homicide in Prince George's County, Maryland, previously one of only two homicide cases in the county with unidentified victims.
The FBI released a list of previously unsolved murders and a map of their locations that Samuel Little attributed to himself.
source: wikipedia
This site contains affiliate links. We may, at no cost to you, receive a commission for purchases made through these links