Joseph Franklin | Serial Killer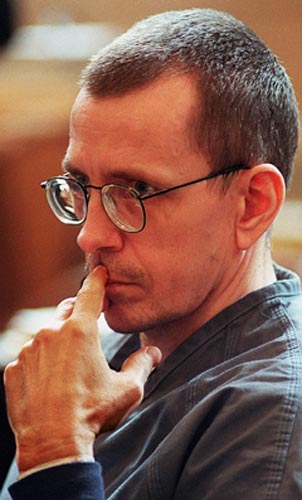 Joseph Franklin
Born: 04-13-1950
---
The Racist Killer
American Serial Killer
Crime Spree: 1977 – 1980
Execution by Lethal Injection on 11- 20 -2013
---
Joseph Franklin – Into The Realm of Pathological Bigotry
Joseph Franklin was born James Clayton Vaughn, Jr., in Mobile Alabama. He was the eldest son of an alcoholic drifter who often abandoned his family for months or years at a stretch. Siblings remember that James Vaughn, Sr., would celebrate infrequent homecomings by beating his children, with James, Jr., absorbing the worst of the punishment.
As a youth, Joseph Franklin went in for food fads and fringe religions, dropping out of high school after an accident left him with severely impaired eyesight. The injury was a two-edged sword, exempting Franklin from military conscription.
He married in 1968. Soon after their wedding, Franklin's bride noted a change in his personality. He began to beat her, emulating the father he hated, and on other occasions she would find him inexplicably weeping. Around the same time, their all-white neighborhood was racially integrated, and Joseph Franklin began to veer hard right, into the realm of pathological bigotry.
The American Nazi Party
The next few years were marked by ugly racial incidents and sporadic arrests for carrying concealed weapons. Franklin was increasingly drawn to the American Nazi Party, lapsing into the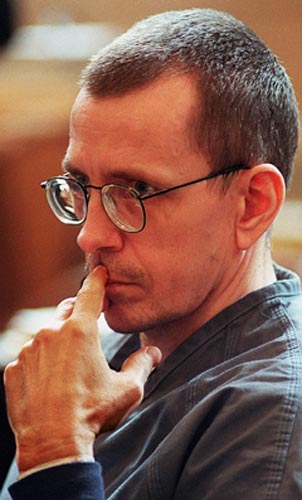 segregationist movement full-time after his mother's death, in 1972. Moving to Atlanta, he joined the neo-fascist National States Rights Party, simultaneously holding membership in the local Ku Klux Klan.
Franklin began insulting interracial couples in public, and on Labor Day 1976, he trailed one such couple to a dead-end street in Atlanta, spraying them with chemical Mace.
Around this time, Joseph Franklin legally changed his name, shedding the last links with his "normal" life.
Federal prosecutors allege, and jurors have agreed, that he spent the years 1977 to 1980 wandering across the South and Midwest, employing 18 pseudonyms, changing cars and weapons frequently, dying his hair so often that it came close to falling out. Along the way, he killed some thirteen persons in a frenzied, one-man war against minorities.
Joseph Franklin Launches His Campaign
According to the FBI, Joseph Franklin launched his campaign in the summer of 1977, bombing a Chattanooga synagogue on July 29th. Nine days later, investigators say, he shot and killed Alphonse Manning and Toni Schwenn, an interracial couple, in Madison, Wisconsin. On October 8th, Gerald Gordon was killed by sniper fire as he left a bar mitzvah in the St. Louis suburb of Richmond Heights.
Harold McIver, the black manager of a fast-food restaurant in Doraville, Georgia, was working the night shift when a sniper took his life on July 22, 1979. Three months later, in Oklahoma City, another interracial couple came under attack from the itinerant gunman. Jesse Taylor was hit three times with a high-powered rifle before he expired. A single round through the chest killed Marian Bresette as she ran to the aide of her common-law husband.
And He Does Not Stop There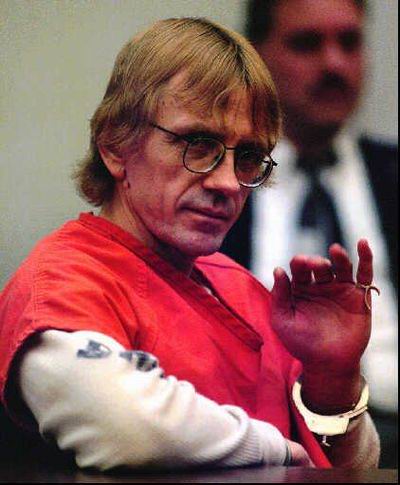 Joseph Franklin struck twice in Indianapolis during January 1980, killing black men with long-distance rifle fire in two separate attacks. On May 3rd, he allegedly killed a young white woman, Rebecca Bergstrom, dumping her body near Tomah, in central Wisconsin. On June 8th he surfaced in Cincinnati, bagging cousins Darrell Lane and Dante Brown from his sniper's perch on a nearby railroad trestle. A week later, in Johnstown, Pennsylvania, Franklin shotgunned a black couple, Arthur Smothers and Kathleen Mikula, as they crossed a downtown bridge. On August 20, joggers Ted Fields and David Martin were cut down by rifle fire in Salt Lake City, Utah.
The Trials
Arrested in Kentucky on September 25, 1980 (and recaptured a month later, after escaping to Florida), Joseph Franklin faced a marathon series of state and federal trials, with mixed results.
In 1982, he was acquitted of federal civil rights charges in the May 1980 shooting that left civil rights leader Vernon Jordan critically injured in Fort Wayne, Indiana. Utah jurors found him guilty of murder and civil rights violations. Franklin was serving life on those counts in 1983 when he confessed the 1978 sniping that crippled Hustler magazine publisher Larry Flint in Gwinnett County, Georgia. (Franklin was indicted for that crime but never tried, since he already faced stiffer penalties in other states.)
Then There Were More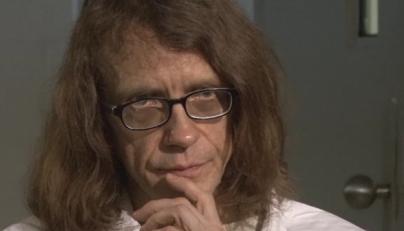 More convictions followed: for the Chattanooga bombing; for the double murder in Wisconsin, described by prosecutors as "the closest thing to killing for sport"; for the murder of Gerald Gordon, killed leaving a Clayton, Missouri synagogue in 1977 (his first death sentence); and for the June 1980 double murder in Cincinnati. F0r the 1978 murder of William Tatum, shot while talking to a white woman outside a Chattanooga restaurant.
Other crimes confessed by Joseph Franklin without further convictions include the 1980 murder of teenager Nancy Santomero at a peace retreat in West Virginia; the 1980 murders of an interracial couple in Pittsburgh, Pennsylvania; the 1980 murders of an interracial couple in Johnstown, Ohio; and the separate 1979 murders of a white woman and a black man in Decatur, Georgia. Overall, investigators believe Franklin is responsible for at least 18 murders and five nonfatal shootings in 11 states, plus two bombings and 16 bank robberies.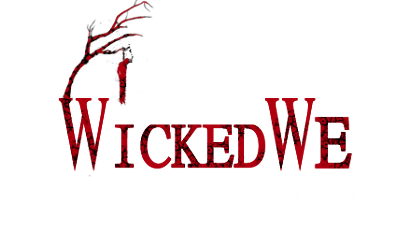 source: murderpedia / Michael Newton
This site contains affiliate links. We may, at no cost to you, receive a commission for purchases made through these links