Harold Shipman | Doctor Death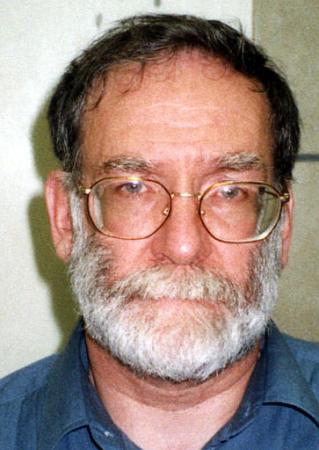 Harold Shipman
Born: 01-14 -1946
---
Doctor Death
English Serial Killer
Crime Spree: 1974-1975 / 1977-1998
Committed Suicide by Hanging : 01 – 13 – 2004
---
Harold Shipman was a convicted English serial killer. A doctor by profession, he is among the most prolific serial killers in recorded history with 218 murders being positively ascribed to him, although the actual number is likely much higher.
On January 31, 2000, a jury found Harold Shipman guilty of 15 murders. He was sentenced to life imprisonment and the judge recommended that he never be released. The whole life tariff was confirmed by the Home Secretary a little over two years later.
After his trial, the Shipman Inquiry, chaired by Dame Janet Smith, investigated all deaths certified by Harold Shipman. About 80% of his victims were women. His youngest victim was Peter Lewis, a 41-year-old man. Much of Britain's legal structure concerning health care and medicine was reviewed and modified as a direct and indirect result of Shipman's crimes, especially after the findings of the Shipman Inquiry, which began on September 1, 2000 and lasted almost two years. Harold Shipman is the only British doctor found guilty of murdering his patients.
Shipman died on January 13, 2004, after hanging himself in his cell at Wakefield Prison in West Yorkshire.
The Early Life
Harold Frederick Shipman was born in Nottingham, England, the second of four children of Vera and Harold Shipman, a lorry driver. His working class parents were devout Methodists. Harold Shipman was particularly close to his mother, who died of cancer when he was 17. Her death came in a manner similar to what later became Shipman's own modus operandi: in the later stages of her disease, she had morphine administered at home by a doctor. Young Harold witnessed his mother's pain subside in light of her terminal condition, up until her death on June 21, 1963.
Harold Shipman received a scholarship to medical school, and graduated from Leeds School of Medicine in 1970. He started work at Pontefract General Infirmary in Pontefract, West Riding of Yorkshire, and in 1974, took his first position as a general practitioner at the Abraham Ormerod Medical Centre in Todmorden, West Yorkshire. In 1975 he was caught forging prescriptions of pethidine for his own use. He was fined £600, and briefly attended a drug rehabilitation clinic in York. After a brief period as medical officer for Hatfield College, Durham, and temporary work for the National Coal Board, he became a GP at the Donneybrook Medical Centre in Hyde, Greater Manchester, in 1977.
Harold Shipman continued working as a GP in Hyde throughout the 1980's and founded his own surgery on Market Street in 1993, becoming a respected member of the community. In 1983, he was interviewed on the Granada television documentary World in Action on how the mentally ill should be treated in the community.
Detection of Harold Shipman
In March 1998, Dr. Linda Reynolds of the Brooke Surgery in Hyde—prompted by Deborah Massey from Frank Massey and Son's funeral parlor—expressed concerns to John Pollard, the coroner for the South Manchester District, about the high death rate among Shipman's patients. In particular, she was concerned about the large number of cremation forms for elderly women that he had needed countersigned. She suspected Harold Shipman was, either through negligence or intent, killing his patients.
The matter was brought to the attention of the police, who were unable to find sufficient evidence to bring charges; The Shipman Inquiry later blamed the police for assigning inexperienced officers to the case. Between April 17, 1998, when the police abandoned the investigation, and Shipman's eventual arrest, he killed three more people. His last victim was Kathleen Grundy, a former ceremonial Mayor of Hyde, who was found dead at her home on June 24, 1998. Harold Shipman was the last person to see her alive, and later signed her death certificate, recording "old age" as cause of death.
Grundy's daughter, lawyer Angela Woodruff, became concerned when solicitor Brian Burgess informed her that a will had been made, apparently by her mother (although there were doubts about its authenticity). The will excluded her and her children, but left £386,000 to Harold Shipman. Burgess told Woodruff to report it, and went to the police, who began an investigation. Grundy's body was exhumed, and when examined found to contain traces of diamorphine, often used for pain control in terminal cancer patients. Shipman was arrested on September 7, 1998, and was found to own a typewriter of the type used to make the forged will.
The police then investigated other deaths Harold Shipman had certified, and created a list of 15 specimen cases to investigate. They discovered a pattern of his administering lethal overdoses of diamorphine, signing patients' death certificates, and then forging medical records indicating they had been in poor health.
article continued below
WickedWe Recommends:
Harold Frederick Shipman, known to all as Dr. Fred Shipman, was an English general practitioner who is believed to be one of the most prolific serial killers in modern history.
On 31 January 2000, Shipman was found guilty of the murder of fifteen patients under his care, but it is believed there were a lot more victims. No less than 218 of his patients found their end at his hand, making him the United Kingdom's most prolific serial killer by a long shot.
Harold Shipman: The True Story of Britain's Most Notorious Serial Killer tells this man's story, from his childhood under a domineering mother to his pathetic death in a prison cell. It will put you in the perspective of those who lived and worked in proximity to him, showing you the considerate but sometimes haughty doctor he presented himself as before taking you through the process of wrenching off that mask and uncovering the full extent of the evil festering within. (Amazon)
The Trial of Harold Shipman
Shipman's trial, presided over by Mr Justice Forbes, began on October 5, 1999. Harold Shipman was charged with the murders of Marie West, Irene Turner, Lizzie Adams, Jean Lilley, Ivy Lomas, Muriel Grimshaw, Marie Quinn, Kathleen Wagstaff, Bianka Pomfret, Norah Nuttall, Pamela Hillier, Maureen Ward, Winifred Mellor, Joan Melia and Kathleen Grundy, all of whom had died between 1995 and 1998.
On January 31, 2000, after six days of deliberation, the jury found Harold Shipman guilty of killing 15 patients by lethal injections of diamorphine, and forging the will of Kathleen Grundy. The trial judge sentenced him to 15 consecutive life sentences and recommended that he never be released. Harold Shipman also received four years for forging the will. Two years later, Home Secretary David Blunkett confirmed the judge's recommendation that Shipman never be released, just months before British government ministers lost their power to set minimum terms for prisoners.
On February 11, 2000, ten days after his conviction, the General Medical Council formally struck Harold Shipman off its register.
Shipman consistently denied his guilt, disputing the scientific evidence against him. He never made any statements about his actions. His defense tried, but failed, to have the count of murder of Mrs Grundy, where a clear motive was alleged, tried separately from the others, where no obvious motive was apparent. His wife Primrose apparently was in denial about his crimes as well.
Although many other cases could have been brought to court, the authorities concluded it would be hard to have a fair trial, in view of the enormous publicity surrounding the original trial. Also, given the sentences from the first trial, a further trial was unnecessary. The Shipman Inquiry concluded Harold Shipman was probably responsible for about 250 deaths. The Shipman Inquiry also suggested that he liked to use drugs recreationally.
Despite the prosecutions of Dr John Bodkin Adams in 1957, Dr Leonard Arthur in 1981, and Dr Thomas Lodwig in 1990 (among others), Harold Shipman is the only doctor in British legal history to be found guilty of killing patients.
According to historian Pamela Cullen, Adams had also been a serial killer—potentially killing up to 165 of his patients between 1946 and 1956—and it is estimated he may have killed over 450, but as he "was found not guilty, there was no impetus to examine the flaws in the system until the Harold Shipman case. Had these issues been addressed earlier, it might have been more difficult for Shipman to commit his crimes." H. G. Kinnell, writing in the British Medical Journal, also speculates that Adams "possibly provided the role model for Shipman".
The Death of Harold Shipman
Harold Shipman committed suicide by hanging in his cell at Wakefield Prison at 06:20 on January 13, 2004, on the eve of his 58th birthday, and was pronounced dead at 08:10. A Prison Service statement indicated that Shipman had hanged himself from the window bars of his cell using bed sheets. Some British tabloids expressed joy at his suicide and encouraged other serial killers to follow his example; The Sun ran a celebratory front page headline, "Ship Ship hooray!"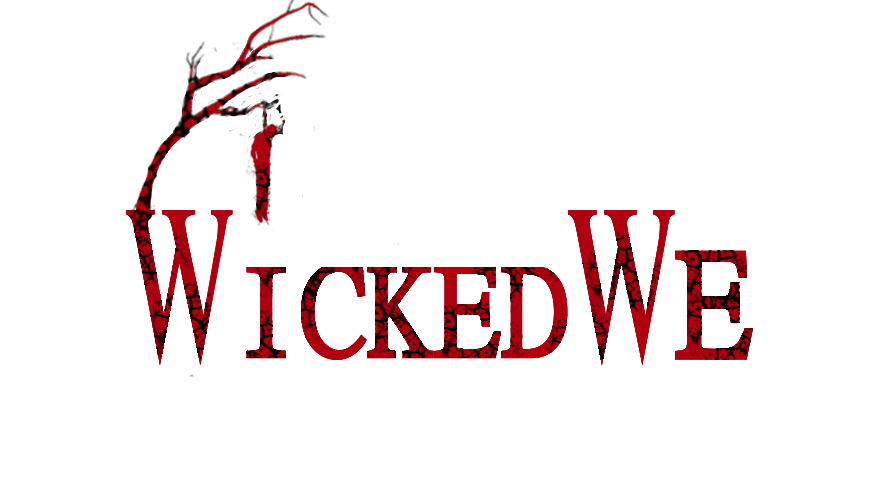 source: murderpedia | wikipedia
This site contains affiliate links. We may, at no cost to you, receive a commission for purchases made through these links