Peter Manuel | Serial Killer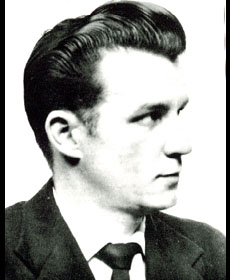 Peter Manuel
Born: 03-13-1927
---
The Beast of Birkenshaw
Scottish-American Serial Killer
Crime Spree: 1956-1958
Death: 07-11-1958
---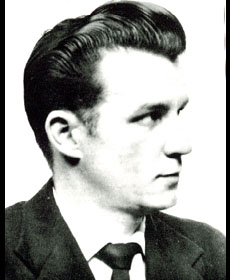 Peter Manuel was a U.S.-born British serial killer who committed his crimes in Scotland. He was the second to last person to be hanged in Barlinnie prison and the third last to be hanged in Scotland.
The Early Life of Peter Manuel
Peter Manuel was born in New York to Scottish parents. He and his family moved to Coventry, England in 1932. Considered a juvenile delinquent throughout childhood, Manuel's first jail term was at age 16 for sexual assault. He served further sentences for rape before moving to Glasgow, Scotland in 1953.
The Beast of Birkenshawhe
Although Peter Manuel confessed while in custody to killing eighteen people, he was tried for the murders of only eight people in 1958. One of the cases against him was thrown out of court. Another had been committed in England and was attributed to him following his death.
Anne Kneilands
On January 2nd, 1956, Anne Kneilands, then 17, was stalked onto an East Kilbride golf course. There she was brutally raped and bludgeoned to death with a length of iron. Although Peter Manuel was questioned by police about the murder, and would later confess to it, he escaped arrest when his father gave him an alibi. He was charged with this murder in 1958, but the case against him would be dropped due to a lack of evidence.
Marion Watt, Vivienne Watt, and Margaret Brown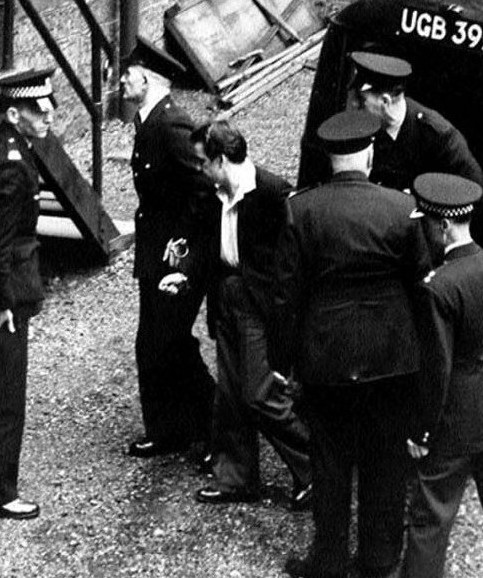 Marion (45), her daughter Vivienne (16), and her sister Margaret (41), were shot to death in their home in Burnside, Glasgow, on September 17th, 1956.
Peter Manuel was out on bail for a burglary at a nearby colliery at the time of the murders and was suspected by officers in charge of the manhunt for the Watts' killer. Peter again evaded capture following the arrest of Marion's husband, William. Although released two months later, he was assumed guilty of the murders until 1958, when the Smart family were gunned down in their home just a few miles away.
Sydney Dunn
Peter Manuel shot and killed his fifth victim, 36 year old, taxi driver Sydney Dunn on December 8th 1957. His body was found on moorlands in Northumbria soon after. Manuel had returned to Lanarkshire and some question remained as to whether Peter had actually murdered Dunn. It wasn't until after he was hung that Peter was in fact found tied to this crime via a button that had been found in Dunn's taxi that matched to one of Peter's jackets.
Isabelle Cooke
Cooke, age 17, disappeared after leaving her home to go to a dance at Uddingston Grammar School on December 28th 1957. Peter Manuel stalked her. He raped her and then strangled her. He buried her body in a nearby field, that he would later lead officers to. As with Dunn's murder, just twenty days earlier, Cooke's disappearance was not initially connected to Peter.
The Smarts
The Smarts , Peter, age 45, Doris, age 42 and Michael, age 10, were shot to death in their Uddingston home on January 1st 1958. Peter Manuel then stayed in their household for nearly a week, eating leftovers from a Hogmanay meal and even feeding the family cat. Peter then stole some brand-new banknotes that Peter Smart had been keeping for a holiday. He left in the family car, ditching it shortly after just a few mikes away.
Ironically, Peter gave a lift, in this stolen car, to a police officer investigating the disappearance of Isabelle Cooke. During this short ride,Peter told the officer that he felt the police weren't looking in the right places for the girl. It was only following the Smarts' murders that police realized a serial killer was on the loose, leading to the exoneration of William Watt.
The Arrest, Trial and Execution of Peter Manuel
On January 13th 1958, Peter Manuel was arrested when the new banknotes he stole from the Smarts' home aroused the suspicion of a local bartender. The police traced the notes to Peter Smart and arrested Peter Manuel. He would ultimately be charged with seven murders.
At his trial at Glasgow High Court, Peter Manuel conducted his own defense. He was however unsuccessful in convincing the judge of his insanity. Peter was found guilty in May,1958 of all seven murders, although many connected with the case believe Peter Manual killed up to 15 people. He was hanged at Barlinnie prison in Glasgow on July 11, 1958.
Contrary to what is sometimes believed, Peter Manuel was not the last criminal to be executed in Scotland, but the third-last. Anthony Miller followed Manuel on to the Barlinnie gallows in December 1960, while Henry John Burnett suffered a similar fate at Craiginches Prison, Aberdeen in August 1963.
Peter Manuel
In 2009, a BBC program Inside the Mind of a Psychopath argued that the authorities colluded to ensure Peter Manuel was hanged, despite the fact that he was a known psychopath.
Scottish actor Brian Cox based his portrayal of Hannibal Lecter in Manhunter on Peter Manuel.
source: murderpedia | wikipedia