Christopher Wilder | Serial Killer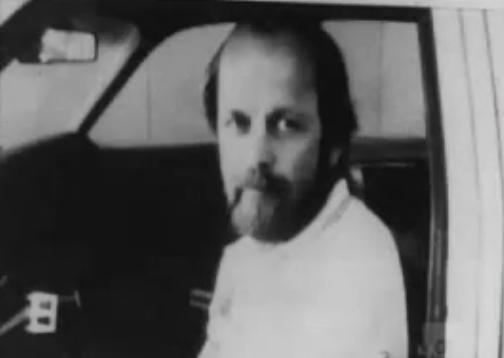 Christopher Wilder
Born: 03-13-1945
---
The Beauty Queen Killer
Australian Serial Killer
Crime Spree: 1963 -1984
Dead: 04-13-1984
---
Christopher Bernard Wilder, also known as the Beauty Queen Killer, was an Australian serial killer who abducted and raped at least twelve young women and girls, torturing some, and killing at least eight of them, during a six-week, cross-country crime spree in the United States in early 1984.
Born March 13, 1945, Christopher Wilder was the product of an international marriage, between an American naval officer and his Australian wife. A sickly child from the beginning, Wilder was given last rites as an infant. Two years later, he nearly drowned in a swimming pool; at age three, he suffered convulsions while riding with his parents in the family car, and had to be resuscitated.
By his teens, the boy had problems of a different sort. At seventeen, in Sydney, Christopher Wilder and a group of friends were charged with gang-raping a girl on the beach. He pleaded guilty to carnal knowledge and received one year's probation, with a provision for mandatory counseling. The program included group therapy and electroshock treatments, but it seemed to have little effect.
Wilder married at age twenty-three, but the union lasted only a few days. His bride complained of sexual abuse, and finally left him after finding panties (not her own) and photographs of naked women in a briefcase Wilder carried in his car. In November 1969, he used nude photographs to extort sex from an Australian student nurse; she complained to the police, but charges were ultimately dropped when she refused to testify in court.
Christopher Wilder
Australia was growing too hot for Wilder, so he moved to the United States. Settling in southern Florida, he prospered in the fields of construction and electrical contracting, earning (or borrowing) enough money to finance fast cars and a luxurious bachelor pad, complete with hot tub and a private photo studio. The good life visibly agreed with Christopher Wilder, but it did not fill his other hidden needs.
In March 1971, at Pompano Beach, Christopher Wilder was picked up on a charge of soliciting women to pose for nude photos. He entered a plea of guilty to disturbing the peace and escaped with a small fine. Six years later, in October 1977, he coerced a female high school student into oral sex, threatening to beat her if she refused. He was jailed a second time. Wilder admitted the crime to his therapist, but confidential interviews are inadmissible in court and he was later acquitted.
On June 21, 1980, Wilder lured a teenage girl into his car with promises of a modeling job, then drove her to a rural area where she was raped. A guilty plea to charges of attempted sexual battery earned him five years probation, with further therapy ordered by the court. Following his last arrest in Florida, the self-made man complained of suffering from blackouts.
Return To Australia
Visiting his parents in Australia, Christopher Wilder was accused of kidnapping two 15-year-old girls from a beach in New South Wales on December 28,1982, forcing them to pose for pornographic snapshots. Traced through the license number of his rented car, Wilder was arrested on December 29, charged with kidnapping and indecent assault. His family posted $350,000 bail, and Wilder was permitted to return to the United States, his trial scheduled for May 7, 1983. Legal delays postponed the case, but Christopher Wilder was scheduled to appear in court for a hearing on April 3,1984.
He never made it.
article continued below
WickedWe Recommends:
Christopher Wilder
Christopher Wilder: The True Story of The Beauty Queen Killer is the true story of an Australian Murderer who roamed America killing at will.
From the middle of the 1960s until 1984, Wilder sexually assaulted countless women and murdered at least nine in Australia and the United States. The beauty queen killer was not only a true psychopath, but also a hunter as he carefully chose attractive girls and young women to victimize. But Wilder was no creepy looking killer; he was an attractive, articulate man who used a camera and offers of a modelling career to get his unsuspecting, naïve victims to remote locations where he would then rape, torture, and ultimately kill them.
The Beauty Queen Killer is an intriguing look at an American serial killer who had it all: looks, money, and beautiful women. But as this captivating true crime story will reveal, nothing was ever enough for the beauty queen killer as he killed his way across the United States in order to satisfy his sadistic lust. (Amazon)
On February 6, Rosario Gonzalez, 20 years old, disappeared from her job at the Miami Grand Prix. Christopher Wilder was driving as a contestant that day and witnesses recall her leaving with a man who fit Wilder's description. Her body has never been found.
On March 4, 23-year-old Elizabeth Kenyon vanished after work from the school where she taught in Coral Gables. She was seen that afternoon, with Christopher Wilder, at a local gas station, and his name was found in her address book.
Kenyon's parents remembered her speaking of Wilder as "a real gentleman," unlike the various photographers who asked if she would model in the nude. As in the February case, no trace of Kenyon has been found. Christopher Wilder celebrated his thirty-ninth birthday on March 13th, treating himself to the peculiar gift of a 1973 Chrysler.
Three days later, the Miami Herald reported that a Boynton Beach race driver was wanted for questioning in the disappearance of two local women. Christopher Wilder was not named in the story, but he got the point. Missing his scheduled therapy on March 17th, he met with his business partner the following night, "I am not going to jail," he vowed, tearfully. "I'm not going to do it." Packing his car, Wilder dropped off his dogs at a kennel and drove out of town, headed north.
Indian Harbor lies two hours north of Boynton Beach. On March 19, Terry Ferguson, 21, disappeared from a local shopping mall where witnesses remembered seeing Christopher Wilder. Her body was recovered four days later, from a Polk County canal.
On March 20th, Christopher Wilder abducted a university co-ed from a shopping mall in Tallahassee, driving her across the state line to Bainbridge, Georgia. There, in a cheap motel, she was raped repeatedly and tortured with electric shocks, her eyelids smeared with super glue. Wilder fled after his captive managed to lock herself in the bathroom, screaming and pounding on the walls to draw attention from the other guests.
The killer touched down next in Beaumont Texas. Terry Walden, 24, informed her husband on March 21st that a bearded man had approached her between classes at the local university, soliciting her for a modeling job. She thanked him and declined the offer, but the conversation struck a chord of memory when Terry disappeared March 23rd. Her body, torn by multiple stab wounds, was recovered from a canal three days later.
Torture and Death
On March 25, 21-year-old Suzanne Logan disappeared from a shopping mall in Oklahoma City. Her body was found the next day, floating in Milford Reservoir, near Manhattan, Kansas. Raped and stabbed, the victim had apparently been tortured prior to death.
Sheryl Bonaventura was the next to die, abducted from a shopping mall in Grand Junction, Colorado, on March 29. Another shopper placed Christopher Wilder in the mall, soliciting women for modeling jobs. He was seen with Sheryl at a nearby restaurant that afternoon. She joined the missing list as Wilder worked his way across the country, killing where he paused along the way.
On April 1th, 17-year-old Michelle Korfman vanished from a fashion show at the Meadows Mall, in Las Vegas, Nevada. Snapshots taken at the time show Christopher Wilder smiling from the sidelines, watching as the teenage girls parade before him in their miniskirts.
At last, it was enough. Linked with three murders, one kidnapping, and four disappearances, Christopher Wilder was described by FBI spokesmen as "a significant danger." His name was added to the Bureau's "Ten Most Wanted" list on April 3rd, 1984.
The following day, he abducted 16-year-old Tina Marie Risico in Torrance, California, raping her that night and through successive evenings as they stayed in various motels, working their way eastward. Subjected to threats and abuse, living continually in the shadow of death, Risico agreed to help Christopher Wilder find other victims as he continued his long flight to nowhere.
On April 10, Dawnette Wilt was lured away from a shopping mall in Merrillville, Indiana, raped and tortured through the course of that day and the next. Wilder tried to murder her on April 12th, stabbing Dawnette and leaving her for dead outside Rochester, New York, but she managed to survive and staggered to the nearest highway, where a passing motorist discovered her and drove her to a hospital.
Wilder's final victim was Beth Dodge, abducted near Victor, New York, on April 12th and shot to death in a nearby gravel pit. Following the murder, Christopher Wilder drove his teenage captive to Boston's Logan Airport, purchasing a one-way ticket to Los Angeles and seeing her off at the gate.
Wilder's sudden attack of compassion remains unexplained, but he wasted no time in searching out another victim. On April 13th, he brandished his gun at a woman near Beverly, Massachusetts, but she fled on foot, unharmed. Continuing his aimless hunt, the killer stopped for gas that afternoon in Colebrook, New Hampshire, unaware that he had reached the end of his run.
Christopher Wilder
Passing by the service station, state troopers Wayne Fortier and Leo Jellison recognized Wilder's car from FBI descriptions. Approaching the vehicle, they called out to Wilder and saw him break for the car, diving inside as he went for his pistol. Jellison leaped on the fugitive's back, struggling for the .357 magnum, and two shots rang out. The first passed through Christopher Wilder and pierced Jellison's chest, lodging in his liver. The second snuffed out Wilder's life, resulting in what a coroner termed "cardiac obliteration." Wilder's violent death, ironically, did not resolve the tangled case.
Sheryl Bonaventura's body was recovered in Utah, on May 3rd, the victim of a point-blank gunshot wound. Michelle Korfman was found in the Angeles National Forest on May 11th, but another month would pass before she was identified, her family's fears confirmed. No trace has yet been found of Wilder's early victims in Miami.
With his death, Christopher Wilder was inevitably linked with other unsolved crimes. A pair of girls, aged ten and twelve, identified his mug shot as the likeness of a man who snatched them from a park in Boynton Beach, in June of 1983, and forced them to fellate him in the nearby woods. His name was likewise linked with other deaths and disappearances across two decades, in Australia and America.
The Body Count Rises
In 1965, Marianne Schmidt and Christine Sharrock accompanied a young man matching Wilder's description into the beachfront dunes near Sydney. Strangled, raped and stabbed, their bodies were discovered in a shallow grave, but no one has been charged to date.
In 1981, teenagers Mary Hare and Mary Optiz were abducted from a mall in Lee County, Florida. Hare was later found, stabbed to death, while Optiz remains among the missing. During 1982, the skeletal remains of unidentified women were unearthed on two separate occasions near property owned by Christopher Wilder, in Loxahatchee; one victim had been dead for several years, the other for a period of months.
And the list goes on. Tammi Leppert, teenage model, kidnapped from her job at a convenience store on Merritt Island, July 6th, 1983. Melody Gay, 19, abducted on the graveyard shift of an all-night store in Collier County, Florida, on March 7th, 1984, her body pulled from a rural canal three days later. Colleen Osborne, 15, missing from the bedroom of her home in Daytona Beach, March 15th, 1984. Christopher Wilder was seen in Daytona that day, propositioning "models."
The Twist
There was a final, ghoulish twist to Wilder's story, Following an autopsy on April 13th, 1984, Dr. Robert Christie, the New Hampshire pathologist in charge of Wilder's case, received a phone call from a man claiming to represent Harvard University. Wilder's brain was wanted for study, the caller explained, in order to determine whether defect or disease had sparked his killing spree. Dr. Christie agreed to deliver the brain on receipt of a written request from Harvard. Two weeks later he was still waiting, and spokesmen for the university's medical school denied making any such request.
Christopher Wilder was cremated in Florida, leaving a personal estate worth almost $2 million. Along with the eight known victims he killed during February to April 1984, he has been linked to the murders and disappearances of many other women, including some whose remains were found around Florida in areas he was known to frequent.
Australia's unsolved Wanda Beach Murders have also been linked to Christopher Wilder.
Oddly enough, Christopher Wilder had, in his possession, like many other serial killers, at the time of his death, a copy of the book The Collector. Strange tale and definitely a must read!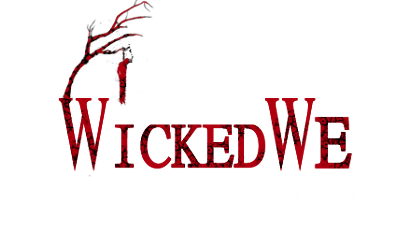 source: murderpedia | wikipedia | allthatsinteresting | criminalminds.fandom | history
This site contains affiliate links. We may, at no cost to you, receive a commission for purchases made through these links