Serhiy Tkach | Serial Killer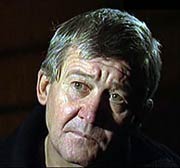 Serhiy Tkach
Born: 11-15-1952
---
The Negrophilic Ex Cop
Russian Serial Killer
Crime Spree: 1980 – 2005
Death: 11-04-2018
---
2007 – Prosecutors claim a former forensic expert, Sergey Tkach, has confessed to killing 40 people, but 60 other deaths are unsolved.
It's alleged that Serhiy Tkach went on a murder spree for the past 25 years, mainly targeting girls and young women.
He is said to have looked for his victims near the roads and railways to make detectives think that the killer came from another city. He reportedly left no clues and used the tracks to escape.
Serhiy Tkach was arrested two years ago at home after allegedly strangling his friend's daughter.
He says he was finally caught when other children from the village recognized him at the funeral as the man who'd been seen with the girl before she died.
When police arrived at his door, he surrendered and said that he had been waiting for them all these years.
"He told us that he was a military officer and that he was in Afghanistan, he even showed us his wounds. Other neighbours say that he was a very smart man, very quiet. No one could have thought that he was the man police were looking for," said Viktoria Kozachukhno, Sergey Tkach's neighbor.
Serhiy Tkach
Tkach married three times and has four children. His co-workers and friends say he never treated or spoke about women badly.
Meanwhile, detectives believe there was a sexual motive behind the attacks.
"Twenty or 25 years on he still remembers how tall the girls were, and where he hunted them down. I think that he's even proud of it. Usually such people shut down but he is savoring every part of the story in front of a camera," commented Viktor Olkhovsky, police colonel.
But the accused man says he only did it to mock the incompetence of his former police colleagues.
Police say Serhiy Tkach has pleaded guilty to numerous crimes but refused to apologize for any of them. Psychologists have found him fit to stand trial.
And it is not only the families of the victims who are anxiously waiting for a verdict.
Up to ten men have been previously convicted for crimes, that Serhiy Tkach now claims to have committed.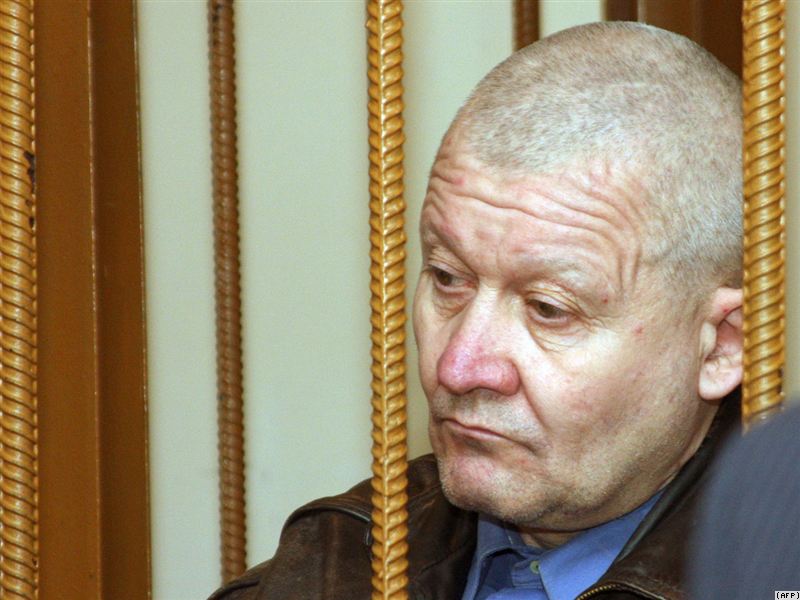 Serhiy Tkach
News reports of the final day of the trial said Serhiy Tkach, who said during testimony that he had murdered up to 80 or even 100 people, was impassive when the sentence was read out. But he vowed to appeal.
"No one has been able to determine the motives for his actions," judge Serhiy Voloshko said after the verdict, in comments reported by Ukrainian dailies.
"He first said he wanted revenge on women as his wives had mistreated him. The explanation then became simple sexual pleasure. The fact is, we simply do not know what prompted him to commit these crimes."
Tkach had worked for the police in Siberia and used his professional skills to confuse investigators, often making his escape along rail lines treated with tar to throw tracking dogs off the scent.
After moving to Ukraine, he took on various jobs in coal mines and industrial plants and was married four times. He acknowledged in testimony that the murders, dating from 1980, had been "animal-like", but offered no explanation.
News reports said at least six men were serving time for murders subsequently proven to have been committed by Tkach, captured by police in 2005.
One man was reported to have committed suicide in detention while another, denied early release during an eight-year sentence, has since become destitute and homeless.
Ukraine removed the death penalty from its laws in the years following independence from Soviet rule, a requirement for membership of the Council of Europe human rights body.
Serhiy Tkach was given life in prison on December 23, 2008
source: murderpedia
This site contains affiliate links. We may, at no cost to you, receive a commission for purchases made through these links