Paul Jaworski | Ohio Gangster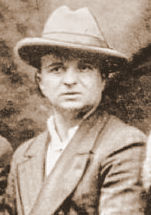 Paul Jaworski
Born: 1900
---
Highway Robbery
Polish-American Gangster
Crime Spree: 03-11-1922 – 01-29-1929
Executed by Electric Chair in Pennsylvania 01-29-1929
---
Paul Jaworski was a Polish-American gangster born in Poland. He immigrated to the United States in 1905. Although born to Catholic parents, when offered the services of a chaplain before his execution, Jaworski said:
"I preached atheism since the day I quit singing in the choir. A man is yellow if he spends his life believing in nothing and then comes crawling to the church because he is afraid his death is near."
Paul Jaworski
Paul Jaworski grew up the son of a steel worker and sang in a Butler church choir. But he would soon after become known as the criminal leader of Pittsburg's "Flathead" gang.
The Capture of Paul Jaworski
On September 13, 1928, Paul Jaworski and Frank "Whitey" Kraft were drinking coffee in a Cleveland, Ohio restaurant. His old Butler church choir director, who just happened to be in Cleveland too, recognized him and quickly got word to the authorities. He also warned them that Jaworski was trigger happy and would probably open fire on them.
Officers entered the restaurant and, as warned, the minute Paul Jaworski realized what was happening, he opened fire. Two officers went down. The pair of gangsters ran out the back with bullets flying. Kraft escaped from site while Jaworski holed up in a house on Chambers Avenue. The place was quickly surrounded. Paul was driven from the house by tear gas and was shot several times in the head and shoulder.
Things did not look good for Paul as he lay bleeding out from the gun shot wounds he'd just received. But Jaworski was a tough guy. In 1924, while robbing a bar in Sharpsburg, a borough in Allegheny County, Pennsylvania, he'd also taken a few rounds. Things had looked pretty grim for him then as well. But he'd survived and, after being released on bail, Paul Jaworski quietly disappeared from Pennsylvania.
From The Beginning
Paul Jaworski's real name to fame began on March 11, 1922. He and his Flathead gang pulled off what became known as the boldest heist of the city of Pittsburg when they robbed a paymaster of over ten thousand dollars in the business district.
Later that same year, just a few days before Christmas, the Flathead gang struck again. This time they stole a payroll near Carnegie, another borough in Allegheny County, Pennsylvania. During the robbery, Paul killed one of the guards before escaping with more than twenty thousand dollars.
On December 24, 1925, Paul Jaworski's gang committed yet another payroll robbery with Paul again committing a murder in the process.
---
article continued below
article continued below
---
The First Armored Car Robbery
On March 11, 1927, the Flathead gang stole over $104,000 from an armored vehicle on Bethel Road, 7 miles outside of Pittsburgh, Pennsylvania without a shot being fired. Earlier in March, about 500 pounds of black powder was stolen from a mining company south of Pittsburgh. A few days later, the Flathead gang placed a makeshift landmine under the roadbed and laid in wait for the brinks truck that would soon pass on its way to Coverdale, Pennsylvania for the Pittsburgh Terminal Coal Company. The explosion tossed the heavy truck into the air and it crashed to the ground on it's side, breaking apart. The gang easily made off with the loot. It went down in history as the first ever armored car robbery.
The gang was also known for the payroll robbery of The Detroit News business offices in 1928.
The Escape
Paul Jaworski was convicted of the armored car robbery, among other things, and was being held in the Allegheny County jail. His brother Sam, who was also a member of his gang, wasn't happy about that and so, in August, he went the jail to visit his brother. As he approached the bars that separated the two brothers, Sam produced two hand guns that he easily slipped through the bars to Paul. Together they then fired on the guards. Both men went to floor. Sam released Paul from his cell and they ran from the building to a waiting get away car and once again Paul disappeared from sight. He headed for Cleveland, Ohio.
Dying On The Porch
After being finger by his old choir director and shot in the head and shoulder, Paul Jaworski laying dying on the porch of the house he'd been driven from with tear gas. He was rushed to the hospital and, once again, escaped death. He was returned to Pennsylvania. He was tried, convicted and sentenced to death in Rockview State Correctional Facility's electric chair on January 2, 1929.
Shorty before his execution, Paul Jaworski sent his friends a postcard with his future address – 45 Hellsfire Road, 6/14 miles from Hell.
Paul Jawrski was put to death on January 21, 1929. His unclaimed body was buried the next day in the cemetery on the prison grounds.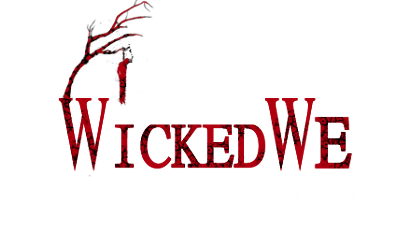 source: murderpedia | wikipedia | Steve Mellon | state-killings-in-the-steel-city.org | Utube | findagrave
This site contains affiliate links. We may, at no cost to you, receive a commission for purchases made through these links