Zachary Davis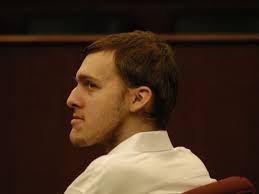 A Hendersonville teen, Zachary Davis, convicted in April of first-degree murder in the 2012 bludgeoning death of his mother will spend at least 71 years in prison.
Zachary Davis, 17, received an automatic life sentence for first-degree murder following a four-day trial in April. On Friday, June 5, Sumner County Judge Dee David Gay sentenced the teen to 20 years each for the additional charges of attempted first-degree murder and aggravated arson for also setting his house on fire while his older brother slept.
The range for each charge was 15 to 25 years. Gay ordered that those sentences be served concurrently, or at the same time. However, the judge ruled that those sentences should be served consecutive, or after, the life sentence. In Tennessee, a life sentence is 60 years with eligibility for parole after 51 years.
Davis' case garnered national attention when television show personality Dr. Phil McGraw aired a jailhouse interview with the teen on May 22. In that interview, conducted two months before his trial, Zachary Davis detailed killing his mother, Melanie Davis, with a sledgehammer. When asked why he struck her nearly 20 times, he said, in his usual flat, monotone voice, that he "wanted to make sure she was dead."
Zachary Davis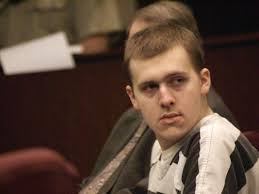 Davis' exaggerated head nods and laughing at inappropriate times were "common behaviors for disorders ranging from severe anxiety to schizophrenia," said McGraw.
"When I look in your eyes, I don't see evil, I see lost," he said.
But the judge, who watched the Dr. Phil interview in court on Friday, had a different take on Davis' mental state.
Although several mental health experts who testified during the teen's trial and competency hearing disagreed on a diagnosis, they did agree that he wasn't legally insane, in that he knew right from wrong, Gay said.
Gay directed most of his comments to Zachary Davis himself, who sat still and showed little emotion.
"The thing that bothers me is that you have shown no regrets, no remorse, in murdering your own mother at age 15," the judge said.
Gay said the evidence during trial showed the teen, who played violent video games and had recently read the Stephen King novel "Misery," was focused on death.
Zachary Davis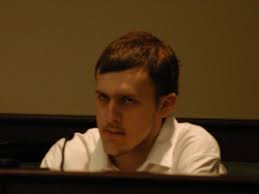 Other evidence, according to the judge, included two phone apps the teen had – one having to do with serial killers and the other listing torture devices; a notebook with such quotes as "you can't spell laughter without slaughter;" and his statement to police that "I didn't feel anything when I killed her."
"You became evil, Mr. Davis; you went to the dark side. It's that plain and simple."
After the trial in April, Gay said he would request that the teen be remanded to the Louis DeBerry Special Needs Facility in Nashville.