Volker Eckert | | German Serial Killer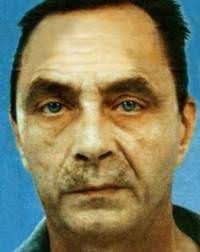 Volker Eckert
Born: 07-01-1959
---
Truck Driving Serial Killer
German Serial Killer
Crime Spree: 1974 – 2006
Death: 07-02-2007
---
Police forces across Europe worked their way through mounds of unsolved murder files after a German truck driver was arrested for the murders of at least five women in two countries.
Lorry driver Volker Eckert was arrested in Cologne on a Spanish warrant after an alleged six-year killing spree across the continent.
An international police task force had been set up to search for victims after police reported they had found a macabre collection of Polaroid photos of murdered women in the man's truck. Locks of hair and items of clothing taken as "trophies" from victims were also allegedly discovered.
Volker Eckert Confesses
German police said Volker Eckert, 47, had, at first, admitted to killing a Bulgarian woman. "He had also admitted to four further murders of prostitutes in Spain and France. Police added that they would be studying Mr. Eckert's possible involvement in three more recent murder cases in his home town of Hof, in Bavaria.
Spanish police identified Mr. Eckert as a suspect after his tanker truck was filmed leaving the spot in north-eastern Spain where the corpse of the murdered Bulgarian woman, a roadside prostitute, was found earlier in the month.
"He is a professional truck driver who works on international routes," Spanish police said. Mr. Eckert was arrested when he reported for work at a haulage company near Cologne on Friday. Investigators were trying to work out which routes around the continent he had taken over the past six years.
The Pictures
The photographs allegedly found in Volker Eckert's truck featured both Ms. Petrova's corpse, which was found abandoned beside a football pitch outside the north-eastern Spanish town of Hostalrich, and that of another victim killed in Spain.
The second victim was an unidentified woman whose tattooed and naked corpse also appeared in north-eastern Spain, near the town of Sant Sadurni, in March. The body of the woman, thought to be a prostitute from eastern or central Europe, had been dumped near a busy trunk road.
German police said the murders that Mr. Eckert had admitted to stretched back at least to 1999. He had allegedly started taking photographs of victims in 2003.
Police were also investigating the murders of two Thai prostitutes and a Romanian woman in Hof, a town of just 48,000 people, in the past eight months.
Retracing Volker Eckert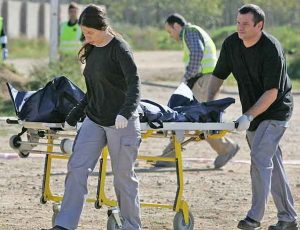 La Vanguardia reported that a satellite tracking system used by the haulage company he worked for allowed police to retrace Mr. Eckert's movements.
They allegedly placed him at the scene of Ms. Petrova's killing. Another prostitute working on the same stretch of road in Spain had reported seeing Ms. Petrova climb into a truck cab on the day she disappeared.
She had refused to go with them because the truck driver had said he wanted to tie them up before having sex.
On November 17, 2006, Eckert was arrested in Cologne, Germany. The police found tufts of hair and pictures of his victims subjected to various tortures in Eckert's truck and in his house.
After the arrest, Volker Eckert said: "I am so crazy that I am alleviated for the arrest".
On July 2, 2007, Volker Eckert was found dead in his cell in Germany. He committed suicide. After his death, the police found proof that Eckert has killed nine women in Germany, France, Spain and Italy. Furthermore there are strong indications that he'd also murdered another four women.
In December 2007 the German police has closed the file.
Source: murderpedia | ranker.com | en.wikipedia.org | theguardian.com

This site contains affiliate links. We may, at no cost to you, receive a commission for purchases made through these links