Glen Rogers | Serial Killer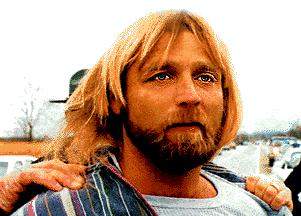 Glen Edward Rogers
Born: 07-15-1962
---
Casanova Killer
American Serial Killer
Crime Spree: 1993–November 9, 1995
Incarcerated at the Union Correctional Institution, Florida
---
Glen Rogers – The Casanova Killer
A charming, handsome and volatile individual, Glen Rogers was the focus of an all-points national manhunt after a cross-country rampage that left at least four women dead in four separate states.
The consummate ladies man, Glen liked to pick up blond and redheaded women in bars and ask them for a ride home. Then he would try to spend the night with them. All those charmed by his redneck good looks are now stretched out in the morgue.
The killings came usually as a drunken afterthought. Glen Rogers is an example of a spree killer who, unlike serial killers, does not have cooling off periods between kills. His killings were the consequence of impromptu bursts of rage.
The Murders
Glen Rogers first victim is believed to be a former house mate whose corpse was found in January 1993 under a pile of furniture in an abandoned house owned by the Rogers family. His next known kill was a woman he met at a bar in Van Nuys, California. On September, 1995, she was found raped and strangled inside her burning pickup truck. The third victim, another barfly, was found stabbed to death in her bathtub in Jackson, Mississippi on November 3rd. Yet another woman's body was found in a bathtub in Tampa, Florida on November 5th. Glen Rogers last victim was found stabbed to death in her bedroom on November 11th in Bossier City, Louisiana.
Glen Rogers, a construction worker, grew up in Hamilton where he had frequent run-ins with the law. Once he poked a lit blowtorch through the peephole of his front door when police came in response to a domestic violence call. Authorities believe that he might be linked to as many as twelve deaths.
In California, Glen Rogers is a suspect in four unsolved killings in Ontario and Port Hueneme. Two days before his arrest he told his sister that he was responsible for more than 70 deaths. Later he recanted the number and said he was merely joking. According to authorities Glen was being cooperative during a six-hour interview after his arrest on November 13th.
Glen Rogers and Tina Marie Cribbs
On May 7, 1997 Glen was convicted of murder in a Tampa court for killing a woman he had met in a bar. The jury took eight hours to find him guilty of the murder of Tina Marie Cribbs and the next day, just three hours to recommend the death penalty. After the Tampa trial, Rogers faces three more trials in separate states.
Glen Rogers and the victim met at a bar where Ms. Cribbs was waiting for her mother, Mrs. Mary Dicke. Mrs. Dicke was late, and Ms. Cribbs left a beer at the bar and asked friends to tell her mother she would be back shortly. She drove Rogers to a motel in Tampa and the two went inside and had sex. In a fit of rage the ex-carnival worker stabbed Ms. Cribbs twice, twisting the knife as he pulled it out from eight- and nine-inch wounds in her chest and buttocks before leaving her to a slow, agonizing death in a motel bathtub.
During the seven-day trial the defense maintained that Glen Rogers wasn't the murderer. Furthermore, Hamilton, Ohio Police Sgt. Tom Kilgore testified that Rogers had worked for the department as a paid undercover narcotics informant, making hundreds of cases over the years without ever breaking his cover. In his closing argument, defense attorney Nick Sinardi said the state rushed to judgment. "Glen Rogers is a thief, not a murderer."
A thief, it seems, with a nasty habit of leaving a trail of dead bodies in his wake.
Glen Rogers Sentenced To Death
On July 11, 1997, Glen was sentenced to Florida's temperamental "Old Sparky" for the stabbing death of Tina Marie Cribbs. Glen's brother Claude, a real estate agent from Palm Springs, California, said after the sentencing: "If you watch my brother — he's been sitting watching a movie. I don't think reality has set in." Glen, through his lawyer, is still claiming he is innocent.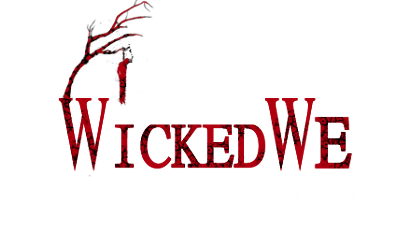 source: murderpedia | Mayhem.net
This site contains affiliate links. We may, at no cost to you, receive a commission for purchases made through these links