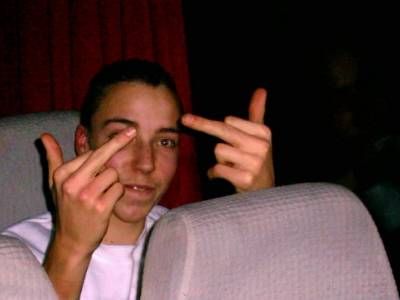 Tristan Van Der Vlis
---
Netherland Shopping Mall Shooting
Mass Murderer
Crime Spree: April 9, 2011
On April 9th in 2011, six people were killed by a gunman (Tristan Van Der Vlis) who entered the Ridderhof mall in Alphen aan den Rijn, Netherlands, a town approximately 21 miles south-west of Amsterdam.
Using a rifle, the 24-year-old shot several people and then killed himself, reportedly with a different firearm. There were seven deaths, including the killer, and 17 wounded, making it the deadliest incident in the Netherlands since the 2009 attack on the Dutch Royal Family.
The Shooting
Tristan Van Der Vlis, wearing a bulletproof vest and armed with a semi-automatic Smith & Wesson M&P15-22, a pistol and a revolver, made his way through the parking area of the Ridderhof Mall. He got out of his black Mercedes-Benz and immediately shot an innocent, and unsuspecting. person walking from the mall. Tristan then entered the busy mall and fired more than 100 rounds, killing five people and injuring another 17 more. He then took out a second pistol, put the barrel to his head and pulled the trigger.
Many shoppers in the center panicked before it was evacuated and cordoned off. Later that day one of the injured victims succumbed to injuries, raising the total number of deceased to seven. The gunman had left a note in his car stating that explosives had been left in three malls in the city. Those malls were immediately evacuated.
Children were among the victims, but they suffered only mild injuries.
Among the dead however were three males, aged 80, 49 and 42, and three females, aged 91, 68 and 45.
Tristan Van Der Vlis
The shooter was 25-year-old Tristan Van Der Vlis, who lived in an apartment complex in Alphen aan den Rijn with his parents. He had lived in Alphen since his childhood. According to the police, he had had an obsession with guns since his childhood. He was a member of a shooting association and possessed three firearms.
He previously had a history of psychological and psychiatric problems, including paranoid schizophrenia; in 2006 he spent 10 days in a closed institution after attempting suicide. He tried to attempt suicide at least twice in 2008.
The Copycat Threats
Shortly after the shooting, police arrested a 17-year-old boy who threatened to carry out another mass shooting. The teenager from Rotterdam allegedly posted on Twitter:
Haha Iraq is also coming to the Netherlands. This man in Alphen already has 6 kills on his name. I'm going to outdo him.
After a backlash, the boy deleted the post and claimed it was a joke. Since then, four other people were arrested for making similar threats on Twitter.
source: murderpedia | wikipedia
This site contains affiliate links. We may, at no cost to you, receive a commission for purchases made through these links