Joseph Vacher | Serial Killer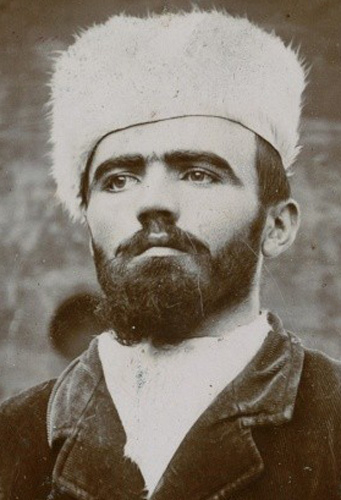 Joseph Vacher
Born: 11-16-1869
---
The French Ripper
French Serial Killer
Crime Spree: 1894–1897
Death: 12-31-1898
---
Joseph Vacher was a French serial killer, sometimes known as "The French Ripper" due to comparisons to the more famous Jack the Ripper murderer of London, England in 1888. His scarred face, accordion, and plain, white, hand-made rabbit-fur hat became his trademark appearance.
The Life of Joseph Vacher
The son of an illiterate farmer, young Joseph Vacher was sent to a very strict Catholic school, where he was taught to obey and to fear God. In 1893, while in military conscription, he fell in love with a young maidservant, Louise, who was not at all attracted to him. When his time in the army was over, he tried to woo her and propose to her for the last time before returning home, but she was bored by him and mocked him. In a rage, he shot her four times (she was badly injured, but survived) and then tried to commit suicide. Shooting himself twice in the head accomplished nothing more than paralyzing one side of his face (one of the bullets remained forever lodged in his skull) and putting him in a mental institution in Dole, Jura. Medical treatment did nothing for him, but the doctors released him as "completely cured" one year later. Shortly after his release, at the age of 25, he began his murder spree.
During a three-year period beginning in 1894, Joseph Vacher murdered and mutilated at least 11 people (one woman, five teenage girls, and five teenage boys). Many of them were shepherds watching their flocks in isolated fields. The victims were stabbed repeatedly, often disemboweled, raped, and sodomized. Vacher was a drifter, travelling from town to town, from Normandy to Provence, staying mainly in the southeast of France, and surviving by begging or working on farms as a day laborer.
In 1897, Joseph Vacher tried to assault a woman in a field in Ardèche. She fought back and her screams soon alerted her husband and son, both of whom came rushing to her aid. The men overpowered Vacher and took him to the police. The authorities had little evidence that Vacher was responsible for the rash of murders, but Joseph Vacher soon confessed to everything.
Insanity Plea of Joseph Vacher
Joseph Vacher claimed he was insane because a of a quack cure given to him as a child, when a rabid dog bit him (in fact he was not bitten at all, just licked), then changed his mind and said that he was sent there by God, just like Joan of Arc, in order to make people think and understand the real virtues of faith.
He was however judged sane by the Cour d'Assises of Ain (the départment where he murdered two youngsters) and sentenced to death on October 28, 1898. Vacher was executed by guillotine two months later, at dawn on December 31, 1898. He refused to walk towards the scaffold and had to be dragged by the executioners.
source: murderpedia | wikipedia
This site contains affiliate links. We may, at no cost to you, receive a commission for purchases made through these links