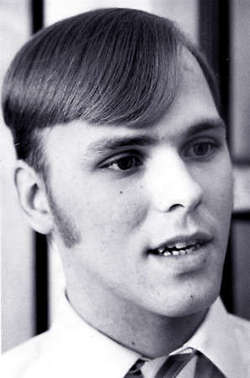 Steven Timothy Judy
Born: 05 -24 -1956
---
Better Put Me To Death
American Murderer
Crime Spree: April 28, 1979
Executed by Electric Chair in Indiana: 03-09-1981
On April 28, 1979, Terry Lee Chasteen was driving her three young children to a baby-sitter's house before reporting to work in the produce department at a Marsh grocery store. While driving on Interstate 465 early that morning, Terry Lee noticed the driver of a construction truck motioning toward her car. She pulled over. Steven Timothy Judy, likewise took to the side of the road. He told her it looked as if a rear tire on the car was loose. He offered to tighten it and she got a lug wrench out of the trunk for him.
Steven Timothy Judy
They each returned to their own vehicles. But Terry got back out of her car and approached Judy again, saying something was wrong with the emergency brake. Steven Timothy Judy walked to the front of the car and opened the hood. But, instead of fixing anything, he removed a coil wire from the engine so the car would now not start at all.
Steven offered Terry Chasteen, 23, and her kids a ride. So 5-year-old Misty, 4-year-old Mark and nearly 3-year-old Steven crawled into the truck. Within an hour, Terry Chasteen was raped and dead. And her children were drowned. All four were killed that morning by 24-year-old Steven Timothy Judy.
Four Bodies Were Discovered
Hunters discovered Terry Chasteen's body in White Lick Creek, near State Road 67 and Mooresville in Morgan County.
A police search of the creek led to the discovery of the bodies of 3 small children, aged 2, 4 and 5. Terry Chasteen was found naked, with her hands and feet bound with strips of material torn from her own clothing, and her head covered with her slacks. She had been gagged and strangled with other strips of cloth.
The evidence established that Terry Chasteen had been raped and that she died of strangulation, while the children died of asphyxia due to drowning.
At trial, Steven Timothy Judy presented an insanity defense and testified at length concerning his commission of the rape and murders.
Steven Timothy Judy
Steven Timothy Judy stated that he was driving on Interstate 465 in Marion County when he passed Terry Chasteen's car. He testified that he motioned for her to pull over to the shoulder of the road, indicating that something was wrong with the rear of her car. The two vehicles pulled to the shoulder and stopped, and Judy purported to assist the victims.
In the process, he removed the coil wire, thereby rendering Terry Chasteen's car inoperable. When her car would not start, Steven Judy offered her and the children a ride, and she accepted. Judy then drove the victims to the location of the killings and pulled his truck off the road.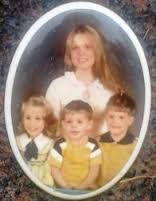 He testified that he directed them on foot toward the creek and that he sent the children down the path ahead of Terry and himself. Steven testified that he then raped Terry Chasteen and bound her hands and feet and gagged her. When Terry cried out, the children ran back up the path to them. Judy stated that the children stood around him and yelled. At that point, he strangled Terry Chasteen and threw her body into the creek.
Judy testified that he then threw each of the children as far as he could into the water. He stated that he remembered seeing one of the children standing in the creek.
Judy returned to his truck after attempting to eradicate his footprints. He then drove away from the scene. Judy's version of the events very substantially corroborated the evidence presented by the State.
The Beginning
On the surface, Steven Timothy Judy seemed harmless enough. He could be personable and charming. He liked children and they liked him. His foster parents supported him. And yet he was capable of evil.
When Steven Judy was 13, he posed as a Boy Scout and forced his way into a woman's home in Indianapolis. He raped her then stabbed her with a pocket knife until the blade broke. He used a hatchet to fracture her skull and cut off a finger on her left hand as she tried to block his blows. For that brutal attack, he spent 6 months at a center for delinquent juveniles. From there, he was admitted to Central State Hospital and diagnosed as a sexual psychopath.
He stayed there from October 1970 until January 1973, when he was released to the custody of foster parents Bob and Mary Carr. The Carr's, who had several young children at the time, said they didn't know the violent details of Judy's past. They bailed him out of jail after an armed robbery arrest a week before he killed Terry Chasteen and her children.
Steven Timothy Judy Admitted The Killings
Harris argued that his client, Steven Timothy Judy was not guilty because he was insane. The state had to prove he was not. Prosecutors Gray and Oliver worried. "A guy kills three little kids and a mother? You worry the jury will think, 'Only a crazy person could do that,' " Gray said. "That was our fear." And if the jury had found Steven Timothy Judy NOT guilty, by reason of insanity, he would have been sent to a mental hospital until he was deemed cured, then released. At the time, Indiana did not give jurors the option of guilty but mentally ill.
But the jurors all agreed that Steven Timothy Judy knew what he was doing and knew that it was wrong. He was not crazy. He was guilty.
The Death Penalty Phase
At the death phase of the trial, Steven Timothy Judy ordered his attorneys not to present any evidence of mitigating circumstances. Judy stated to the jury in open court at the sentencing hearing that he would advise them to give him the death sentence, because he had no doubt that he would kill again if he had an opportunity, and some of the people he might kill in the future might be members of the jury. He also directed a similar comment to the trial judge. (insanity defense)
article continued below
WickedWe Recommends:
Burn, Judy, Burn is the true story of suspected serial killer Steven Timothy Judy.
The morning of April 28, 1979 started out like most, with 21 year old Terry Lee Chasteen on her way to drop off her three young children at a baby-sitter's before going on to work at a nearby grocery store.
Like their mother, Misty Zollars (age 5), Steven Chasteen (age 4) and Mark Chasteen (age 2) had no clue they would never make their destinations. This morning or any other after that.
When a man in a construction truck signaled Terry Lee to pull her car over to the side of the road, pointing as though something might be wrong with her vehichle, she did. But rather than aide the young woman in distress, this sinister creature began what would become known as the worst crime Morgan County, Indiana, had ever known.
The Coffee Break
Jury foreman John Sappington, a retired postal clerk, will never forget the day he voted to sentence Judy to death. "He looked at me, and he said, 'I know where you live, and I know you have a daughter.' He threatened all of us, and the judge too, if we didn't give him the death penalty." The 12 jurors didn't hesitate. When the nine men and three women got into the jury room to deliberate a sentence, Sappington asked whether they wanted to discuss the options or take an immediate vote. They wanted to vote. They all wanted Judy to die for his crimes. "I said, 'Let's sit here for a while, so it doesn't look so bad.' We had some coffee, and then called for the bailiff."
And Steven Timothy Judy, unlike most killers, let Judge Jeffrey Boles know he wanted to die. "I honestly want you to give me the death penalty because one day I may get out," he said to Boles. "If you don't want another death hanging over your head, I think that's the only thing you can do."
All Appeals Waived
In many ways, Steven Judy's refusal to allow appeals on his behalf to stop the death penalty made it easier to support and carry out, just as his threats to jurors and others in the case had made the penalty of death inevitable.
Steven Timothy Judy was executed by the electric chair on March 9, 1981.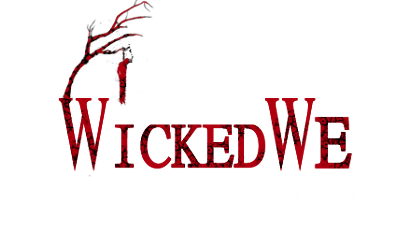 source: wikipedia | murderpedia | findagrave.com | morbidology.com | historicalcrimedetective
This site contains affiliate links. We may, at no cost to you, receive a commission for purchases made through these links