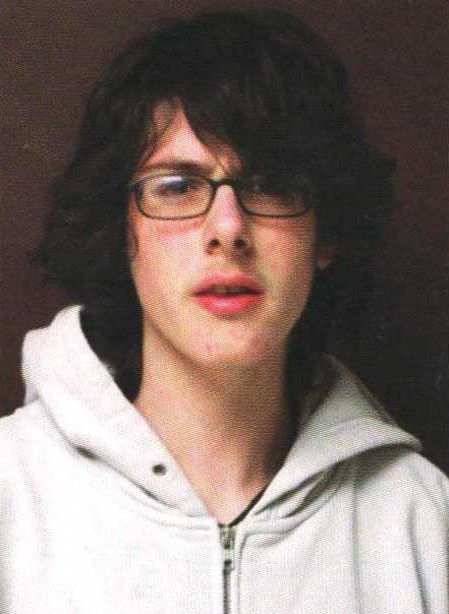 Westroads Mall Shooting
He was a ticking time bomb by the age of four. By six, he was on medication for sever depression. By 14, after threatening to kill his grandmother, he was sent to the first mental health facility. By 19, now estranged from his family, Robert Hawkins was ready to explode. And that is exactly what he did.
The Westroads Mall Massacre, in 2007, was the deadliest shooting spree in Nebraska since 1958.  Eight people died and four were wounded. Robert A. Hawkins then killed himself. And he was only 19 years old.
_________________________________________
Robert Hawkins
Before heading to the mall to carry out his intended murder-suicide mission, Robert wrote a note to his family, a note to his friends and his last will and testament.
"I just want to take a few pieces of shit with me… just think tho, I'm gonna be fuckin  famous", he wrote in the note to his mother.
An hour before the rampage, Hawkins' mother gave the Sarpy County Sheriff's Department Robert's suicide note but that action came just a bit too late. Her son Robert was already well into his plan.
Surveillance footage showed that Hawkins, unarmed at first, entered the south entrance of the Von Maur Department Store at about 1:36 p.m.. After walking just a short distance into the store, it was obvious that he was scoping out the area. Suddenly, he turned around and left.
Robert Hawkins returned however, just six minutes later, through the same entrance. With certain confidence, he now proceeded directly to the elevator at his immediate right, this time armed with a semi-automatic rifle he'd stolen from his stepfather's house, along with two 30-round magazines taped together, concealed in a sweatshirt. He took the elevator to the top floor.
The Westroads Mall Shooting
At approximately 1:43 p.m. Robert Hawkins stepped out of the elevator on the third floor and opened fire. He killed eight people and wounded four others over the course of six minutes, before committing suicide by shooting himself up under the chin near the customer service desk.
He fired more than 30 rounds, striking 12 people. Six were killed instantly, one died before reaching the hospital, and another died 45 minutes after reaching the ER.
Omaha Police arrived at Westroads Mall about six minutes after receiving the first 911 call. Audio tapes and transcripts of the 911 calls, along with images captured by mall security surveillance cameras, were released by the police on December 7, 2007. In one 911 call, gunshots can be heard.
An autopsy of Robert Hawkins showed that he had a small amount Valium in his system but no trace of any other drug was found.
No real reason was given other than the words of his suicide notes that said "he couldn't take his meaningless existence anymore."
_______________________________________________________________________
pic credit – Murderpedia