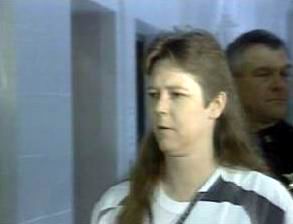 Robert and Paula Sims gave birth to three children, but only one survived. A son born in early 1988 thrived, while their two infant daughters tragically disappeared.
In June of 1986, while Paula watched television, a masked gunman entered her home, made her lie on the floor, and fled with her 13-day-old daughter Loralei Marie. Her remains were found by authorities in a wooded ravine behind their rural Brighton, Jersey County home.
The pathologist reported hand(s) placed over Loralei's nose and mouth suffocated her. The investigation placed suspicion on the parents but there was insufficient evidence to charge them.
The Sims moved from Jersey County to Madison County. The inquiry into Loralei's death became a cold crime.
Paula Sims
 April 29, 1989, Paula reported that while taking out the garbage, a masked gunman ordered her into the house, before knocking her unconscious. When she awoke her 6-week-old daughter, Heather Lee, was gone. Initially the incident was treated as a kidnapping but Paula had no injuries, and the crime scene did not validate her report.
To obfuscate the time of death Paula kept Heather in the freezer, before dumping her in the garbage. Several days after the abduction was reported Heather's remains were found in a park trash receptacle. The garbage bag holding Heather's body was manufactured within seconds of and by the same machine as the bags found in the Sims' home.
The State removed their son, Randall, from the home.
Robert and Paula were suspects but the State wanted more evidence about their involvement.
Defense attorney Donald Groshong represented both of them.
A grand jury indicted Paula on first-degree murder, obstructing justice, and concealing a homicide.
The State intended to seek capital punishment.
Paula Sims
Groshong discussed an insanity plea with Paula, but it contradicted her claim of innocence. Paula Sims had no history of depression. Without documentation of postpartum-depression, innocence was a better defense. She insisted she was telling the truth during her trial and Groshong claims he believed her.
Paula maintained her innocence to the courts as she recounted the abductions of Loralei and Heather at her trial.
On February 2, 1990, after deliberating for two days, jurors found Paula guilty of two counts of first-degree murder, two counts of obstructing justice, and one count of concealing homicide.
Before sentencing, Paula confided in Groshong that she killed both infants.
During the sentencing phase a jury deadlock, and the trial judge spared Paula's life by sentencing her to life imprisonment without parole.
Madison County prosecutor, Donald Weber, said jurors were influenced by the evidence that the couple only wanted male children.
Paula Sims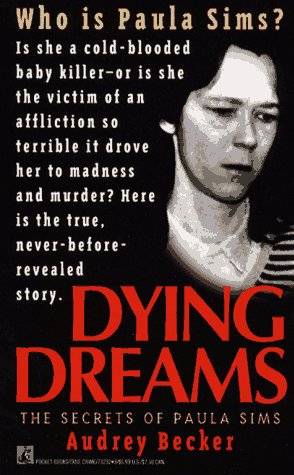 Eventually Paula admitted, without Robert's help, she killed the babies by holding Loralei under water and throwing Heather in the park trash barrel four days before her body was found.
A pathologist claimed Loralei's death was caused by suffocation, not drowning, and Heather's condition was not consistent with Paula's report about the length of time she was in the trash.
The couple eventually divorced.
On August 28, 1994, Paula Sims filed a pro se post-conviction petition alleging Groshong provided ineffective assistance of counsel by dismissing the use of the insanity defense. Paula claimed Groshong was only dedicated to her ex-husband's defense.
She said she suffered from major depression and guilt because her husband did not want Heather and blamed her for having the child. After she announced the murders were the result of postpartum psychosis, she accused Groshong of ignoring the postpartum psychosis insanity defense and requested a new trial to determine if postpartum disorders diminished her capacity to understand the criminality of her conduct.
Paula Sims
An expert on postpartum disorders, Dr. Diane Sanford,claims Paula Sims suffered from a postpartum-based mental illness when she killed Heather.
Paula admitted her guilt and continued to take responsibility for acting alone. But Paula believed contributing marital pressures mitigated her guilt. And that Groshong's loyalty to her husband kept him from persuading the judge for lenience. Groshong explained if he had argued that Robert's behavior drove Paula to infanticide, it would contradict her own claims of innocence.
It was ruled that Groshong's representation did not constitute a conflict.
Robert was not prosecuted. Paula Sims remains behind bars.
credit murderpedia / missingmadeleine.forumotion.ne