Yoselyn Ortega | Child Killer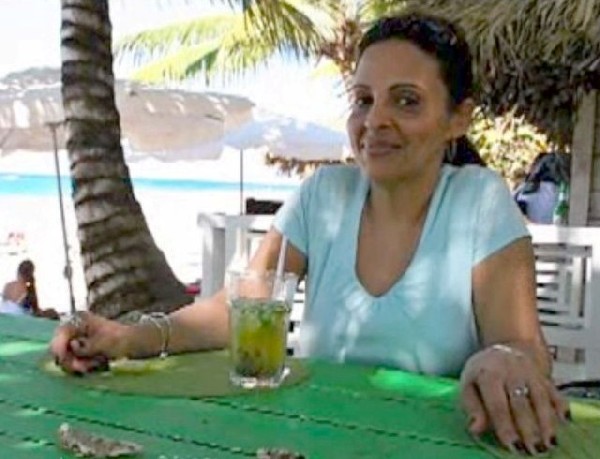 Yoselyn Ortega
---
She Murdered the Babies
Child Killer
Crime Spree: October 25, 2012
Yoselyn Ortega is the nanny charged with killing of two young children, Lucia and Leo Krim, in New York City on October 25, 2012.
The children's mother, Marina Krim, walked into her Upper West Side apartment and saw Ms. Ortega stabbing herself in the throat with the same bloody kitchen knife she had already used on the children, who lay dead in a bathtub.
Yoselyn Ortega, 50 at the time, survived, but was in a medically induced coma in a hospital for a week. On November 3rd, during an interview with detectives from her hospital bed, she said she had resentment toward the family, who she complained were always telling her what to do.
Hours after she was questioned, she was charged with first-degree murder in the killings of Lucia, 6, and her brother, Leo, 2, in the family's apartment shortly before their mother, Marina, returned from a swimming lesson with her other young daughter, Nessie, 3.
Ms. Ortega waived her right to have a lawyer present during questioning, an official said, and acknowledged that she was in the bathroom, although she did not confess to the killings.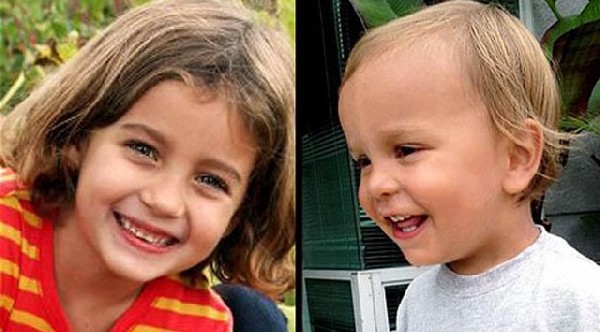 Yoselyn Ortega was indicted on murder charges, according to court records released on Nov. 13. She remained hospitalized at NewYork-Presbyterian/Weill Cornell Medical Center.
On Nov. 28, she pleaded not guilty to murder charges from her hospital bed. Her lawyer, Valerie Leer-Greenberg, entered the plea on Ms. Ortega's behalf.
Ms. Ortega was wearing a neck brace and still had part of the apparatus of a tracheotomy in her throat. She did not speak, though a Spanish interpreter described the proceeding to her. Her lawyer told the judge that she was still too frail to be discharged from the hospital.
Ms. Ortega's hands were handcuffed under a white blanket and her hair pulled under a blue hairnet, according to a pool report by The Associated Press, the only news organization allowed to witness the 10-minute proceeding.
A Gradual Unraveling
Friends said Ms. Ortega had had an up-and-down year, getting and losing an apartment in the Bronx and being forced to move back with her sister on Riverside Drive in Harlem. They said she had changed for the worse, looking harried, gaunt and older in recent months. Some said the once-gregarious woman who greeted people warmly now spoke little and seemed to avoid eye contact. One friend said she had run into financial problems, even though the Krims paid her well.
Relatives and friends said that Ms. Ortega had sought help from a mental health professional.
According to Mr. Kelly, the police commissioner, on the day of the killings, Ms. Krim had left Leo and Lucia with Ms. Ortega while she took her middle child, Nessie, 3, to a swimming lesson. He said that Ms. Krim had planned to meet the others at a dance studio after the swimming lesson.
They never showed up, he said.
Ms. Krim, worried, walked home to the apartment building where the family had lived for the last couple of years. When she arrived home around 5:30 p.m., she found a dark apartment, Mr. Kelly said after a briefing the night of the killings. She went to the lobby and asked the doorman if he had seen the nanny and her children. Told that they had not left the building, she returned to the apartment. She looked around in the quiet rooms. Finally, she turned on the lights in the bathroom — and saw her two children in the bathtub and Ms. Ortega plunging a knife into her own throat. When the police arrived minutes later, Ms. Ortega was unconscious.
Yoselyn Ortega
Commissioner Kelly said that given the horror Ms. Krim had witnessed, it was difficult for her to communicate. Mr. Krim was traveling for business, and was told of the situation hours later, when he arrived in New York. He was met at the airport by the police, who told him what had happened and took him to see his wife at St. Luke's Hospital.
The Krims' neighbors said they had moved to New York from California in the last couple of years. Mr. Krim is an executive at CNBC and had previously worked at Bloomberg and Yahoo.
Ms. Krim had worked in California for a wholesaler of powders made from exotic fruits, like acai berries and pomegranates, according to her LinkedIn profile. A neighbor said that in New York, Ms. Krim largely devoted her time to her children.
Everything Looked Normal
The day of the killings, Charlotte Friedman, who lives on the seventh floor of the Krims' building, said she saw the nanny and the two children in the elevator at about 5 p.m. Everything looked normal, she said: The girl was friendly, as she usually was, and the nanny said nothing.
"I never saw her as a warm nanny," Ms. Friedman said.
A law enforcement official said nothing in Ms. Ortega's background had pointed to anything like what happened."No fighting with the mom, the family, the kids," the official said. "We've got nothing bad other than the fact that she killed two children."
Autopsies showed that said Lucia had died from "multiple stab and incise wounds" — cuts that typically cause rapid bleeding — and her brother of "incise wounds of the neck," according to a spokeswoman for the medical examiner's office.
Hints of Trouble
Ms. Ortega's friend Maria Lajara lived two floors above Ms. Ortega's sister's apartment. Ms. Lajara remembered the day last spring when Ms. Ortega stopped by and asked her to pray that she would find a new apartment where she could live with her teenage son. Soon, Ms. Lajara said, "she knocked on my door, she was so happy. She said, ''I got the apartment! I came to say goodbye.'" The new apartment was in the Bronx, and they kept in touch after she moved.
Ms. Lajara also said Ms. Ortiz had talked about how happy she was with her work life. Ms. Lajara said Ms. Ortiz had told her that she loved her job with the Krims. She told Ms. Lajara that she was paid well and treated well.
"She really loved them, the family," Ms. Lajara said. "She loved the kids, she would take them to the park, and she said the mom was a really good person."
But Ms. Ortega also hinted at financial troubles. Another neighbor said she had been selling jewelry and makeup to make some extra money. Twice she asked Ms. Lajara to pray that a woman who owed her a considerable amount would pay her. Ms. Lajara said Ms. Ortega had given another woman some makeup to peddle, and the woman had not come through with the money. Ms. Ortega said the woman "owed her a lot of money," Ms. Lajhara said.
In the last few weeks, Ms. Ortega moved back to her sister's crowded apartment at 610 Riverside Drive. She had lost the Bronx apartment.
Yoselyn Ortega
The superintendent at the Riverside Drive building, Fernando Mercado, said that she had rented the Bronx apartment from an acquaintance who moved to the Dominican Republic. But the apartment was never in Ms. Ortega's name, and the tenant apparently returned and threw Ms. Ortega out.
Another neighbor, Ruben Rivas, 49, described her as "kind of devastated," and others said she had seemed nervous lately, and tired. Kenia Galo, 25, said she had mentioned it when she saw Ms. Ortega in the elevator of the Riverside Drive building.
In the end, the judge ordered that Yoselyn Ortega be held without bail and undergo a psychiatric evaluation as to her competency to stand trial. Nuts or not, she's been charged with murder!
source: murderpedia |
This site contains affiliate links. We may, at no cost to you, receive a commission for purchases made through these links