Moses Sithole | The ABC Murders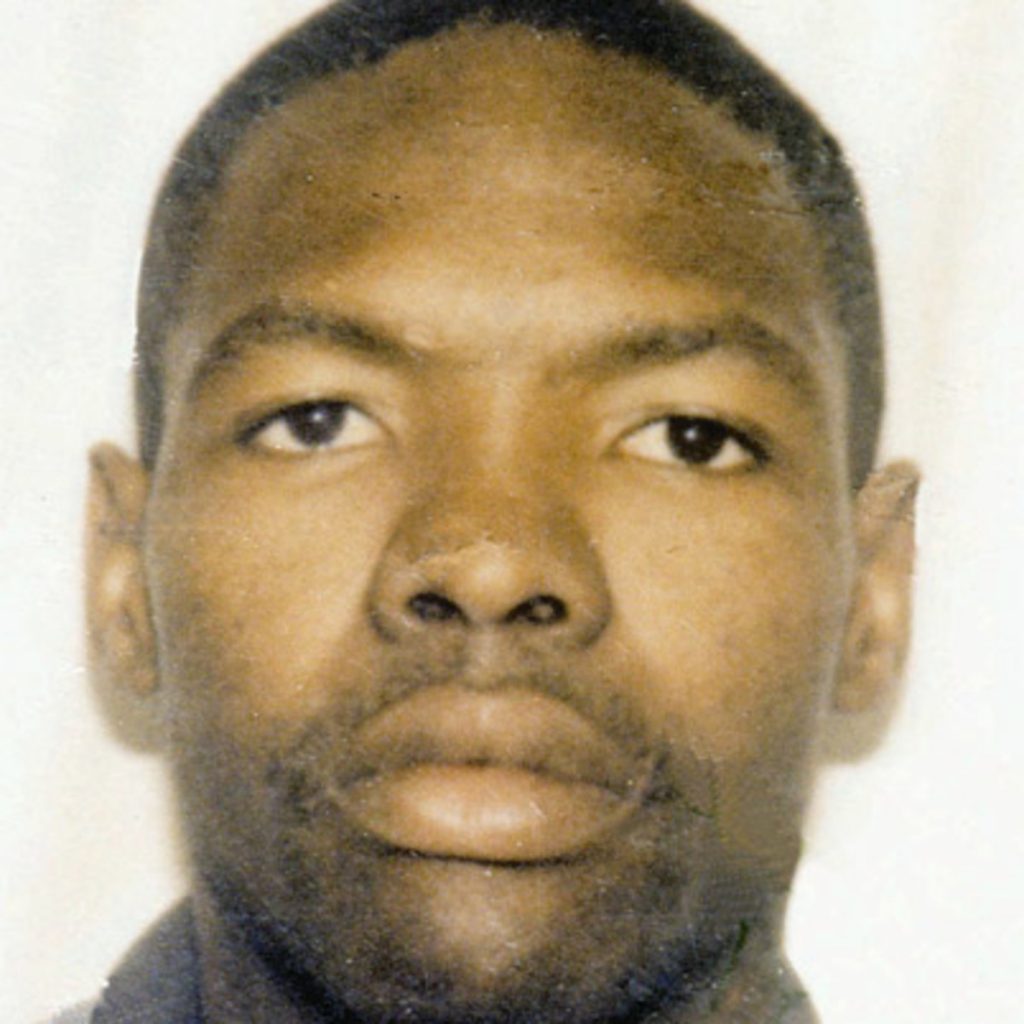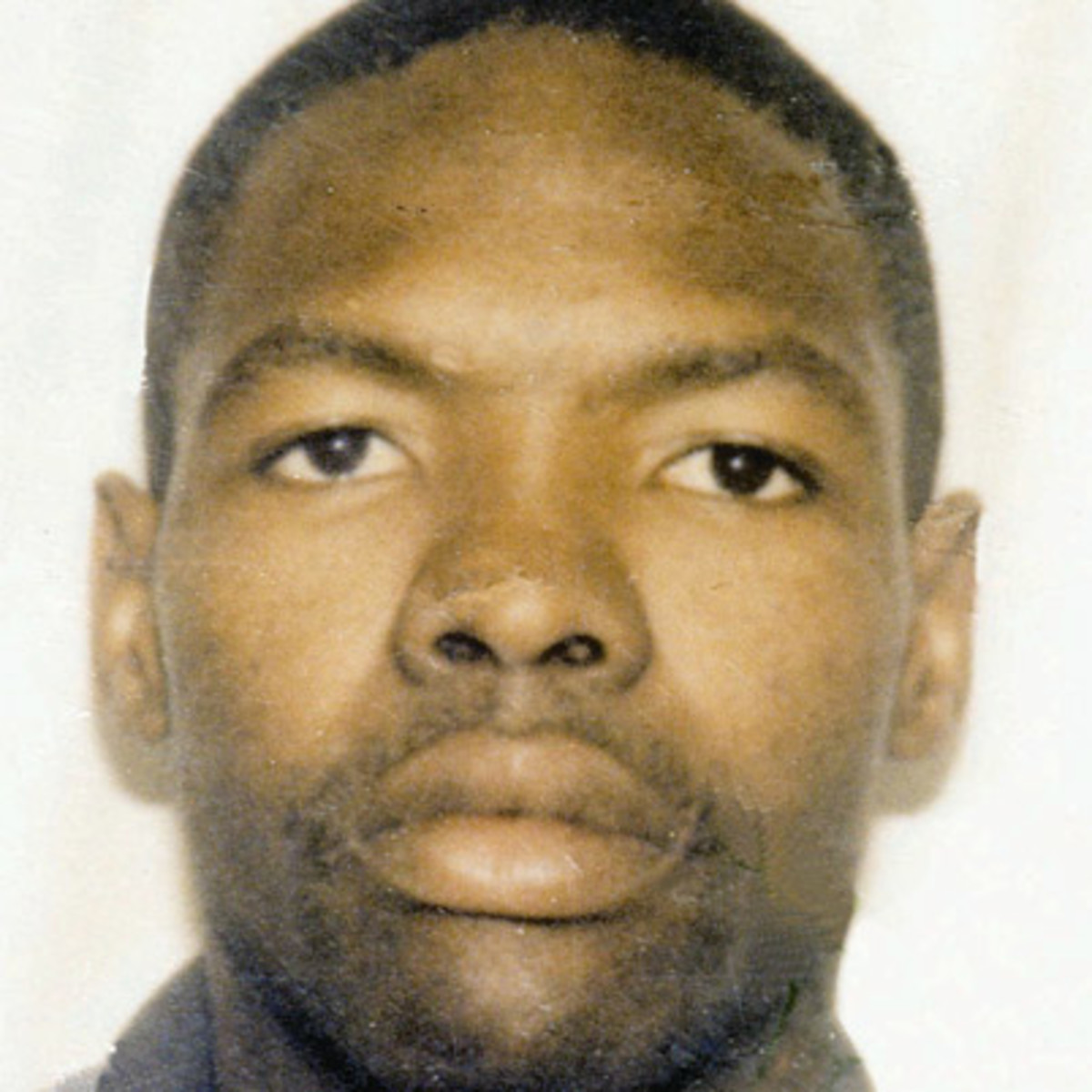 Moses Sithole
Born: 11-17-1964
---
The ABC Killer
A South African Serial Killer
Crime Spree: 1994 – 1995
Death:
---
Moses Sithole is a South African serial killer who committed the "ABC Murders, so named because they began in Atteridgeville, continued in Boksburg and finished in Cleveland, a suburb of Johannesburg.
The Life of Moses Sithole
Moses Sithole was born on November 17, 1964 to Simon & Sophie Sithole, near Boksburg, in what was then the Transvaal Province of apartheid South Africa. He was one of five children, born into extreme poverty.
Moses' father died when he was very young and his mother, who was unable to support the children, abandoned them all at a local police station. They were placed in an orphanage in Kwazulu Natal.
After three years, due to terrible conditions and systematic abuse, Sithole ran away, seeking refuge with his older brother, Patrick. He later moved on finding work in the Johannesburg gold mines.
By his own account, Moses was arrested for rape in his teens and spent seven years in prison. He later blamed his serial murder career, that began in 1994, shortly after his release, on his stay in that prison. He explained his crimes by saying that the women he murdered all reminded him of the women who had falsely accused him of rape those many years before.
To people acquainted with him, Moses Sithole was a handsome, charming and mild-mannered young man. He was managing a shell organization devoted solely to the eradication of child abuse. All of his victims were females interviewing for positions with his charity. Moses would walk the young would be victims into a field stating that he would show them the headquarters of his establishment and eagerly they would follow.
Once deep in to remote fields, he would proceed to beat, rape and murder them. They were generally strangled with their own underwear. He would then write the word "bitch" on their dead bodies before dumping them without further regard.
The Murders
It is not known when Moses Sithole committed his first rape. His first recorded incidence however occurred in September 1987, involving 29-year-old Patricia Khumalo, who also testified at his 1996 trial. Three other known rape victims also came forward he was jailed in Boksburg Prison for the next six years. Moses was released early, in 1993, for good behavior.
Perhaps Sithole learned a lesson from his time in jail, that being that survivors talk. A mistake he was obviously not going to make again. It is not known exactly how soon after his release that he began his rape and killing spree but, in the period between January and April 1995, in Atteridgeville, west of Pretoria, four bodies of young black women, who had been raped and strangled, were discovered. This began a chain of events that unearthed an appalling litany of brutality and death.
When newspapers became aware of the similarities in the modus operandi of the killing of each victim, police were forced to admit that a serial killer might be operating in the area. When the body of the 2-year old son of one of the victims was also discovered, it incited further media coverage but, in a society inured to violence, interest was relatively short-lived within the media.
However, the recovery of a number of bodies within the general vicinity of Pretoria over the next few months, all sharing the same gruesome pattern, of having been raped, tied up and strangled with their own underwear, gave the public pause for thought. On July 17, 1995, a witness saw Moses Sithole acting suspiciously while in the company of a young woman. When he went to investigate, he found her dead body. Unfortunately, the witness had been too far away to be able to identify the killer.
A special investigating team was established within the Pretoria Murder and Robbery Unit, in an effort to establish whether the bodies conformed to a definite pattern, but the method of attack varied to such an extent that it was impossible to state with certainty that one killer was responsible.
As more victims were identified, and the chronology of deaths, rather than the discovery of their bodies, became apparent, there was clear evidence that the killer was evolving his murder technique to extract the greatest pain from his victims, assumedly increasing his own pleasure. His means of approach was also clarified: in a significant number of cases, the victim had been meeting someone who had promised them employment.
On September 16, 1995, a body was discovered at the Van Dyk Mine near Boksburg. Further investigation revealed mass graves; forensic experts recovered ten bodies, in varying degrees of decomposition, over the next 48 hours. Investigators were certain that the Boksburg bodies were linked with the victims at Atteridgeville. Media attention was intense throughout the recovery operation, and even President Nelson Mandela visited the scene of the grisly discoveries.
Public concern increased with the media coverage, and the local authorities sought external help from retired FBI profiler Robert Ressler, who arrived on September 23, 1995. He assisted with the development of a profile of the serial killer, indicating that an intelligent, organized individual with a high sex drive was responsible, operating with a growing sense of confidence, and perhaps with the assistance of a second killer.
On October 3, 1995, Sithole called the Gauteng newspaper saying that his name was "Joseph Magwena" and that he was the serial killer everyone was looking for. He gave them a lengthy interview, in which he claimed responsibility for almost all the murders. He denied any part in the ones committed in Cleveland. He also insisted that he was not responsible for the deaths of two-year-old Sibusiso Ndlangamandla and his mother. He explained he would never hurt a child. He loved children.
He also explained that he hated women because he had been imprisoned after one falsely accused him of rape. To prove that he really was the killer, he finished the interview with some clues about the location of an undiscovered victim. Meanwhile, the police learned that all of the identified victims went missing after being offered a job by a man. They checked a phone number that many had called before their disappearance, which belonged to Moses Sithole's sister. After realizing that Sithole's history matched details given in the interview of "Magwena", it was announced that Sithole was wanted for the murders and his image was released to the press.
Sithole called his brother-in-law and told him that he needed a gun to protect himself. They agreed to meet at a factory where the brother-in-law worked, in Benoni, and the man immediately informed the police afterwards. The police planted an undercover officer, Francis Mulovhedzi, who posed as a new security guard. When Sithole arrived, he asked for his brother-in-law; the other security guards, who were unaware of the operation, told Mulovhedzi to get him. Mulovhedzi refused to leave his post because he didn't want to lose sight of Sithole. Suspicious, Sithole fled and Mulovhedzi chased him into an alleyway.
Mulovhedzi identified himself as a police officer and fired two warning shots, but Sithole attacked him with an ax, wounding his hand. In return, Mulovhedzi shot him in the leg and stomach. Sithole was then arrested and rushed to a hospital, where he was in critical condition for two days. After his recovery, he refused to make a statement until he was visited by a female officer. Moses Sithole then claimed to have committed over ten murders and described several in detail while he masturbated.
In the end, Moses Sithole was formally charged with 38 murders. While in remand, Sithole agreed to give a recorded interview to an inmate under the premise that it would be sold and his part of the benefits would go to his daughter. This time, Sithole admitted to 29 murders and said that he "did not know where the other nine came from".
According to Sithole, he got his main thrill from watching his victims' eyes bulge out when they died. At his trial, however, Sithole declared himself innocent of all charges, and accused the police of forcing him to confess.
On December 4, 1997, Sithole was found guilty of 38 counts of murder, 40 counts of rape and six counts of robbery. He was sentenced to 2,410 years in prison with no possibility of parole for 930 years.
Moses Sithole is currently serving his sentence in the C-Max section of Pretoria Central Prison, the highest security block in all of South Africa.
source: murderpedia | wikipedia | alchetron.com | criminalminds.fandom

This site contains affiliate links. We may, at no cost to you, receive a commission for purchases made through these links