Gary Charles Evans | Serial Killer
Gary Charles Evans
Born: 10-07-1954
---
Killer From New York
American Serial Killer
Crime Spree: 1985–1997
Jumped to his death on 08-14-1998
---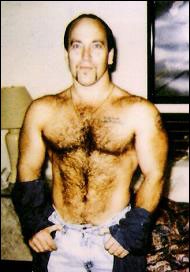 Gary Charles Evans was a confessed serial killer in and around the Capital District of Upstate New York.
His penchant for stealing antiques and his multiple escapes from custody, including one that ended in his death, made him headline news in the area on numerous occasions.
The Early Life of Gary Charles Evans
Gary Evans grew up in Troy, New York, where he was physically and emotionally abused by both parents until they divorced in 1968. His mother attempted suicide on numerous occasions. Likely at his mother's behest, Evans began stealing at a young age. He also reportedly abused and killed neighborhood pets, which is widely considered an early sign of antisocial personality disorder.
His mother eventually married and divorced four times before coming out as a lesbian. She died in February 1983 from exposure after falling down unconscious in the snow outside a bar. Soon after his parents divorced, Evans left home and was often homeless, stealing from local drug dealers to survive. He spent several months in a county jail for breaking into a house in 1970.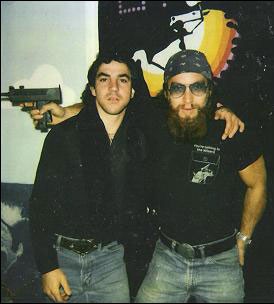 In the mid-1970's, Gary Charles Evans shared an apartment with two old neighborhood friends, Michael Falco and Timothy Rysedorph. He also stepped up his thievery by studying antiques and jewelry. Evans became adept at speaking with antiques dealers and pretending to be a dealer himself, all the while casing for ways that he could break in to the establishments unnoticed, while Falco or Rysedorph assisted.
On one occasion, he was stymied by a shop's alarm system and resorted to tunneling under the outside wall to get in undetected. Evans was convicted of 15 antiques-related felonies during his life.
Early Prison Time and Escape
Gary Charles Evans's lengthy prison record started on January 13, 1977, when he was sentenced for a burglary in Essex County, New York and sent to Clinton Correctional Facility. He was transferred to Great Meadow Correctional Facility and paroled on March 31, 1980, but was quickly back in jail for possession of stolen property while on parole.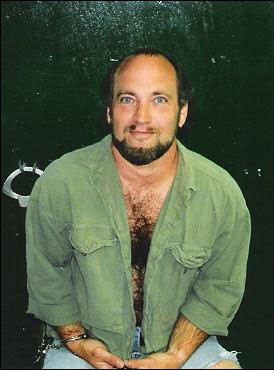 His name first came to public light on June 12, 1980, when he escaped over the wall of the Rensselaer County jail. He fled to the Troy Public Library, where police apprehended him on the outside ledge while onlookers cheered. Evans was treated as an extreme escape risk from then on, and was caught planning escapes on more than one occasion.
With the additional escape conviction, Evans was sentenced on September 11, 1980, to Clinton Correctional and paroled from Attica Correctional Facility on December 29, 1982. He was arrested twice more the following spring and was in county jail until his early release on March 31, 1984.
The Strange Disappearances
Gary Charles Evans immediately resumed his antiques and jewelry scams with his partners. On February 16, 1985, Evans and Falco burglarized a flea market in East Greenbush, New York. About a week later, Falco became the first known associate of Evans to disappear. Evans convinced local criminals and law enforcement that Falco had fled to California.
Only 13 years later would he reveal that he had shot Falco to death, rolled his body in a sleeping bag and disposed of it in a swamp near his sister's home in Lake Worth, Florida. Evans recounted that he thought Falco had stolen merchandise from him and that Falco would report him to the authorities.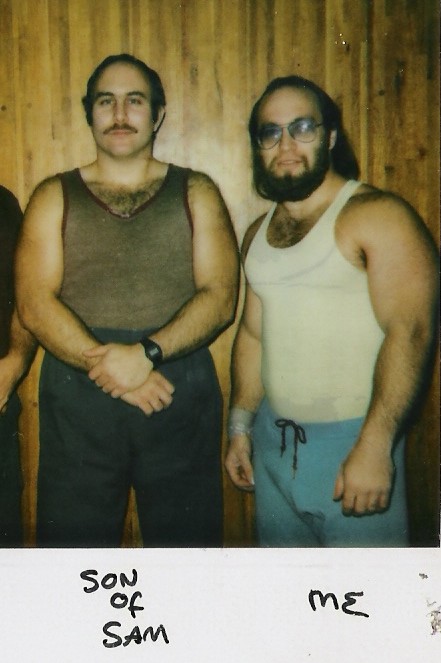 Evans returned from Florida to Troy in April and, on April 21, 1985, stole $12,000 from local drug dealers. That led to a high-speed police pursuit through Cohoes and landed Evans back in custody. He was sentenced to another 2-to-4 years in Sing Sing the following July.
During his time in Sing Sing, Evans became friends with fellow inmate and infamous "Son of Sam" serial killer, David Berkowitz. Gary Charles Evans and Berkowitz lifted weights together and exchanged letters while in solitary confinement. Letters which Evans sent to acquaintances as keepsakes. With police unaware that Falco was dead, let alone that Evans had killed him, Evans was paroled on March 1, 1988.
Yet Another Disappearance
Soon after his release from Sing Sing, Evans started working with another neighborhood thief, Damien Cuomo. Evans and Cuomo targeted a coin and jewelry store owned by 63-year-old Douglas J. Berry in Watertown, New York, several hours drive away from the Capital District. On September 8, Gary Charles Evans and Cuomo broke into Berry's store and, when Berry awoke in the back room, Evans shot him to death.
On December 27, 1989, less than four months after Berry's murder, Cuomo left his apartment with Evans and was never seen alive again. Not until his 1998 confessions did Gary Charles Evans recount that he shot Cuomo to death and buried his body nearby soon after they left Cuomo's apartment. Similar to Falco four years prior, Evans believed Cuomo had been stealing from him and that he would turn him over to police.
Gary Charles Evans convinced Cuomo's girlfriend (and mother of his child) that Damien had abandoned them and fled the area voluntarily. Barely a month later, Evans started a sexual relationship with her. Over the next several years, Evans spent much of his time with Cuomo's girlfriend and daughter, who had no idea that he was responsible for Cuomo's death.
The 1990's and Gary Charles Evans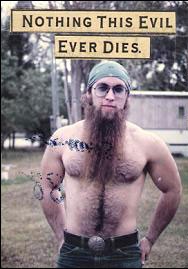 In October 1991, Evans spent two weeks on the roof of a building in Little Falls, New York casing a coin and jewelry shop on the first floor which was owned by Gregory Jouben, 36.
On October 17, 1991, Evans walked into Jouben's shop, asked him to price a piece of merchandise, and then shot him to death. The small community in sparsely populated Herkimer County was outraged by one of the few murders of the year in the area.
In 1993, Evans stole over 800 antiques from a group shop in Quechee, Vermont. Evans used an engine crane to steal a thousand-pound bench out of an Albany cemetery, but he was arrested when his fence became nervous and turned him in. In early 1994, Evans agreed to assist the authorities by obtaining information on Jeffrey Williams, who was implicated in the high-profile murder of his girlfriend, Karolyn Lonczak.
When Williams finally admitted his role, Gary Charles Evans was released on February 12, 1994, with police still unaware that Evans himself had killed at least four people at that point.
The Police Need Help From Gary Charles Evans
Police needed Evans to stay clean before testifying against Williams. Instead, on March 20, 1994, Evans stole a valuable first American edition of the Havell of London printing of John James Audubon's Birds of America out of a library in Woodstock, Vermont.
When Evans tried to sell the book through a prison inmate, he was turned in and wound up in federal prison. (The recovered book sold for over $300,000 at an auction in 2002.) With the shortened sentence he received for returning the book, Evans was released on June 6, 1996.
After his 1996 release, Evans reunited with Rysedorph, and they continued committing burglaries. In January 1997, a shop in Great Barrington, Massachusetts was burglarized of $80,000 in merchandise. The following July, Evans sold antique jewelry in Albany which police later linked to the Great Barrington burglary.
The Manhunt Begins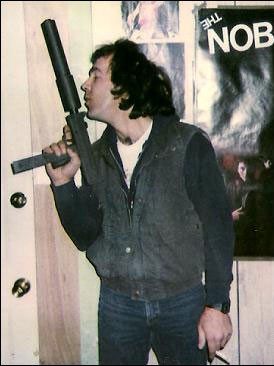 Evans jumped probation on October 3, 1997. Early the following morning, Rysedorph made a phone call to his wife and was never heard from again. That morning, Evans shot Rysedorph to death when he had his back turned and then dismembered him with a chainsaw.
Evans had suspected Rysedorph of stealing from him and also claimed Rysedorph tricked him into thinking Falco had stolen from him 13 years earlier. The timing of Evans jumping probation and Rysedorph's disappearance was too coincidental causing authorities to suspect that Rysedorph was dead and that Evans was involved.
They began a nationwide manhunt that lasted almost eight months. With the aid of Damien Cuomo's girlfriend, they finally caught up with Evans. On May 27, 1998, Evans was arrested without incident near St. Johnsbury, Vermont, near where he was living in a tent as a survivalist.
Gary Charles Evans Confesses
In reality, Evans had committed the perfect murders, with three of his victims un-recovered and two others a fair distance away, with no apparent connection to him. On June 18, 1998, although police had little hope of bringing murder charges, Gary Charles Evans surprised them by confessing to the murders of Falco, Cuomo and Rysedorph.
He aided police in recovering all three bodies, including Falco's in Florida. Later, Evans also admitted to the murders of Berry and Jouben. The local news was abuzz with reports that their most notorious thief and burglar was actually a serial killer.
Evans was indicted on eight counts of murder in Rensselaer County, New York on August 12, 1998, for the deaths of Falco, Cuomo and Rysedorph. Because Rysedorph's murder involved him witnessing Falco's murder and because it occurred after New York reinstated the death penalty in 1995, Evans was eligible to be executed for his crimes. The following day, he was arraigned on another count of murder in Little Falls for Jouben's death.
One Last Escape For Gary Charles Evans
The day after his Little Falls arraignment, Gary Charles Evans was being transported from Rensselaer County to an Albany court. Unbeknownst to authorities, Evans had a handcuff key shoved deep into his sinus cavity and managed to free his hands while in the police van. When they reached the Troy-Menands Bridge, Evans suddenly kicked out the side window of the vehicle, jumped out and started running.
As police cornered him, Gary Charles Evans leaped off the bridge and plunged to his death into the shallows of the Hudson River over 60 feet below.
When authorities retrieved his body, they found the handcuff key up his nose and a razor blade taped to his ankle.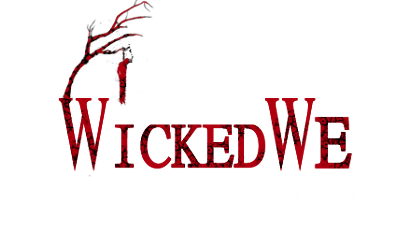 source: murderpedia
This site contains affiliate links. We may, at no cost to you, receive a commission for purchases made through these links