Milton Johnson | Serial Killer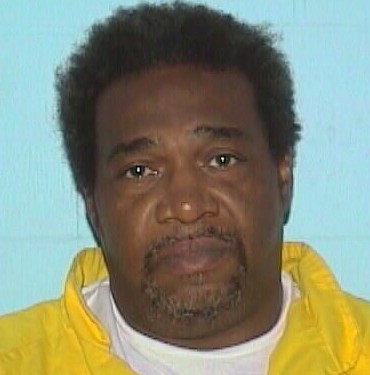 Milton Johnson
Born: 05-15-1950
---
Weekend Killer
American Serial Killer
Crime Spree: June 25–August 25, 1983
Incarcerated at Menard Correctional Center, Illinois
---
An Illinois native, born in 1951, Milton Johnson was convicted at age 19 of raping a Joliet woman, torturing his victim with a cigarette lighter in the process.
The charge of rape carried a sentence of 25 to 35 years in prison, with a consecutive term of five to ten years for burglary. Even with "good time," Milton Johnson should have been confined until April 1986, but authorities saw fit to release him more than three years prematurely, on March 10, 1983. Their generosity would cost at least ten people their lives.
Milton Johnson
For two long months, between June 25 and August 25, 1983, Joliet and surrounding communities were terrorized by a series of random "weekend murders," marked by savage violence. Law enforcement officers were mobilized to sweep Will County in a search for suspects, but the killer managed to elude them, slaughtering his victims with impunity, while residents stocked up on guns and ammunition in their own defense.
The crime spree started with the death of two Will County sisters on Saturday, June 25, 1983. Sisters Zita Blum, 66, and Honora Lahmann, 67, were found shot to death and burned to death in their own home.
A week later, on July 2, 34 year old Kenneth Chancellor and 19 year old Terri Johnson were both shot to death without apparent motive, as the two were parked in a field for some reason near the Will Cook County line. Terri's body was discarded in southwestern Cook County.
Five persons, including two deputy sheriffs, were killed on Saturday, July 16, in Homer Township in what authorities termed a "random wholesale slaughter." The victims were 24 year old George Kiehl, 25 year old Cathleen Norwood, 32 year old Richard Paulin, and the deputies, Denis Foley, 50, and Steven Mayer, 22.
The next evening, July 17, 1983, 18 year old Anthony Hackett, was fatally shot four times as he slept in a car parked along Interstate 55 near Wilmington as he and his girlfriend were heading home from a trip. Milton Johnson raped, bound and gagged the woman and dumped her on a road south of Joliet, leaving her for dead. A passing motorist found her within the hour. She was bleeding out and close to death. She lived however and described her attacker and her boyfriends killer. She would later testify against her assailant in court.
The violence escalated a month later. On Saturday, August 20, four women were shot and stabbed to death in a Joliet pottery shop, their handbags dumped nearby with money still inside. The victims were Marilyn Baers, 45. Barbara Dunbar, 38. Anna Ryan, 75. and Ryan's daughter-in-law, Pamela Ryan, 29. 
Milton Johnson Arrested Again
Once more, police were left without a solid clue in the slayings of proprietor Marilyn Baers, 46, and her three customers, 75-year-old Anna Ryan, 29-year-old Pamela Ryan, and 39-year-old Barbara Dunbar.
On August 21, the killer, or killers, shifted to Park Forest, in Cook County, binding 40-year-old Ralph Dixon and 25-year-old Crystal Knight before slashing their throats in Dixon's apartment, stabbing the woman 20 times. The murder of 82-year-old Anna Johnson broke the pattern, falling on Thursday, August 25, and a suspect was swiftly apprehended in that case, leaving seventeen murders unsolved.
On March 9, 1984, Milton Johnson was arrested while visiting his parole officer, charged with aggravated battery and deviate sexual assault in the rape of Anthony Hackett's fiancee. Officers focused on Johnson after repeated complaints of a black pickup driver harassing Joliet women over the past two weeks, ending when one of the victim's memorized Johnson's license number.
Evidence collected at various murder scenes, including fibers , fingerprints and a sales receipt baring the name of Johnson's step-father, linked Johnson to ten of the Will County murders, including Hackett's, the pottery shop massacre and the carnage of July 16. (The receipt had been found beneath one of the murdered officers.) In addition to those cases, police saw a "strong possibility" of Milton's participation in the July 2 murders of Kenneth and Terri Johnson.
Milton Johnson
Granted a change of venue on grounds of pretrial publicity, the defendant waived his right to trial by jury in the Hackett case. Convicted of all counts in September 1984, Milton Johnson was sentenced to death. Four months later, on January 23, 1986, Johnson was convicted of quadruple murder in the ceramic shop massacre and a second death sentence pronounced five days later. Prosecution in five other slayings was indefinitely deferred.
When Governor George Ryan of Illinois abolished the death penalty in that state, Milton Johnson's death sentence was commuted to life in prison. Milton is now 72 years old (2023) and will spend the rest of his life behind bars.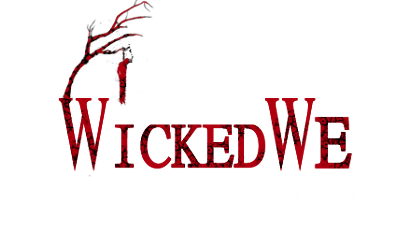 source: murderpedia / Michael Newton
This site contains affiliate links. We may, at no cost to you, receive a commission for purchases made through these links