Chester Turner | Serial Killer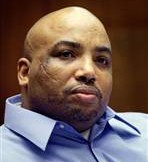 Chester Dwayne Turner
Born: 11- 05 -1966
---
The Southside Slayer
American Serial Killer
Crime Spree: 1987–1998
Death:
The Most Prolific Serial Killer In Los Angels
Police called him the most prolific serial killer in Los Angeles city history, with 13 dead women and two fetuses linked to his DNA. Chester Turner was charged with killing 10 of those women and one fetus, all found within 20 blocks of his various homes and flophouses.
READ MORE ABOUT THE VICTIMS OF CHESTER TURNER HERE
The murder sites create a horrific map of sorts, with Turner's address always close to the mayhem. However, he was such a successful chameleon that the cops spent years looking for entirely different suspects. Police blamed Chester's murders on a composite dubbed the South Side Slayer, possibly with a Caribbean accent, possibly a pockmarked face. Those dozens of murders turned out to be the work of several men, including Chester Turner.
Media barely noticed Chester's killings as most were black women who traded casual sex for drugs, and lived on the fringes of their societies.
Chester Turner
The 1980's were a violent time, with a crack epidemic, a PCP epidemic, and the city still reeling from mass murders and serial killings that began in 1969 when Charles Manson and his followers committed the sensational Tate-LaBianca murders. The "Skid Row Slasher," Vaughn Greenwood, terrorized transients, cutting their throats as they slept. The "Freeway Killer," William Bonin, an unemployed Downey truck driver, was convicted of murdering and raping 14 boys and men in Orange and Los Angeles counties in 1979 and 1980. Then came "Night Stalker" Richard Ramirez, convicted in 1989 of 13 horrific torture-murders.
Beyond those ghastly cases, Southside cops had their hands full when the bodies of victims started to pile up along the Figueroa Corridor, a 30-block-long area known for its prostitution, drugs and desperation.
Yet even against all that background noise, in April 1985, authorities began to suspect that a serial killer was afoot, when the bodies of mostly black prostitutes were found dumped in parks, alleys, along unpaved roadsides and even in a schoolyard.
A Black Man Was Killing Women
Public pressure at first was nearly nonexistent, but the black community demanded action. The Black Coalition Fighting Back Serial Murders was formed in 1986, its organizers citing concerns that "the low-profile media coverage and problems with the investigation are all examples of women's lives not counting and black prostitute women counting least of all."
And the police did pay attention. That January of 1986, the LAPD and Los Angeles County Sheriff's Department created the South Side Slayer Task Force, 49 detectives who logged more than 4,800 tips in just two years and solved dozens of felonies, including two murders.
They had one, clear fact in hand: a black man, or men, was killing people, despite the urban legend that serial killers are white. But in fact, police were dealing with one of the most effective sociopathic killers in L.A. history, operating at a perfect time. Chester Turner moved freely amid the largest crime wave in city history.
Easy Prey
During this time, police considered many suspects, but never the well-known local, Chester DeWayne Turner. Police investigated a Southern California Rapid Transit District supervisor and a teenage boy who claimed to be on a Satanic mission. Their biggest arrest was 31-year-old Louis Craine, an unemployed construction worker from Watts with an IQ of 69 who committed some of the murders ascribed to a South Side Slayer.
Chester Turner
There was nothing in Turner's life to tip off authorities, and he later offered surprisingly garden-variety complaints to detectives: His father was too strict, his stepmother used to hit him, and he wasn't allowed to fight back against his half siblings.
At 17, he dropped out of high school and his life became a series of brushes with the law. In one stabbing incident, he knifed a childhood friend after the teen pulled a weapon on him. He claims that he was jumped by three thugs who sliced his right cheek, leaving a dramatic facial scar. According to police, he began a rocky relationship with a childhood friend named Felicia Collier who lived across the street. With Collier, Chester Turner became a father.
None of it fit the stereotypical profile of a serial rapist and killer.
Chester Turner Begins His Reign Off Terror
Nobody, not the families of victims, not the prosecutors or cops, understands why Chester began his reign of terror. His first murder was of Diane Johnson when Turner was a 20-year-old Domino's Pizza delivery man. Johnson, 21, was found partially nude alongside the 110 freeway in 1987. Then, police believe he strangled Elandra Bunn near 98th and Figueroa streets. Then Annette Ernest, 26, a troubled young mother, was found face down, partially nude, three blocks from where Johnson was discovered. All three women had been sexually assaulted.
Growing More Vicious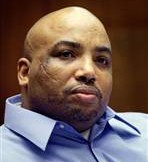 The South Side Slayer Task Force was disbanded in 1988, its detectives having grown frustrated with lack of clues. Then, in early 1989, Anita Fishman, 31, disappeared, and two weeks later a group of elementary-school boys discovered her badly decomposed body behind a mattress in an alley.
Chester was growing more vicious, but still no obvious pattern emerging to lead police to him. He was in fact busily training to be a manager at the local Domino's. But, in late 1991, the very first inkling of Turner's sexual deviance surfaced. He was arrested for lewd conduct, masturbating in front of a crossing guard. He was released in the fall of 1992, but within hours he was again arrested for indecent exposure. He was released from custody the same night.
Close To Chester Turner's House
Three weeks later, the body of Tammie Christmas was found next to a portable classroom at Barrett Elementary School on West 98th Street. Then, Debra Williams' body was found on a stairwell at the school on November 16. One month later, on December 16, 1992, the body of Mary Edwards was discovered near a rundown hotel adjacent to the school. All these sites were within walking distance of Turner's house.
David Allen Jones was convicted of those three murders, but was exonerated years later, after the DNA in two cases was matched to Chester Turner.
Then, on April 2, 1993, Andrea Tripplett vanished, last seen getting into a small brown car with a black male. Just over a month later, Desarae Jones was found in a backyard, in May 1993.
In February 1995, Natalie Price, 31, was found dead outside a crack house.
Police say the killer's last known murder victim, in his original South Los Angeles kill zone, before he moved downtown and started killing women there, was 45-year-old Mildred Beasley, who was married and had a teenage son. She had moved to L.A. only eight weeks earlier, from Texas, when her partially nude body was found in the 9600 block of South Broadway in the fall of 1996.
In early 1998, Chester was living at a downtown hotel when he lured a mentally ill transient named Paula Vance to a walkway next to an office building. Horribly, a security camera caught the images of Vance's brutal rape and murder, but did not show the face of her killer.
article continued below
WickedWe Recommends:
Chameleon is the true story of convicted American serial killer Chester Dwayne Turner.
Chameleon – A True Crime Quickie is the fifth (5) book in a compelling series of true crime short stories for readers who don't have time to read a full-length novel. (Amazon)
The Series features 6 True Crime Quickies for your reading pleasure:
St Patrick's Day 2002
Then, just over two months later, Brenda Bries was found dead in a portable bathroom, a ligature tight around her neck. Bries was just 50 yards away from the Regal Hotel, the very place where Chester Turner was staying.
Finally, on St. Patrick's Day of 2002, authorities say, Chester attacked and raped a woman who, unlike the others, found a way to fight back, even though the police at first were not exactly sympathetic to this unlikely heroine's tale of rape.
Although Turner was registered in 2000 as a sex offender for lewd conduct, the Midnight Mission allowed Chester Turner to work as a "security guard" as part of a drug-rehabilitation program for cocaine abuse.
Testimony Of The Cigarette Lady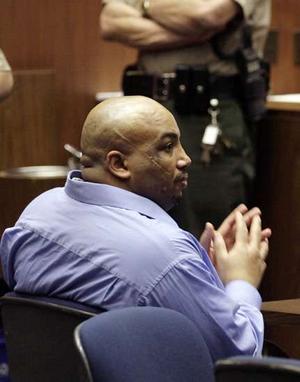 Maria Martinez, an admitted drug dealer and addict, knew Turner from the mission, where she took her showers and sold single cigarettes to feed her habit. Chester Turner later told police he called her the "cigarette lady."
She glared defiantly at Turner during his sordid trial, recounting the night she was walking to an all-night hamburger joint on Los Angeles Street when Chester Turner called her over for a light. Maria testified that he grabbed her by the throat and pulled her behind a dumpster, where he raped her repeatedly.
She also testified that Turner threatened, "If I was to tell the police and if he got picked up" he would kill her. As she stumbled away from the rape scene, she told the jury, "I am not feeling. I am just walking."
In shock, she walked to the LAPD's nearby Central Division station, thinking, "I could take refuge until he leaves," she told the jury. But when she tried to report the rape, the front desk cops saw little more than a street person with a wild story. They told her to "sit and wait." Feeling slighted, she went back to her encampment on Boyd Street.
An administrator at the mission, Carrie Gatlin, urged Martinez to fight back by insisting on talking to police. She encouraged Martinez to file a police report, testifying that Martinez "wanted someone to believe her. She wanted to make it clear with me that she wasn't partying with him."
The Mistake
At California Hospital Medical Center, Martinez was given a sexual-assault exam, producing the genetic evidence that positively linked Chester Turner with a rape. Turner was arrested later that day, hiding fully clothed in a shower at the mission.
"I am still puzzled as to why he left her alive," says Detective Shepard. But Martinez became the turning point the LAPD wanted and needed. At long last, in September 2003, Turner's DNA was matched with sperm found in Paula Vance and Mildred Beasley.
Praying that this was finally their big break, the detectives began testing a broad swath of about 100 unsolved murders in addition to 35 murders around the Figueroa Corridor.
According to prosecutor Grace, after years of police stumbling, lumping together unrelated murders and dubbing it all the work of the South Side Slayer, the number of definitively linked cases was "like water from a faucet," even exposing the tragic casualty of David Allen Jones, a mentally retarded janitor wrongly convicted of the three 1992 school-related murders. (Jones was later awarded $720,000 by the city after spending 11 years behind bars.)
Chester Turner was convicted of the murders of ten women in Los Angeles and was also found guilty in the death of the unborn child of one of his victims. He was convicted of four additional murders on June 19, 2014. The four victims were identified as Cynthia Annette Johnson, Elandra Joyce Bunn, Mary Edwards, and Deborah Williams. Authorities state that DNA linked Turner to these killings.
On July 10, 2007, Turner was sentenced to death for the 11 murders he was originally convicted of committing. On June 26, 2014, Turner was sentenced to death a second time for the four additional murders.
Chester Turner is now 55 and has been on death row at San Quentin State Prison for more than 14 years.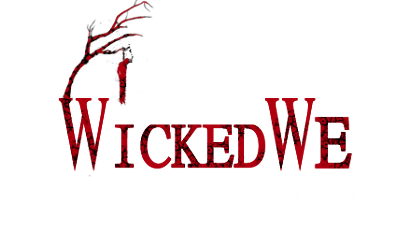 source: wikipedia | murdepedia | serialkillercalendar | alchetron
This site contains affiliate links. We may, at no cost to you, receive a commission for purchases made through these links