Patrick Mackay Monster of Belgravia | Serial Killer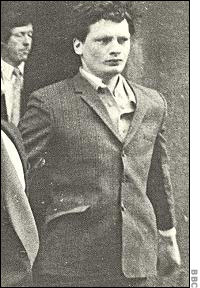 Patrick Mackay
Born: 11-25-1952
---
Monster of Belgravia
British Serial Killer
Crime Spree: February 1974 – March 1975
Incarcerated at HM Prison Leyhill, Gloucestershire, England
---
Patrick Mackay is a British serial killer who confessed to murdering thirteen people in London, Essex and England in the mid 1970's. He is the UK's longest serving prisoner and is considered one of their most prolific serial murderers. He confessed to murdering all thirteen people between 1973 and 1975.
Using his confessions, authorities quickly linked Patrick to nine of the killings. He was convicted of three counts of manslaughter, with an additional two cases sitting on the back burner, laying in wait. All of his confessions were found to match the existing unsolved murders and authorities did later find enough proof that Patrick had killed one of the two victims on that back burner. Patrick also attempted to kill a boy as a child.
Officially diagnosed as a psychopath by the age of fifteen, Mackay has been repeatedly denied parole since 1995. However, in July of 2022, Patrick Mackay's case had been referred to the Parole Board once again. He is believed to be imprisoned at HM Prison Leyhill near Bristol in preparation for a possible release.
---
article continued below
WickedWe Suggests:
Britain's Forgotten Serial Killer
After more than 40 years behind bars, ax murderer Patrick Mackay was finally allowed to change his name and win the right to live in an open prison. He also moved one step closer to freedom.
Britain's Forgotten Serial Killer reveals the full, untold story of Patrick David Mackay, the Nazi-obsessed alcoholic, who stalked the streets of West London hunting for victims.
article continued below
---
Early Life of Patrick Mackay
As a child, Patrick Mackay was frequently a victim of physical abuse at the hands of his violent, alcoholic father Harold. When Patrick was ten, his father suddenly died from complications of alcoholism. Patrick never came to terms with the death.
Later in his youth, Patrick Mackay suffered from tantrums and extreme fits of anger. He indulged in animal cruelty and arson. Patrick bullied younger children, stole from elderly women's homes as well as people in the street. He also attempted to kill his mother, his aunt and another young boy at one point.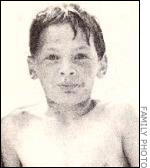 Patrick Mackay then attempted to set fire to a Catholic church on fire. Because of such incidents, he spent his teenage years in and out of mental homes and institutions. At 15, he was diagnosed as a psychopath by one psychiatrist who predicted Patrick Mackay would grow up into a 'cold, psychopathic killer'.
He was released back into society in 1972.
---
article continued below
prime video | start your free trial today
Watch All Your Favorites On Prime
article continued below
---
Time Line of Crimes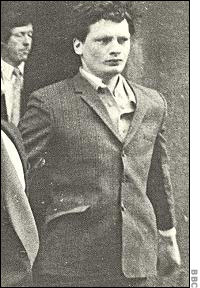 A year later, in 1973, near Kent, Patrick met and was befriended by Father Anthony Crean, a Catholic priest. Nearly at once, Patrick started stealing from the man. Then he actually broke into Crean's home and stole a check. He was arrested, prosecuted and ordered to pay the money back. Of course he did not and this caused a certain hardship for the two men. So Mackay left and returned to London. It was around this time that Patrick said he had drowned a tramp in the River Thames.
In July of 1973, Patrick murders Heidi Mnilk by throwing her from a train near New Cross.  
That same month, July 1973, Patrick beat Mary Hynes to death in her Kentish Town apartment.
In early January of 1974, Stephanie Britton and her four-year-old grandson were stabbed to death at Hadley Green, in Hertfordshire. Later that same month, Patrick tossed a homeless person from the Hungerford Bridge.  
February that same year was not neglected, as Patrick broke into the home of Isabella Griffith, stabbing and strangling her to death. He also bludgeoned a 62 year old tobacconist to death and beat 92 year old Sarah Rodwell to death on her doorstep in Hackney. He rounded out the year by murdering Ivy Davies with an axe.
On March 21, 1975, then just 22 years old, Patrick returned to Father Crean's domain in Kent and used an axe to murder him. Patrick hacked through the man's skull with the weapon and threw him into the bathtub, watching him bleed to death.
---
article continued below
Skull Book Ends
Heavy-Duty Bookends
Gothic Decor
L- Shaped Polished Wood Base
Measures 4.7″ in height
5.9″ in length
3.5″ in width
Great gift

article continued below
---
Patrick was arrested two days later and was soon considered by police to be a suspect in at least a dozen other killings, mostly elderly women, over the previous two years. Mackay bragged that he had murdered more than eleven people.
Patrick Mackay was charged with five murders, but two charges were dropped through lack of evidence. In November 1975 he was convicted and sentenced to life imprisonment.
---
An update on the long forgotten serial killer, once dubbed the Devil's Disciple, states that Patrick Mackay could possibly be released from prison, after serving nearly fifty years behind bars, by Christmas 2022. A parole hearing has been put on the books.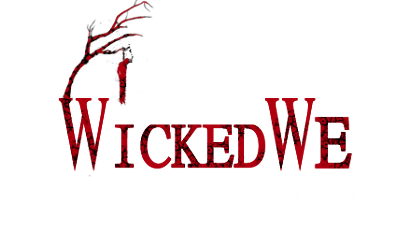 source: murderpedia | wikipedia | dailymail.co.uk | kentlive.news | thesun | echonews |
This site contains affiliate links. We may, at no cost to you, receive a commission for purchases made through these links