Karl Denke | Serial Killer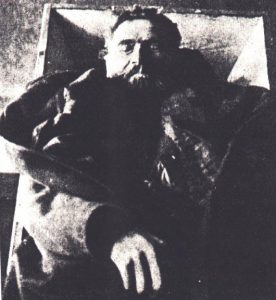 Karl Denke
Born: 02-11-1860
---
The Forgotten Cannibal
German Serial Killer and Cannibal
Crime Spree: 1903 – 1924
Death: 12-22-1924
---
Karl Denke was born on August 12, 1860. He was a German serial killer and cannibal who killed and cannibalized dozens of homeless vagrants and travelers between 1903 and 1924. He is often regarded as The Cannibal of Ziębice or The Forgotten Cannibal.
Denke was born in Münsterberg, Silesia, in the Kingdom of Prussia, now known as Ziębice, Poland. His was a family of German farmers. Growing up, Karl was was often described as a quiet and soft-spoken child but one that was difficult to raise. At the age of 12, he ran away from home.
Karl Denke
When Karl Denke graduated from elementary school, he started apprenticing with a gardener. He started life on his own at the age of 25. It was then that his father died. The family farm was taken over by his older brother, and he himself bought a piece of land with the money from his inheritance. However, farming did not go well for him, so he sold his land.
Karl next bought a small house on Stawowa Street in Ziębice. Unfortunately, his savings were devoured by the uncontrollable inflation of his time and he was soon forced to sell his property again. He did not however move out. Instead he kept a small apartment on the right side of the ground floor of the house. And he still occupied the shop, where he sold meat to make a profit, standing next to the house.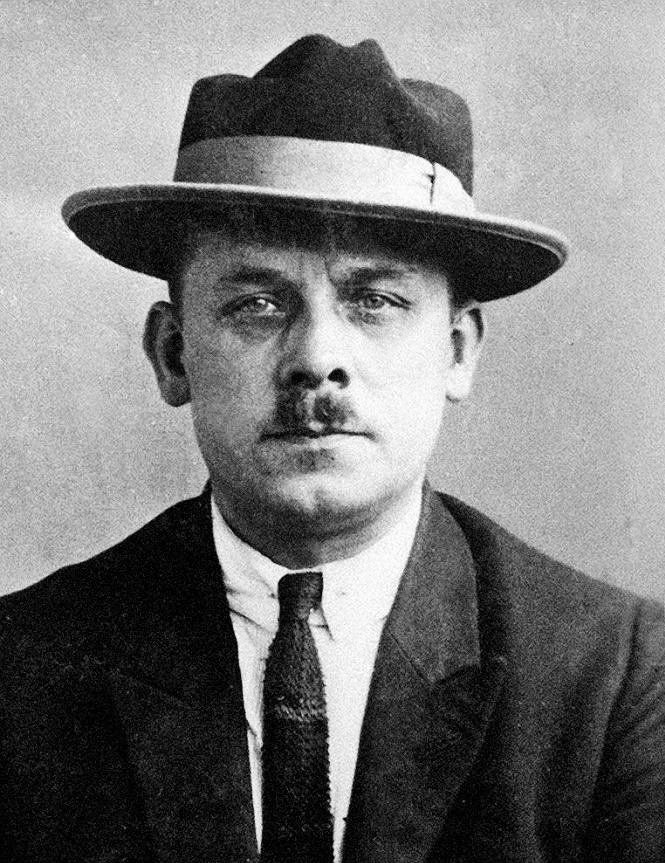 Karl Denke volunteered as a cross-bearer and an organist at the local Lutheran church, and was well-liked in his community, often affectionately referred to as "Papa" by the community. Denke quit his membership in the church in 1906.
The Murders
For some unknown reasons, Karl Denke began murdering homeless vagrants and poor travelers. His first known victim was Ida Launer in 1903. Six years later, in 1909, he killed 25-year-old Emma Sander, a slaughterhouse worker. Eduard Trautmann, was found guilty of her murder and sentenced to 12 years in prison, but was released after the truth was discovered. Karl's last known victim was Rochus Pawlick.
Denke also kept a ledger recording his murders. He is also believed to have sold the flesh of his victims as meat to unsuspecting customers, advertising it as pork.
Covered In Blood
It was Sunday, December 21, 1924, when a man, covered in blood, ran into a police station. He swore by all things holy that it was Karl Denke who had done this to him, attacking him with an ax. The policemen could not believe it possible that poor Karl, enjoying unimpeachable opinion in a town of eight thousand, would do such a thing to this bloodied wretch of a beggar.
However, Vincenz Olivier would not change his testimony and Karl Denke was eventually arrested and taken in for questioning. The very same night, when a guard looked into his cell, Karl was dead. Karl Denke had hanged himself, supposedly with his handkerchief. Many believe that he used his suspenders, but none the less, the man was hanging dead.
Karl Denke
After the corpse was returned to the family, the police went to secure Karl Denke's house. It was then that the officers discovered the gruesome truth of Denke's murders and cannibalism. While the exact number of his victims is unknown, Denke's ledger had 31 names recorded (including Olivier, the escaped victim), confirming at least 30 victims. But due to the large number of body parts found in his home, Denke's body count was estimated to be as high as 42 or higher.
Inside the closet were many blood stained clothes including one skirt. On the window seal, lay various kinds of documents with the names of people released from prisons or hospitals. Jars of pickled meat (quickly proven to be of human origin), human bones prepared for thermal processing, instruments for the production of belts, leather straps, and other products from human skin were found. Karl Denke even processed human hair, using it to make shoe laces.
Karl would sell it all of is wares door to door, the permission for which he received from city officials. The meat, with the permission of Wrocław butchers, he sold in Wrocław. It was a time of crisis and every gram of meat would find a buyer.
The policemen were able to identify the names of 20 victims but it is believed that Karl Denke pickled about 40 residents in his manufacturing shop before he was ever caught.
source: wikipedia | criminalminds.fandom.com | inyourpocket.com | listverse.com | murderpedia
This site contains affiliate links. We may, at no cost to you, receive a commission for purchases made through these links