Andrew Urdiales | Serial Killer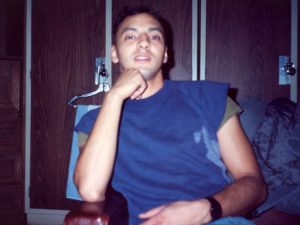 Andrew Urdiales
Born: 06-04-1964
---
Monster in Masquerade
American Serial Killer
Crime Spree: 1986-1996
Death: 11-02-2018
---
Andrew Urdiales was a loner. He was an average student and graduated from Thornridge High School in Dolton Illinois in 1982, with the title "social outcast". He joined the marines not long after high school and was stationed in Southern California. He enlisted in the U.S. Marine Corps and was promoted several times while serving, until at the rank of Corporal his men refused to take orders from him and he was eventually demoted.
Andrew Urdiales
During his time in the military, Andrew Urdiales fell in love with a 15-year-old girl, whom he impregnated. But, because he was afraid of her parents and military discipline, they agreed she would have an abortion. " 'I loved her and still love her,' Urdiales later said, "but the law and the state of California and the righteous and the Marine Corps might not see it that way."
Andrew Urdiales was given an honorable discharge from the Marines, but later sought psychiatric help from a Chicago veteran's hospital. In fact, on April 12th, 1996, a veteran's hospital psychologist urged him to "become more open about expressing anger." This was just two days before he killed a woman.
During his trial, family members and Dr. Lewis testified that mental illness ran rampant on both sides of his family, that he had been physically and emotionally abused by his parents, sexually abused by his sister and a male cousin, that he had been picked on incessantly in school and later in the service.
Prosecution experts said Andrew Urdiales was "brain-damaged" and suffered from tourette's syndrome. They also stated that Andrew heard voices, which were sometimes delivered "in code" and led him to "go on missions" when he could crack that code.
Andrew Urdiales Returns Home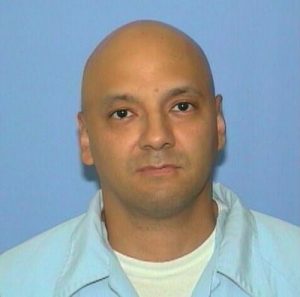 Andrew returned to the Chicago area permanently in 1996, just months after killing his last victim in California and became a security guard.
On April 14th, 1996 he murdered Lori Uylaki, 25, of Hammond, and dumped her body in Wolf Lake which straddles the border of Illinois and Indiana.
On July 13th, Andrew Urdiales ran into Cassandra Corum, 21, at a bar on Michigan Avenue in Hammond. The two rode in his pickup truck to Wolf Lake and had sex. Corum said something that made Andrew mad, although during his trial he could not remember what she had said that set him off.
Urdiales said he started hitting Corum in the face with his fist and open hand and she became afraid and started to panic. He then took out his handcuffs and forced them on her, handcuffing her hands behind her back. He tore her clothes off and taped her mouth with duct tape, then headed south on Interstate 55.
Andrew Urdiales exited about 100 miles south of Chicago and drove to a park. He shut off the lights and removed the handcuffs and duct tape from Cassie who quickly climbed from the truck, still naked and terrified.
Urdiales Murders Again
Andrew Urdiales said Cassie made her way to the back of the truck then turned to face him to say something. Andrew, still angry with the woman for arguing with him, pulled up a gun and shot her in the face. He then pulled a out knife and stabbed her. He did not remember how many times. The knife did not have much blood on it so Andrew put it back in the truck.
He then carried Corum to a bridge and dropped her into the Vermilion River. Cassandra Corum's best friend Donica Coffman, testified that she dated Andrew Urdiales and remembered him as being "a nice guy." Also, when Corum turned up missing, Urdiales had cried and helped her pass out missing person posters.
Not one to sit idly by, Andrew Urdiales headed to the North side of Chicago where he picked up Lynn Huber, 22, of Chicago on August 2, 1996. Urdiales saw Huber walking with a plastic garbage bag full of clothes and asked her if she needed a ride. They rode in Urdiales' pickup truck to the El tracks at 1036 W. Irving Park Road.
An argument ensued and Andrew Urdiales grabbed her by the hair, pushing her to the ground. He then grabbed his gun and fired several times. Andrew said he put her, and her clothes, in his truck and drove south because "that seemed like the right way to drive," recalled the detective who took his confession. "Andrew Urdiales remembered feeling frustrated and driving with the window open".
Andrew Urdiales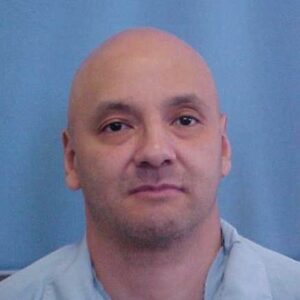 When Andrew got to Wolf Lake he took off Lynn's clothes and stabbed her multiple times before pushing her into the water.
After throwing the clothes she'd been wearing into a dumpster at the Salvation Army, Andrew Urdiales drove to his Southeast Side home and went to sleep.
On November 14th, 1996, Urdiales was stopped by Warren Fryer, a Hammond Indiana patrolman, for being parked outside a known drug house with a well-known prostitute. He called for backup.
As the officers approached the pickup truck Fryer described Urdiales' demeanor as "cooperative, average" and said he noticed "nothing unusual."
After Urdiales explained he served in the Marines, Fryer spotted the revolver and yelled "gun" in a loud, stern voice, he said. Another patrolmen grabbed the gun, it was a snub-nosed, chrome-plated .38 special, fully loaded with six shells. Police explained Andrew Urdiales did not have the permit required to possess the gun in Indiana. He was subsequently arrested and the gun confiscated.
Evidence
Before police towed Urdiales' truck, they found a sleeping bag and gym bag containing duct tape. Officer Fryer added "The interior of the bed and cap were spotlessly clean. They were as clean as you would wash the outside of your car." Under cross-examination, Fryer said the truck and cab "looked as clean as if they had come out of the showroom, unusual for the norm."
Almost six months later, on April 1, 1997, Officer Fryer responded to a complaint about a man and a woman fighting at the American Inn in Hammond. While Andrew Urdiales complained to another officer of an alleged theft, Patricia Kelly, a known Hammond prostitute, was involved in the dispute.
"Kelly said, 'this guy's kind of kinky. He wants to take me in the back of his pick-up truck, handcuff me and engage in anal sex '. Fryer, who by then knew of the murders of Uylaki and Huber said, "My immediate response was, 'Jeez, Patricia, don't do that. We're finding girls up there dead.' "
When Fryer returned to the Hammond Police Department at the end of his shift, he conducted a computer search of the city's records on Andrew Urdiales, including the November 14th seizure of his gun, and prepared a supplemental report he forwarded to detectives.
Andrew Urdiales
Assistant State's Attorney Alison Perona, who prosecuted the Wolf Lake murders, described Andrew Urdiales as a "savage, predatory, cunning killer" who was caught by a "combination of bad luck and good police work. The woman said Andrew wanted her to go to Wolf Lake, let him tie her up and have sex with her," Perona said. "The officer immediately made the connection. Sex, bondage, lake."
On April 7, 1997, Chicago Detective Don McGrath received word of the American Inn incident from the Hammond, Indiana police detectives. They also turned the gun over to him, which he took to gun expert Robert Smith who confirmed it was the same gun used to kill the three women.
Andrew Urdiales Under Surveillance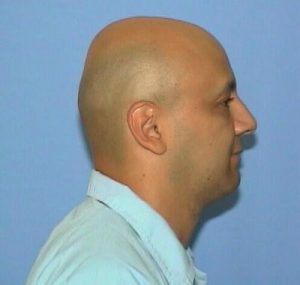 On April 22, 1997, McGrath and his partner, Detective Raymond Krakausky, set up surveillance in an alley about a half-block south of Urdiales' parent's home.
Andrew Urdiales emerged about 9 am and headed to his job as a security guard. McGrath and Krakausky approached him, and told him they were interested in the November 1996 case in which Urdiales' .38-caliber revolver was seized. Andrew Urdiales said the case had been resolved, but agreed to come to Chicago's Area 2 police headquarters.
At first Andrew said he did not recognize photos of Huber, Uylaki or Corum. McGrath asked him where he got his revolver and Urdiales said he bought it in Calumet City for $300 about five years earlier. He also said he had maintained control of it since he had it.
McGrath told Andrew Urdiales the bullets used in all three murders were traced to his gun. Urdiales took his security badge off, loosened his tie and started to untie his shoe laces, he said. "I guess I'm not going to be going to work today."
Andrew Urdiales was convicted in the murders of Lori Uylaki and Lynn Huber in 2002. He was given the death penalty, but it was commuted by Govenor Ryan, along with all other death row sentences shortly after the ruling.
In April 2004, he was tried and convicted in Pontaic County, IL for the murder of Cassandra Corum. He will later be extradited to California to face trial for the murders of 5 other women, and an abduction and rape.
He was sentenced to death on October 5, 2004 by an Orange County judge for killing five women in California, and previously faced the death penalty for three murders in Illinois.
On November 5th 2018, Andrew Urdiales committed suicide in San Quentin State Prison.
source: en.wikipedia.org | murderpedia | taskandpurpose.com | mirror.co.uk
This site contains affiliate links. We may, at no cost to you, receive a commission for purchases made through these links