Michael Ross | Serial Killer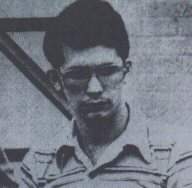 Michael Ross
Born: 07-26-1959
---
The Egg Man
American Serial Killer
Crime Spree: 1981-1984
Death: 05-13-2005
---
Michael Ross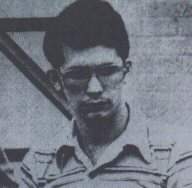 Serial killer Michael Ross is a tragic tale of a young man who came from a farm life he loved, although he cannot remember the abuse he suffered as a child. It is also a tale of this same man who, driven by sexually violent fantasies, brutally raped and murdered eight young girls. And finally it is a tragic tale of a judicial system that is riddled with imperfections in its responsibility of deciding life or death.
The Childhood Years of Michael Ross
Michael Ross was born on July 26, 1959 to Daniel and Pat Ross in Brooklyn, Conn. According to court records, the two married after Pat discovered she was pregnant. The marriage was not a happy one. Pat hated farm life and after having four children and two abortions, she ran off to North Carolina to be with another man. When she returned home she was institutionalized at Norwich Hospital. The admitting doctor wrote that Pat talked of suicide and of beating and striking her children.
A Child Abused
Ross' sister says that as a child, Michael Ross took the brunt of his mother's anger. It is also suspected that an uncle of Ross's, who committed suicide, may have sexually molested Michael while babysitting him. Ross says he remembers very little about his childhood abuse, but does remember how much he loved helping his father around the farm.
Strangling Chickens
After his uncle committed suicide the job of killing sick and malformed chickens became eight-year-old Michael's responsibility. He would strangle the chickens with his hands. As Michael got older, more of the farm responsibilities became his and by the time he was in high school his father depended a lot on Ross' help. Michael loved farm life and met his responsibilities while also attending high school. With a high IQ of 122, balancing school with farm life was manageable.
The College Years of Michael Ross
Michael Ross entered Cornell University and studied agricultural economics. He began dating a woman who was in ROTC and dreamed of someday marrying her. When the woman became pregnant and had an abortion, the relationship began to falter. After she decided to signup for a four-year service commitment, the relationship ended. In retrospect Michael says as the relationship became more troubled he began to have fantasies that were sexually violent. By his sophomore year he was stalking women.
Fantasies of Rape and Murder
In his senior year at college, despite being engaged to another woman, Ross' fantasies were consuming him and he committed his first rape. In that same year, he also committed his first rape and murder by strangulation. Ross said afterward he hated himself for what he did and tried to commit suicide, but lacked the ability to do it and instead promised himself he would never hurt anyone again. However, by 1984, Ross had raped and killed eight young women, the oldest being 25.
The Victims of Michael Ross
Dzung Ngoc Tu, 25, a Cornell University student, killed May 12, 1981. Paula Perrera, 16, of Wallkill, N.Y., killed in March, 1982. Tammy Williams, 17, of Brooklyn, killed Jan. 5, 1982. Debra Smith Taylor, 23, of Griswold, killed June 15, 1982. Robin Stavinksy, 19, of Norwich, killed November, 1983. April Brunias, 14, of Griswold, killed April 22, 1984. Leslie Shelley, 14, of Griswold, killed April 22, 1984. Wendy Baribeault, 17, of Griswold, killed June 13, 1984.
Finding Michael Ross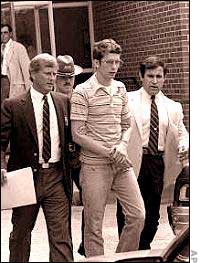 Michael Malchik was assigned chief investigator after the murder of Wendy Baribeault in 1984. Witnesses provided Malchik with both the description of the car — a blue Toyota — and the person who they believed kidnapped Wendy. Malchik began the process of interviewing a list of blue Toyota owners which brought him to Michael Ross. Malchik testified that during their initial meeting, Michael Ross enticed Malchik to ask more questions by dropping subtle hints that he was their man.
Michael Ross Confesses
By now, Michael Ross was living in Jewett City as an insurance salesman. His parents had divorced and sold the farm. During the interview with Malchik, Ross told of his past two arrests on sex offenses. It was at this point Malchik decided to bring him to the station for questioning. At the station the two talked like old friends: discussing family, girl friends, life in general. By the conclusion of the interrogation Michael Ross confessed to the kidnapping, rape, and murder of eight young women.
The Judicial System
In 1986, Ross' defense team moved for a dismissal on two of the murders, Leslie Shelley and April Brunais, because they were not murdered in Connecticut and not within the jurisdiction of the state. The state said that the two women were murdered in Connecticut, but even if they hadn't been, the murders began and ended in Connecticut which granted the state jurisdiction.
The Credibility Factor
But then a question of credibility came up when the state produced a statement by Malchik claiming that Michael Ross gave Malchik directions to the crime scene. Malchik claimed that somehow the directions were left out of statements, both written and taped, two years earlier. Ross denied ever giving such directions.
Evidence in Rhode Island
The defense produced cloth matching a slip cover in Ross' apartment which was found in the woods in Exeter, Rhode Island, along with a ligature used to strangle one of the girls. The defense also produced a taped statement of Michael Ross offering to take the police to the crime scene, although Malchik stated he didn't recall such an offer.
A Possible Cover up
Superior Court Judge Seymour Hendel exploded during the closed hearing, accusing the prosecutors and police of purposely misleading the court with lies. Some of the counts against Ross were removed, but the judge refused to reopen the suppression hearing on Ross' confession. When sealed records were opened two years later, Hendel retracted his statements.
Michael Ross is Convicted
In 1987, Michael Ross was convicted for the murders of four of the eight women he confessed to killing. It took the jury 86 minutes of deliberations to convict him and only four hours to decide on his punishment — death. But the trial itself faced a lot of criticism in regards to the Judge who presided over it.
Michael Ross
After his conviction, Michael Ross spent his time in prison submitting his writings and doing interviews about what he viewed as mistreatment by the judicial system. He seemingly cooperated with the investigation of the murders he committed, but in return wanted his acts to be seen as what he believes they are: an illness that he cannot control.
Michael Ross Stops All Appeals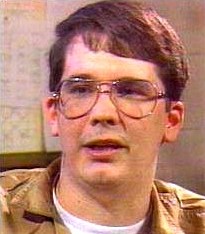 Michael Ross said he no longer wants the families of his victims to be hurt, and that because of the way the judicial system is designed, his illness will never be brought to the forefront of discussion, which was a motivating factor to him to stay alive these past years.
Michael Ross waived all appeals and has become a "volunteer" for his scheduled execution on January 26, 2005. He as executed on May 13th of 2005 by lethal injection.
credit murderpedia / about.com