The Victims of Christopher Wilder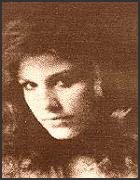 Christopher Bernard Wilder, aka: the Beauty Queen Killer, was an Australian serial killer who abducted, raped and murdered at least twelve women, torturing some, and killing others, during a six-week, cross-country crime spree in the United States in early 1984.
His series of murders began in Florida on February 26, 1984 and continued across America until April 13 of the same year. He moved through Texas, Oklahoma, Colorado, Nevada and California, and attempted abductions in Washington State and New York before he was killed during a struggle with police in New Hampshire.
Wilder is also believed to have raped two girls, aged 10 and 12, in Florida in 1983 and is suspect in several more yet unsolved cases.
Here are the victims of Christopher Bernard Wilder.
READ MORE ABOUT CHRISTOPHER WILDER HERE
---
The Victims of Christopher Wilder
---
Rosario Gonzalez
Rosario Gonzalez – Find A Grave
Rosario Gonzalez was born in 1963. She was the first murder attributed to Christopher Wilder. She was last seen on February 26, 1984, at the Miami Grand Prix, where she was employed as a spokesmodel. Her body has never been found. (Florida)
---
The Victims of Christopher Wilder
Elizabeth Ann 'Beth' Kenyon
Elizabeth Kenyon – Find A Grave
Elizabeth Kenyon was born on January 11, 1961. She was a Miss Florida finalist and former girlfriend of Christopher Wilder, who went missing on March 5, 1984. Elizabeth's body has never been found. (Florida)
---
Theresa Anne 'Terry' Wait Ferguson
Theresa Wait Ferguson – Find A Grave
Theresa Ferguson was born on October 8,1962. She was led away from the Merritt Square Mall in Merritt Island, Florida, on March 18,1984 by Christopher Wilder. He raped and murdered her before dumping her body at Canaveral Groves, where it was discovered on March 23, 1984. (Florida)
---
article continued below
WickedWe Recommends:
article continued below
---
The Victims of Christopher Wilder
The Victims of Christopher Wilder
Linda Grover
Linda Grover was Wilder's next victim. She was 19 years old, from Florida State University. Christopher abducted her from the Governor's Square Mall in Tallahassee, Florida, and transported her to Bainbridge, Georgia, on March 20, 1984. Linda had declined his offer to photograph her for a modeling agency, after which he assaulted her in the mall parking lot. He tied her hands, wrapped her in a blanket, and put her in the trunk of his car. She was taken to Glen Oaks Motel and was raped. Wilder blinded her with a blow dryer and super glue. He applied copper wires to her feet and passed an electric current through them. He beat her without mercy. She eventually did escape his grasp and managed to lock herself into the bathroom, where she began pounding on the walls and screaming so as to attract other guests in the motel. Wilder fled in his car, taking all of Grover's belongings with him. (Florida/Georgia)
---
Terry Diane Graham Walden
Terry Walden was born on October 5,1959. She was the next target of Christopher Wilder. On March 21, 1984. Christopher approached Terry, a 23-year-old wife, mother, and nursing student at Lamar University in Beaumont, Texas, about posing as a model. She turned him down. Unfortunately, she ran across him again two days later on March 23. He wasted no time kidnapping her. He raped, tortured and raped her before stabbing her to death and dumping her body in a canal, where she was found on March 26, 1984. After killing her, Wilder stole her car and fled. (Texas)
---
Suzanne Wendy Logan
Suzanne Logan was born in 1963. She was abducted next, on March 25, 1984. Wilder abducted the 21 year old from the Penn Square Mall in Oklahoma City. Wilder took her 180 miles north to Newton, Kansas, and checked into room 30 of the I-35 Inn. After breakfast the next morning, he drove to Milford Reservoir, 90 miles northeast of Newton near Junction City, Kansas, where he stabbed her to death and dumped her body under a cedar tree. (Kansas)
---
Sheryl Lynn Bonaventura
Sheryl Bonaventura – Find A Grave
Sheryl Bonaventura was born on April 2,1965. She was just 18 years old when Christopher Wilder kidnapped her in Grand Junction, Colorado, on March 29, 1984. On March 30 Wilder checked into the Page Boy Motel in Page, Arizona. After raping and torturing the young captive, he shot and stabbed her to death on March 31, dumping her body near the Kanab River in Utah. Her body was not found until May 3. (Utah)
---
Michelle Korfman
Michelle Korfman – Find A Grave
Michelle Korfman was born on November 8,1966. She was a 17 year old, aspiring model, who disappeared from a Seventeen Magazine cover model competition, at the Meadows Mall in Las Vegas, on April 1, 1984. A photograph was taken of Christopher Wilder obviously stalking her at the competition. Her body remained undiscovered near a Southern California roadside rest stop until May 11, and was not identified until mid-June via dental X-rays. (California)
---
Tina Marie Risico
Tina Marie Risico
On April 14, 1984, Tina Marie Risico was abducted from Torrance, California. Wilder raped her that night and through successive evenings as they stayed in various motels, working their way eastward. Subjected to threats and abuse, living continually in the shadow of death, Risico agreed to help Christopher Wilder find other victims as he continued his long flight to nowhere. True to her word, and fearful for her life, she helped her captor as he obtained his next victim, Dawnette Wilt. Wilder's final victim was Beth Dodge, abducted near Victor, New York, on April 12th and shot to death in a nearby gravel pit. Following that murder, Christopher Wilder drove Tina to Boston's Logan Airport, purchased her a one-way ticket to Los Angeles and saw her off at the gate. For reasons unknown, Wilder set her free.
---
article continued below
WickedWe Recommends:
article continued below
---
The Victims of Christopher Wilder
Dawnette Wilt
Dawnette Wilt – kympasqualini.medium
Dawnette Wilt was at the Southlake Mall in Merrillville, Indiana on April 10 when Wilder and (hostage) Tina Marie Risico spotted her. With the help of Tina, Wilder abducted the girl and raped her as Tina drove to New York. Near Penn Yan, Wilder took Wilt into the woods and attempted to suffocate her before stabbing her twice and leaving her. Dawnette managed to tie a pair of jeans around herself and flag down help. She was taken to a hospital in Penn Yan by a truck driver. Wilder had doubled back and returned to the spot where he left her to make sure she was dead. He panicked once realizing she was gone. (Indiana)
---
Beth Elaine Spofford Dodge
Beth Dodge was born on November 15,1950. She was abducted from the Eastview Mall in Victor, New York. The 33 year old was forced into Wilders car, while Risico drove Beth's car behind her captor. After a short drive, Christopher Wilder shot Beth dead and dumped her body in a gravel pit. Risico and Wilder then drove to the Logan Airport in Boston. Wilder bought a one way ticket to Los Angeles and put Tina on the plane, setting her, for some unknown reason, free. He then set himself northbound toward Canada. (New York)
---
On April 13,1984, Christopher Wilder stopped at Vic's Getty service station in Colebrook, New Hampshire to ask directions to Canada. Two New Hampshire state troopers recognized Wilder as a wanted man and approached him. Wilder retreated to his car and grabbed a 357 Magnum. A scuffle ensued and two shots were fired. The second bullet hit Wilder in the chest, killing him instantly and ending the 7-week-long killing spree. The beauty queen killer was dead.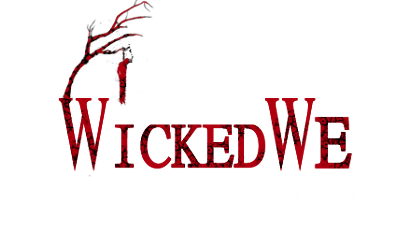 source: murderpedia | wikipedia | allthatsinteresting | criminalminds.fandom | history | wickedwe | findagrave
This site contains affiliate links. We may, at no cost to you, receive a commission for purchases made through these links
WickedWe Suggests: