Heather Palumbo-Jones | Murder Victim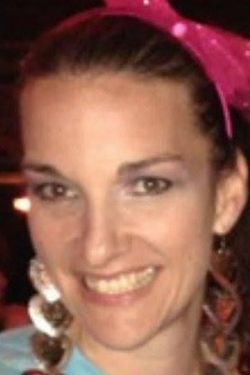 Heather Palumbo-Jones
Born: 03-31-1980
---
Victim of Chris Jones
American Murder Victim
Murdered on 04-23-2013 (33 years old)
---
Those who knew, and were closest to, Heather Palumbo-Jones said Chris Jones, Heather's husband, was a control freak who was addicted and dependent on his estranged wife. They said he could simply not let go and was a man spiraling out of control as the marriage collapsed.
Heather Palumbo-Jones, a teacher at Frayser Achievement School, met Chris Jones when she was 19 years old. She was 160 pounds overweight. But, sometime after having two children, Heather made up her mind to lose the weight and change her life for the better with a healthier lifestyle.
However, after working out and losing the weight, Chris felt threatened. Friends and family all agreed that Chris was losing his grip on his wife. She was like a butterfly who came out of a cocoon," one friend remarked.
They said his bizarre, and apparently dangerous behavior, finally caused Heather to move out of the townhouse the couple shared. She took the couple's two young children and moved down the street. The couple officially separated in early January. Heather also filed then for an order of protection from her husband. He claims the order of protection stemmed from a minor argument over a phone. But, because Chris was financially dependent on Heather, she continued to pay his rent.
FRIENDS BECAME CONCERNED FOR HEATHER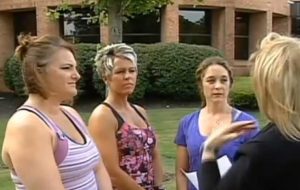 One friend remarked that she had shared her concerns with Heather, saying 'You know he's going to go off the deep end.' Chris was stalking Heather and everyone of her friends knew it. He even broke into Heather's house one evening.
Another friend warned her, saying, 'He's going to end up killing you or himself.' It's only going to escalate."
HEATHER PALUMBO-JONES DISAPPEARS
Heather disappeared in April, just days before the couple had a court date for the impending divorce.
Monday, April 15th, was the last time anyone saw Heather Palumbo-Jones. She was reported missing when she did not report to work the next day.
Heather's house was locked and secure. There was no sign of a break-in or any foul play. Her car was in the driveway and was similarly untouched. Heather's cell phone, purse, and keys, however, were missing. Her estranged husband, Christopher Jones, was immediately suspected of wrongdoing.
CHRIS JONES DENIES EVERYTHING
Investigators searched around the couple's home Wednesday and also searched a nearby pond Sunday. They found no sign of the missing teacher. Chris denied any involvement in his wife's disappearance.
"I loved that woman more than anything,' Chris Jones said of his wife. 'There's no way I've put my hands on her or ever put my hands on her."
"We were a very happy beautiful family right up until the day before she decided to leave abruptly," he said.
He told Action News 5 that he was blind sided when she filed for divorce.
HEATHER PALUMBO-JONES IS RECOVERED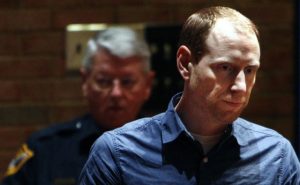 The dead body of Heather Palumbo-Jones was discovered on a Tuesday night, three months after her disappearance. Police recovered it just off of Highway 64 in Memphis, Tennessee near Collierville-Arlington Road.
Initially, police weren't even sure they had found the body of Heather Palumbo-Jones. It appeared that the body, that was wrapped in an air mattress, had been bound and torched. The remains were burned so badly that authorities had to identify the corpse by her dental records.
Heather had apparently died of asphyxiation, having been choked to death, before her corpse was set to flames. The police immediately looked at Chris Jones.
By all accounts, Chris and Heather's relationship had turned more than tumultuous. Heather's newfound confidence worried her husband. He thought that she would leave him for a younger, more successful man. And, allegedly, she had. Heather had, in fact, started seeing someone else, although not until after the two had officially separated.
A CONFESSES TO MURDER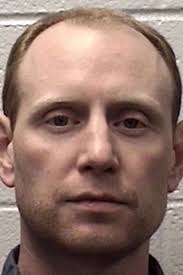 Chris Jones was questioned again and admitted that, on the evening of April 15, he and Heather had met to talk. The ensuing argument soon devolved into a physical altercation. Chris, now in a fit of rage, leaped upon Heather and strangled her to death.
Chris admitted that in desperation, after he realized what he had done and knowing her death would be linked to him immediately, he drove Heather's body out into the woods near Highway 64. He then lit the body on fire, hoping that the remains would never be found. When police uncovered Heather's remains, Chris was arrested and his bond was set at $1 million.
After an extensive trial, and following the testimony of dozens of witnesses that painted Chris Jones as a desperate, jealous, maniac, he was found guilty. For the crime of second-degree murder, Chris Jones was sentenced to life in prison without the possibility of parole. He also received 2 years for abuse of a corpse.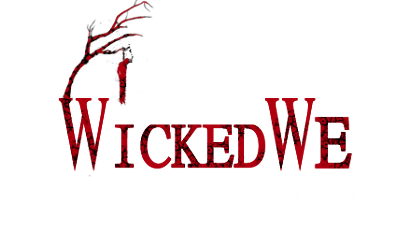 source: commercial appeal
This site contains affiliate links. We may, at no cost to you, receive a commission for purchases made through these links