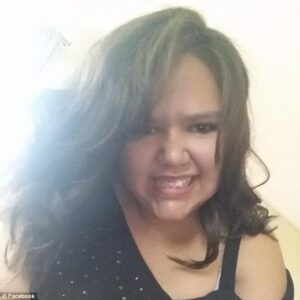 BRANDI WORLEY
An Indiana woman, Brandi Worley, 30, allegedly killed her two young children before stabbing herself in the neck a day after her husband filed for divorce.
On Thursday,November 17th, 2016, Brandi called 911 at about 4.30 am and confessed to killing the two children, seven-year-old Tyler and three-year-old Charlie, according to Montgomery County Sheriff Mark Casteel.
'I just stabbed myself and killed my two children,' she is alleged to have told the operator.
WHEN THE LAW ARRIVED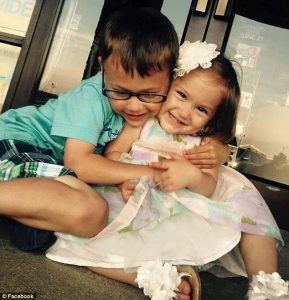 When the law arrived, officers found the children dead in a bedroom of the family home in Darlington.
Sheriff Casteel said that Brandi Worley did not seem to show any remorse during her confession and she seemed 'matter of fact'.
Brandi was taken to the hospital to be treated for her self-inflicted stab wounds to her neck.
'We are not used to dealing with things like this,' Sheriff Casteel told reporters. 'I can't imagine the pain and the grief these families are experiencing this morning,' he said. 'Please keep these families in your thoughts and prayers.'
Authorities said a motive for the attack was unclear and that there was no history of violence at the home.
What About Brandi Worley's Husband and The Children's Father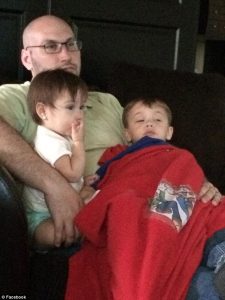 The children's father, and husband to Brandi Worley, Jason Worley, was asleep in the basement of the family home at the time of the murders and was unaware of what was happening in the upper room of the house.
Court documents show Jason Worley had filed for divorce a day before the children were killed.
Facebook pages belonging to Jason and Brandi Worley lists their relationship status as separated.
An autopsy on the children's bodies is scheduled for Friday.
credit – daily mail