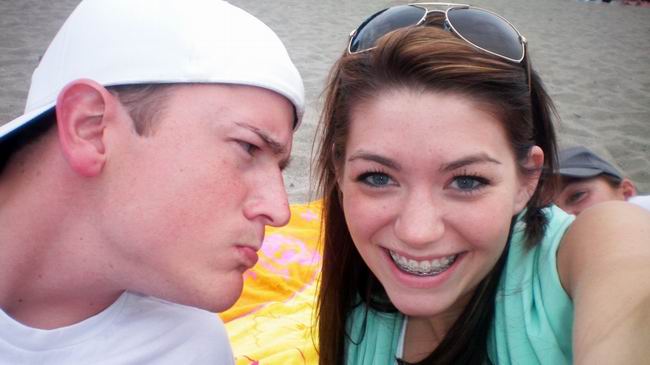 Derek Jensen
---
Jilted Lover
Mass Murder
Crime Spree: December 17, 2011
On Saturday, December 17, 2011, Derek Jensen made four fatal mistakes.
Moments before four young people were shot dead in Alberta, one car rear-ended another forcing it to stop it on a highway near Lethbridge.
The Mounties said the car that rammed the other was being driven by 21 year old Derek Jensen. He had been looking for his ex-girlfriend since early Thursday, after a confrontation at a pub.
Derek Jensen had been following her car, after spotting it at a 7-Eleven convenience store in Claresholm. Jensen had three loaded and registered guns with him: a handgun, a shotgun and a rifle.
When the driver, Shayna Conway, 21, got out of the damaged car, she was immediately shot several times with a handgun.
Conway, who survived her wounds, was instrumental in piecing together the incident.
Murder Suicide
The RCMP said Jensen then approached the car and fired several shots, killing his ex-girlfriend Tabitha Stepple, 21, and Tanner Craswell, 22. Mitchell MacLean, 20, who was also shot. He escaped from the car and crawled into a ditch to get away from the shooter. He died on the way to hospital.
Derek Jensen then shot himself and died.
Derek Jensen
RCMP Sgt. Patrick Webb said investigators are examining "a domestic violence, jilted-boyfriend motive" in the slayings.
"We can surmise there was definitely a certain amount of planning in this," Webb told a news conference in nearby High River. "No one drives around for the most part with three loaded weapons. Exactly how they were to be utilized or what his intentions were, we may never know."
Witnesses told CTV News that Stepple's former boyfriend, Derek Jensen, went "berserk" when he found Stepple and the other three celebrating Craswell's birthday in a Lethbridge pub on Wednesday night.
"He saw her and lost it, lost his mind," said Caitlin McFarland, a friend of Stepple's. "Then, when we left, he was phoning her, phoning her, phoning her and said to her, 'This night's not going to end well for you. I hope you know that.'"
McFarland said Derek Jensen pushed Stepple out of her chair during the confrontation at the pub. The couple broke up a few months earlier but were still living together, although Jensen was supposed to have moved out the day of the shooting.
Early Thursday morning, the bodies were discovered on the side of Highway 2 north of Lethbridge. Friends said Stepple and Conway were taking the two men to the Calgary airport for a flight back home to Prince Edward Island for Christmas.
According to the couple's friends, Jensen, an avid hunter and skeet shooter who had recently completed training as a paramedic, was a nice boy from a good Mormon family but a possessive and jealous boyfriend.
In the end, that night ended well for no one, including Derek Jensen.
source: murderpedia
This site contains affiliate links. We may, at no cost to you, receive a commission for purchases made through these links