Thomas Quick | Serial Killer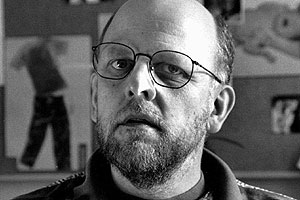 Thomas Quick
Born: 04-26-1950
---
Serial Confessor
Swedish Serial Killer
Crime Spree:
Death:
---
Thomas Quick was born Sture Bergwall in 1950 in Korsnäs, Falun, Sweden. He is a child molester and alleged serial killer, with over 30 murder confessions (although only eight convictions). He has confessed to committing murder and rape, victimizing mainly men in Sweden and Norway, with the first known murder committed when he was 14 years old. He changed his name, adapting the first name from that of his first victim, Thomas Blomgren, and surname Quick, his mother's maiden name. According to his autobiographical book, Thomas Quick claims he was abused by his father as a child, a fact his brother firmly denies.
With no technical evidence, the only evidence police have held on Thomas Quick is his own confessions, and elements in these confessions that have been judged to match classified facts from the police dossiers on the crimes in question (e.g. clothing and birthmarks of victims).
The credibility of Quick's confessions has been widely debated in the Swedish media. Critics of these confessions and the trials claim that Thomas Quick never murdered anyone, but that he is a compulsive liar.
In December 2009 Thomas Quick recanted his confessions, and denied taking part in any of the murders for which he was convicted. Quick then changed his name to his baptismal name Sture Bergwall
The Convictions of Thomas Quick
In 1990-1991 Quick was sentenced to lengthy prison terms for armed robbery, and consigned to closed psychiatric care. During therapy he confessed to some 20 murders committed in Sweden, Norway, Denmark and Finland between 1964 and 1993.
One of his confessions led to the solving of an 18 year old murder considered to be unsolvable, and another to the informal solving of a murder in Växjö in 1964. The 1964 crime had passed the then Swedish 25-year limit of punition, but with the information given by Thomas Quick the murderer was considered to be found; his story matched information that had never been published about the crime.
Over time, Quick was convicted of eight murders at six different trials:
Charles Zelmanovits, Piteå 1976, Sentence in 1994 – no forensic evidence but a confession.

Johan Asplund, Sundsvall, 1980, Sentence in 2001 – No body, no forensics but confession.

The Stegehuis couple, Appojaure, 1984, Sentence in 1996 – No forensics, but Quick gave information regarding facts which had never been disclosed to the public. This has been put into question later, as Quick had been party to all information before the trial.

Yenon Levi, tourist from Israel, Rörshyttan, 1988, Sentence in 1997 – No forensic evidence, but statements included in Quick's testimony were matched against undisclosed police facts. Later on, this has been questioned for reasons similar to the Stegehuis case.

Therese Johannesen, Drammen, Norway, 1988, Sentence in 1998 – No forensic evidence.

Trine Jensen, Oslo, 1981, Sentence in 2000 – No forensic evidence.

Gry Storvik, Oslo, 1985 – No forensic evidence, confession; the semen found in victim did not belong to Quick.
(In Sweden a defendant always gets access to the full police investigation before the trial.)
Psychiatric Confinement
Quick's confessions and subsequent withdrawal of confessions
In the years following 1990, when Thomas Quick was sentenced to closed psychiatric confinement, he confessed to several unsolved murders.
His first murder, according to his own accounts, occurred in Växjö in 1964, when Quick was only 14 years old. The victim, Thomas Blomgren, was described by Thomas Quick as being the same age but not as strong and tall as himself. The second alleged victim was Alvar Larsson, whom Quick claimed to have murdered at Sirkön in the lake Åsnen outside the town of Urshult. According to Quick's sister he never left Falun at the time of this murder.
The credibility of Quick's confessions had been widely debated in the Swedish media since 1993, up until 2008, when Quick withdrew all of his confessions.
There have been consistent doubts about the reliability of his statements, and some of his confessions have been proven to be fabrications—in some cases the victims have turned up, alive and well. Another dubious circumstance is the fact that no witnesses have ever testified to seeing Thomas Quick in the proximity of any of the crime scenes, even though more than 10,000 people were interviewed for intricate details.
Compulsive Liar
Critics of these confessions and the trials claim that Thomas Quick never murdered anyone, but that he is a compulsive liar. Among the critics are the parents of a child he confessed to having murdered in the late 1970's. In response to these accusations, Thomas Quick himself wrote an article for the Swedish newspaper Dagens Nyheter in 2001, in which he said that he refused to cooperate further with the authorities concerning all open murder investigations.
In November 2006, Thomas Quick's trials were reported to the Swedish Chancellor of Justice by retired lawyer, Pelle Svensson, on the behalf of two relatives of a murder victim who wish to have the trials declared invalid.
Several principals in the fields of law and psychiatry, among them Swedish police professor Leif G. W. Persson, journalist and writer Jan Guillou and secret sources in the Swedish police all claim that Quick is mentally unstable, but not guilty in many, if any, of the crimes to which he has confessed. They describe the handling of the Thomas Quick cases as the "most scandalous" chapter of Scandinavian crime history, branding it as glaring incompetence, naivete and opportunism within the police and judicial system.
Thomas Quick
Thomas Quick withdrew all of his confessions in 2008 during the taping of a TV documentary. Quick's attorney now contends that the Prosecution withheld important investigative material from the defense (which the Prosecution adamantly denies). Quick's attorney also maintains that his client is mentally ill and had been under the influence of narcotics prescribed by a doctor when he confessed to the killings.
Thomas Quick, now Sture Bergwall, recanted his confessions, and requested that the Svea Court of Appeals order new trial for the murder case of Yenon Levi at Rörshyttan. In December 2009, the court of appeals granted a retrial of the Yenon Levi case. As the prosecutor found that the evidence was not sufficient, Quick moved for a judgment of acquittal, and was acquitted in September 2010.
Quick's defense counsel also declared his intention to ask for a retrial of the Therese Johannesen case, claiming that Quick has an alibi for the day when Therese Johannesen was abducted and murdered. SKL (Statens kriminaltekniska laboratorium, State Forensic-Technical Laboratory) found in March 2010, that two forensic objects which the prosecution had claimed were bone fragments, were in fact small pieces of charred wood.
In the end, Thomas Quick was permanently sentenced to closed psychiatric confinement.
source: murderpedia | wikipedia
This site contains affiliate links. We may, at no cost to you, receive a commission for purchases made through these links