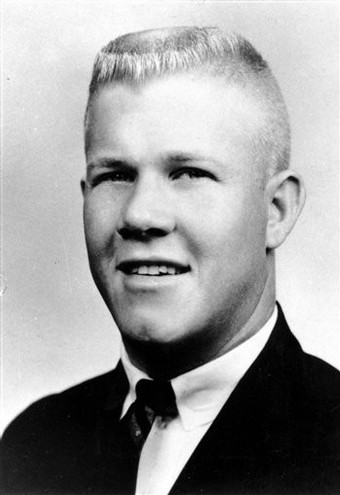 Charles Joseph Whitman
Born: 06-24 -1941
---
The Texas University Tower Sniper
Mass Murder
Crime Spree: August 1, 1966
Death: 08-01-1966
The Sniper
Charles Joseph Whitman, who will now always be remembered as the "University of Texas Tower Sniper", who killed 18 people and wounded 31 others, was born in Lake Worth, Florida, on June 24, 1941. He was the oldest of three sons of Margaret and Charles A. Whitman, Jr.
Charles attended Sacred Heart grade and junior high schools, was an Eagle Scout at twelve. He graduated from St. Ann's High School in West Palm Beach in 1959.
Charles enlisted in the Marine Corps on July 6, 1959, and was stationed for a year and a half at Guantánamo Bay, Cuba. He passed a test to enter officer training, was sent to a preparatory school in Bainbridge, Maryland, and then to the University of Texas at Austin in September 1961 to major in engineering.
Charles Joseph Whitman Weds
While in Texas, Charles met Kathleen F. Leissner, and they were married on August 17, 1962, at Needville, Texas, her hometown. Because of low grades in officer training he was ordered back to duty as an enlisted man in the Marine Corps on February 12, 1963.
While still in the service Charles attended East Carolina State College in the summer of 1964. He was discharged on December 4, 1964, and returned to Austin, where he reentered the University of Texas in the spring of 1965 to study architectural engineering. He also worked part time and was a scoutmaster.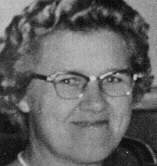 In the spring of 1966 his mother left his father and moved to Austin to be near her eldest son and his wife.
Charles Joseph Whitman's Depression
In 1966, Charles Joseph Whitman sought medical and psychiatric advice at the university health center. While there, John discussed his depression with the University's doctor, Jan Cochrun, who prescribed Valium and recommended he visit campus psychiatrist Maurice Dean Heatly.
On March 29, 1966, Charles met with Heatly and spent an hour explaining his frustration with his parents' separation and his increasing strains at work and school.
During the interview, he made a remark about feeling the urge to "start shooting people with a deer rifle" from the University tower. Heatly noted that Whitman was "oozing with hostility", yet never returned.
Charles Joseph Whitman mentioned the visit with Heatly in his final suicide notes, saying that it was to "no avail". By the summer, Whitman was prescribed Dexedrine.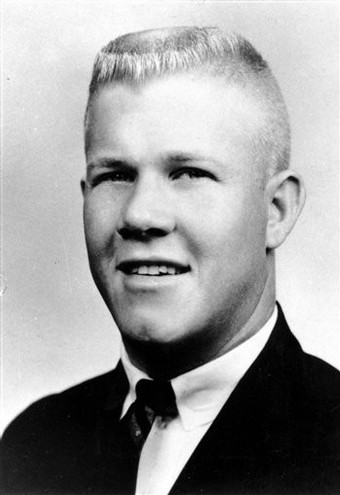 A Tumor On The Brain
Although Charles Joseph Whitman had been prescribed drugs, the autopsy could not establish if he had consumed any prior to the attacks. However, it was revealed during the autopsy that Whitman had a cancerous glioblastoma tumor in the hypothalamus region of his brain. Some have theorized that it may have been pressed against the nearby amygdala, which can affect emotive passion. This has led some neurologists to speculate that his medical condition was in some way responsible for the attacks.
Fr. Leduc met with Whitman for the last time two months prior to the shootings and said that Whitman had confided that he had lost his faith.
After the attacks, a study of Whitman's journal, which he kept religiously, showed him lamenting that he had acted violently towards Kathy, and that he was resolved not to follow his father's abusive example and to be a good husband.
However, close friends of Whitman's, later told the Department of Public Safety that he had confided in them that he had struck Kathy on three occasions.
On July 22, Charles visited the University of Texas tower observation deck with his brother.
article continued below
WickedWe Recommends:
The Texas Tower Sniper
The Texas Tower Sniper: The Terrifying True Story of Charles Whitman, a young man who struggled to control his inner thoughts and temper. His life had started to unravel and he needed to put an end to his trajectory. He wasn't going to slide into mediocrity. He wouldn't go silently into suicide and oblivion. The world needed to know his name and what he was truly capable of, for the rest of time.
The Texas Tower Sniper is a chilling account of one of the largest campus shootings in American history. Ryan Green's riveting narrative draws the reader into the real-live horror experienced by the victims and has all the elements of a classic thriller. (Amazon)
And Then The Day Arrived
During the pre-dawn hours of August 1, 1966, Charles Joseph Whitman killed his mother in her apartment and his wife at their residence. Later that same morning, around 11:30, he bought a variety of ammunition and a shotgun. He then went to the University of Texas Tower, taking with him a footlocker, six guns, knives, food, and water.
After clubbing the receptionist on the twenty-eighth floor to death, about 11:45 a.m., he killed two more people and wounded two others who were coming up the stairs from the twenty-seventh floor.
On the observation deck of the tower, at an elevation of 231 feet, Charles Joseph Whitman then opened fire on persons crossing the campus and on nearby streets, killing ten more people and wounding thirty-one others.
Police arrived and returned his fire, while other policemen worked their way into the tower.
Several of the dead and wounded were moved to cover, by students and other citizens, while the firing continued.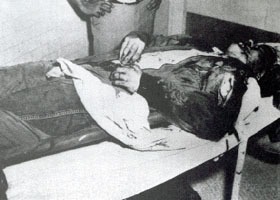 Snipers In Their Own Right
At 1:24 p.m. police and a deputized private citizen reached the observation deck, where police officers Ramiro Martinez and Houston McCoy shot and killed Charles Joseph Whitman.
Altogether, seventeen persons were killed, including Whitman. thirty-one others were wounded in one of the worst mass murders in modern United States history.
Charles Joseph Whitman's body was returned to Lake Worth, Florida, for burial.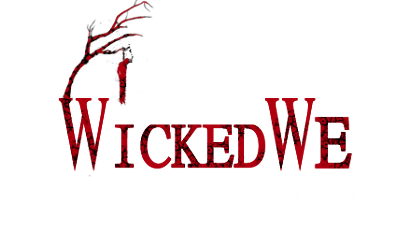 source: resurrecting murder | murderpedia | findagrave | http://behindthetower.org | wikipedia | pennlive
This site contains affiliate links. We may, at no cost to you, receive a commission for purchases made through these links