James Holmes
And The Massacre of Many
James Holmes is the admitted perpetrator of a mass shooting that killed 12 people at a Century movie theater in Aurora, Colorado, on July 20, 2012.
He had no known criminal record prior to the shooting.
James Holmes was hospitalized after attempting suicide several times while in jail in November 2012. He was held without bail and entered a plea of not guilty on March 12, 2013.
His attorneys had been expected to enter a plea of diminished capacity (which differs from an insanity plea), but they told the presiding judge in the preliminary hearing that they were not ready to decide on such a step yet, and needed more time to peruse and review the massive documentation on the case.
Colorado State District Court Judge William B. Sylvester, who was the trial judge overseeing the preliminaries, was also concerned about moving too fast in proceeding to the arraignment, which could possibly produce further issues supporting an eventual appeal.
A Plea of Not Guilty by James Holmes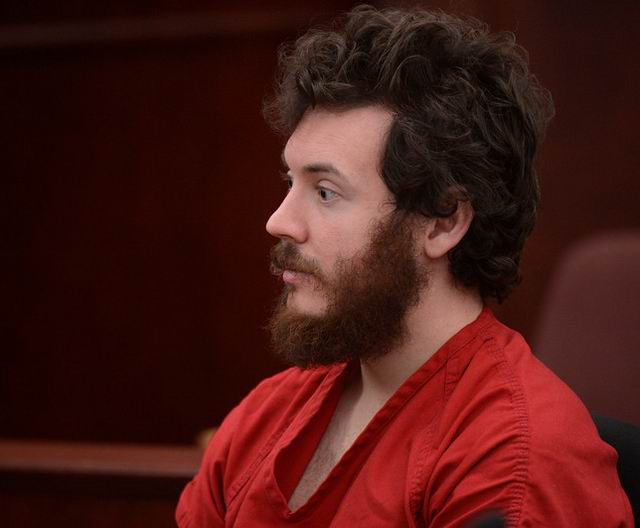 On March 12, 2013, a Colorado judge entered a plea of not guilty when James Holmes' attorney claimed that his client was not prepared to enter a plea.
On March 27, 2013, Holmes's attorneys said he would plead guilty to avoid the death penalty, but the following day prosecutors said they are not ready to accept the offer.
The following Monday, prosecutors said they would seek the death penalty. He pleaded not guilty by reason of insanity on June 4, 2013, which the judge accepted. The trial was scheduled for February 3, 2014.
The Life of James Holmes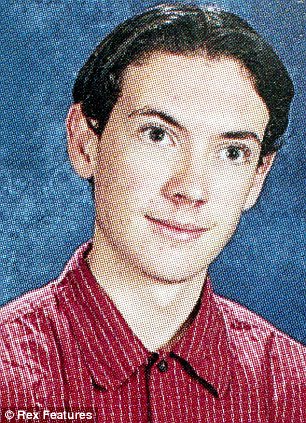 James Eagan Holmes was born on December 13, 1987 in San Diego, California. His father is a mathematician and scientist with degrees from Stanford University, UCLA and UC Berkeley and his mother is a registered nurse. He has one sister.
James was raised in Castroville, California, where he attended elementary school. He played soccer and ran cross-country in high school. James attended a local Lutheran church with his family.
In Aurora, James Holmes lived on Paris Street in a one-bedroom apartment, in a building with other students involved in health studies. In a rental application for another apartment he applied for, he described himself as "quiet and easygoing." He left some digital footprints, like a university email address, an old MySpace photo, a dating profile on Match.com, and a profile on Adult Friend Finder, as well as a resume at the employment website Monster.com.
According to a few sources, James Holmes may have hired prostitutes and left reviews of them on an online message board.
The Education and Career of James Holmes
In 2006, James Holmes worked as an intern at the Salk Institute for Biological Studies where he was assigned to write computer code for an experiment. James, who was described by his supervisor as stubborn, uncommunicative and socially inept, presented his project to the other interns at the end of the internship, but never actually completed it.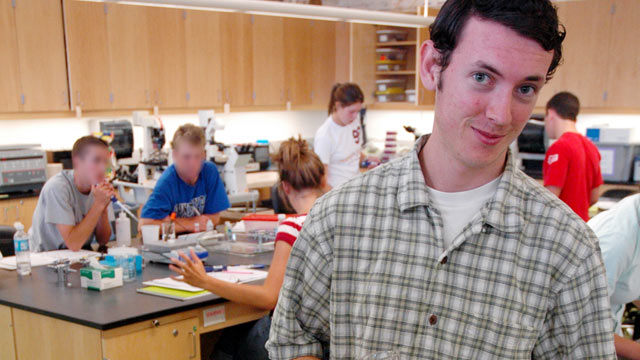 James Holmes wrote of his experiences at the Salk Institute in a college application essay: "I had little experience in computer programming and the work was challenging to say the least. Nonetheless, I taught myself how to program in Flash and then construct a cross-temporal calibration model. Completing the project and presenting my model at the end of the internship was exhilarating."
Things Keep Rolling Right Along For James Holmes
Graduating from Westview High School in the Torrey Highlands community of San Diego in 2006, James Holmes attended the University of California, Riverside (UCR) and, in 2010, received his undergraduate degree in neuroscience with the highest honors. He was a member of several honor societies, including Phi Beta Kappa and Golden Key. According to UCR recommendation letters submitted to the University of Illinois at Urbana–Champaign (UIUC), James graduated in the top 1% of his class with a 3.949 GPA. The UCR letters also described Holmes as "a very effective group leader'' and a person who "takes an active role in his education, and brings a great amount of intellectual and emotional maturity into the classroom."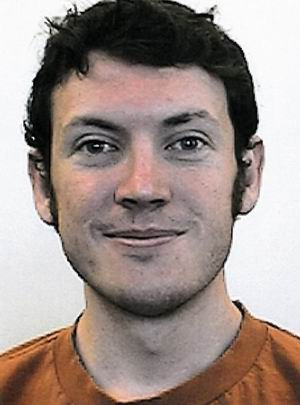 In 2008, James Holmes worked as a counselor at a residential summer camp in Glendale, California, that catered to needy children aged 7–14. There he was responsible for 10 children and had no disciplinary problems.
Offers Abound for James Holmes
In June 2011, James Holmes enrolled as a Ph.D. student in neuroscience at the University of Colorado Anschutz Medical Campus in Aurora. He received a $21,600 grant from the National Institutes of Health. James also received a $5,000 stipend from the University of Colorado, Denver. Though Holmes received a letter of acceptance to UIUC, where he was offered a $22,600 stipend and free tuition, he declined their offer without specifying a reason. Reviewers of Holmes' application at UIUC remembered his application because he submitted a picture of himself with a llama.
In 2012, James' academic performance declined, and he scored poorly on the comprehensive exam in the spring. The university was not planning to expel him. However, Holmes was in the process of withdrawing from the university. Three days after failing a key oral exam at the university in early June 2012, James Holmes dropped out of his studies without further explanation.
The Aurora Theater Shooting
Events Leading To The Shooting
Holmes' defense attorneys claimed in a motion he was a "psychiatric patient" of the medical director of Anschutz's Student Mental Health Services prior to the Aurora shooting. However, the prosecution disagrees with that claim. Four days after the release of the defense attorney's motion, the judge required this information to be blacked out. CBS News later reported that James Holmes met with at least three mental health professionals at the University of Colorado prior to the massacre.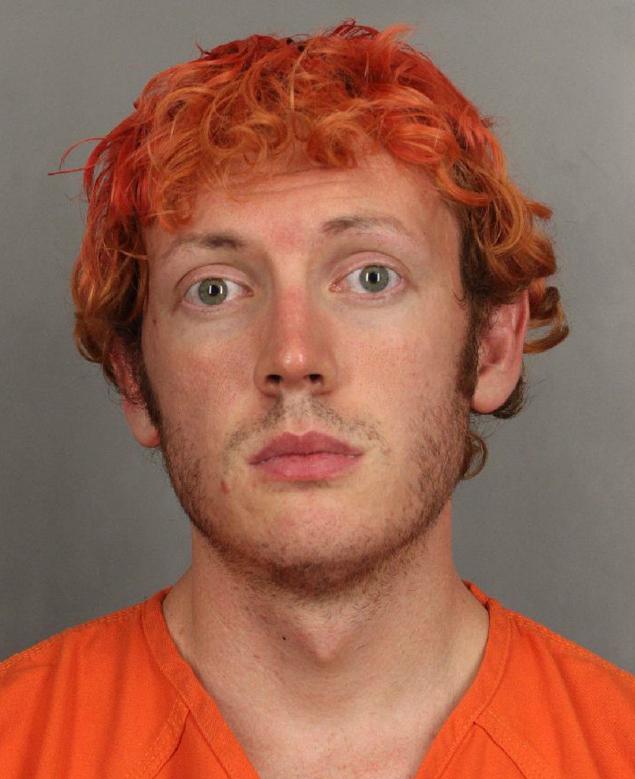 One of James Holmes psychiatrists suspected, prior to the shooting, that James suffered from mental illness and could be dangerous. A month before the shooting, Dr. Lynne Fenton reported to the campus police that he (James) had made homicidal statements which indicated he was a threat to the public.
Despite the fact that she was seeing him as a patient, she decided not to hospitalize him for saying 'he wanted to kill people.' Her reasoning is unknown.
People Were Growing Afraid of James Holmes
Other acquaintances also feared James Holmes was violent. Two weeks prior to the shooting, he sent a text message asking a graduate student if they had heard of the disorder dysphoric mania, and warning the student to stay away from him "because I am bad news."
It was reported that James Holmes was a big fan of superheroes, including Batman, and that his apartment was decorated with Batman paraphernalia. "Diggity" Dave Aragon, an actor from MTV television series Pimp My Ride, stated that James Holmes called him twice the month prior to the shooting. Aragon is the writer, director, and star of an upcoming film entitled The Suffocator of Sins, which has a plot that involves a vigilante who shoots criminals, and Aragon claimed that Holmes showed interest in his movie's trailer.
 Prior To The Shooting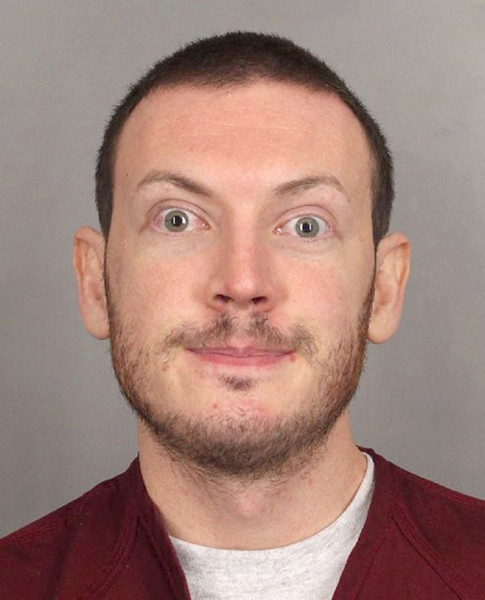 On May 22, 2012, Holmes purchased a Glock 22 pistol at a Gander Mountain shop in Aurora, and six days later bought a Remington Model 870 shotgun at a Bass Pro Shops in Denver. On June 7, just hours after failing his oral exam at the university, he purchased a Smith & Wesson M&P15 semi-automatic rifle, with a second Glock 22 pistol following on July 6. All the weapons were bought legally.
In the four months prior to the shooting, James Holmes also bought 3000 rounds of ammunition for the pistols, 3000 rounds for the M&P15, and 350 shells for the shotgun over the Internet. On July 2, he placed an order for a Blackhawk Urban Assault Vest, two magazine holders and a knife at an online retailer.
James Holmes and The Gun Club
On June 25, less than a month before the shooting, Holmes emailed an application to join a gun club in Byers, Colorado. The owner, Glenn Rotkovich, called him several times throughout the following days to invite him to a mandatory orientation, but could only reach his answering machine.
Due to the nature of Holmes' voice mail, which he described as "bizarre, freaky", "guttural, spoken with a deep voice, incoherent and rambling," Rotkovich instructed his staff to inform him if Holmes showed up, though Holmes neither appeared at the gun range nor called back. "In hindsight, looking back – and if I'd seen the movies – maybe I'd say it was like the Joker – I would have gotten the Joker out of it… It was like somebody was trying to be as weird as possible," Rotkovich said.
The Shooting and The Arrest of James Holmes
On July 20, 2012, police arrested an unresistant James Holmes next to his car behind the Century 16 theater, just moments after the 2012 Aurora shooting, in which Holmes allegedly set off several gas or smoke canisters and then opened fire on the theater audience, killing 12 and wounding 70.
The responding officers recovered several guns from inside the car and the theater. According to two federal authorities, James Holmes had dyed his hair orange and had called himself "The Joker".
Once apprehended, Holmes told the police that he had booby-trapped his apartment with explosive devices before heading to the theater.
Police later confirmed the presence of explosives throughout the apartment.
A High Profile Case
James Holmes was initially jailed at Arapahoe Detention Center, under suicide watch. He was held in solitary confinement to protect him from other inmates, a routine precaution for high-profile cases.
Holmes made his first court appearance in Centennial, Colorado on July 23, before Judge William B. Sylvester. He was read his rights and no bond was given. A mandatory protection order was issued by the judge. The judge appointed a public defender. Holmes said nothing and never looked at the judge. His appearance, which was described as "dazed" and "confused" fueled speculation about his mental state.
On July 30, Colorado prosecutors filed formal charges against Holmes that included 24 counts of first degree murder, 116 counts of attempted murder, possession of explosive devices, and inciting violence. The multiple charges expand the opportunities for prosecutors to obtain convictions. For each person killed in the shooting, Holmes is charged with one count of murder with deliberation and one count of murder with extreme indifference. Holmes agreed in court to waive his right to a preliminary hearing within 35 days.
Is James Holmes Mentally Ill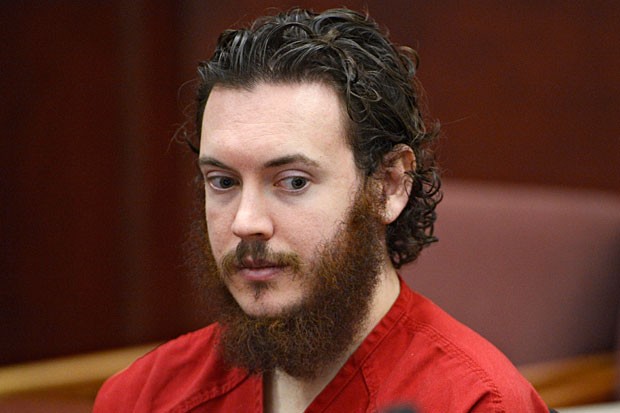 On August 9, Holmes's attorneys said their client is mentally ill and that they need more time to assess the nature of his illness. The disclosure was made at a court hearing in Centennial where news media organizations were asking a judge to unseal court documents in the case.
On September 19, the prosecution filed a motion to add 10 new charges against Holmes and asked to amend 17 others. The additional charges would bring the total counts Holmes faces to 152.
On September 28, court documents released by prosecutors say Holmes was revoked access to the University of Colorado campus because he threatened a professor. The university has said Holmes was denied access to non-public parts of the campus because he had withdrawn from school.
On October 11, 2012, Holmes's attorneys asked Judge William Sylvester to postpone a preliminary hearing scheduled for November. On October 25, the preliminary hearing was set for the week of January 7th 2013.
An Emergency Motion
Holmes' lawyers filed an emergency motion on November 14, 2012 to delay a pre-trial hearing, citing an unspecified condition that has left him unable to appear in court. "As a result of developments over the past 24 hours, Mr. Holmes is in a condition that renders him unable to be present in court for tomorrow's hearing," They requested to delay the hearing, which they received. It was rescheduled for December. Evidently, Holmes made various suicide attempts referred to as "half-hearted" in days before the scheduled hearing on November 15.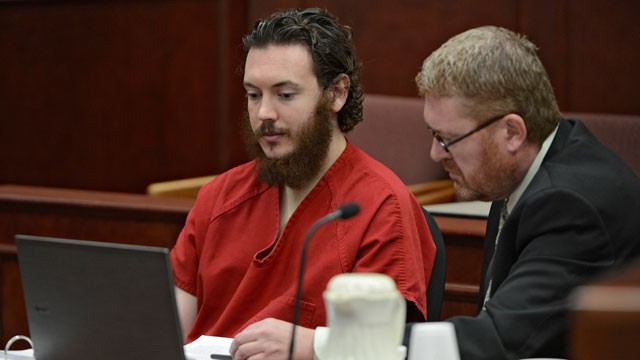 James Holmes returned to court on January 7, 2013 at which 9-1-1 phone call recordings and videos from the cineplex were presented as evidence, information that up until then had not been released.
Holmes' defense team maintained that he is mentally ill. On that same day, it is reported that investigators seized four prescription bottles and immunization records from his apartment when it was searched in July 2012. It was not revealed what the prescriptions were or what they were for. The judge ultimately ruled in October that prosecutors could keep the items.
On January 10, 2013 a judge ruled that evidence is sufficient for Holmes to face trial on all counts with which he has been charged. His plea hearing was delayed until March 2013.
Avoiding The Death Penalty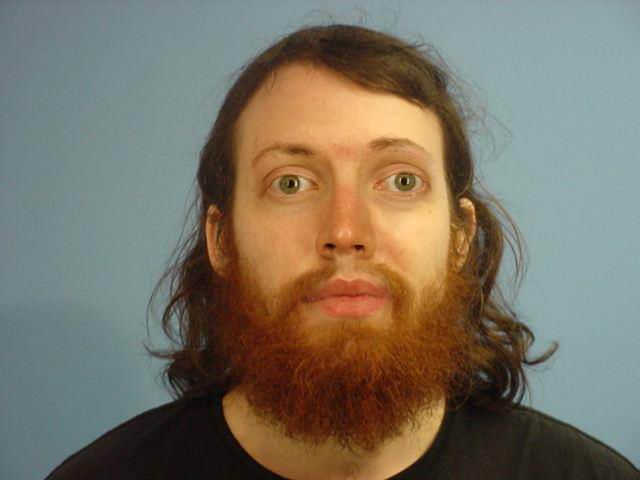 On March 27, 2013, Holmes's attorneys said he would be willing to plead guilty to avoid the death penalty. On March 28, prosecutors said they are not ready to accept Holmes's offer to plead guilty and avoid the death penalty and also criticized the offer as a ploy.
April 1, 2013, prosecutors announced they will seek the death penalty in a trial to start in February 2014. On May 7, 2013, Holmes's attorneys filed their intent for him to plead not guilty by reason of insanity. He will make this change in his plea on May 31.
On May 23, 2013, Holmes's attorneys called the state's insanity-plea rules unconstitutional. The judge has answered those constitutional questions on May 29, 2013. The same day, the judge ruled about the constitutionality of the laws for insanity-plea questioned by Holmes's attorneys, concluding that the laws are not in violation of the Constitution. On June 4, 2013, the presiding judge accepted his plea of insanity defense.
Verdict and Sentencing
However, on July 16, after deliberating for over twelve hours, the jurors found Holmes guilty on all twenty-four counts of first-degree murder, 140 counts of attempted first-degree murder, one count of possessing explosives, and a sentence enhancement of a crime of violence. They began deciding his sentence on July 22. The court expected the sentencing phase to last for one month. Holmes declined to make an allocation statement. On July 23, the jury ruled that Holmes acted in a cruel manner, was lying in wait, and ambushed his victims during the shooting, which constitute as aggravating factors. However, the jurors decided that Holmes did not intend to kill children when he opened fire.
On July 27, Holmes' sister testified that her brother became withdrawn from the family after they moved from Salinas to San Diego during his early teenage years. On July 28, Holmes' father pleaded for his son's life, stating that he is severely mentally ill and does not deserve to die, regardless of his crimes. He displayed photos of camping trips and family vacations with Holmes to the jury. On July 30, Holmes' lawyers made a final appeal to the jurors, urging them to consider mental illness in his sentencing despite their rejection of the insanity defense used in the trial. The appeal for clemency was rejected on August 3, under the basis that mitigating factors such as mental illness did not outweigh aggravating factors such as the number of casualties in the massacre.
On August 7, James Holmes was sentenced to life in prison without the possibility of parole after jurors failed to unanimously agree on a death sentence. One juror was opposed to sentencing Holmes to death due to his mental health issues, while two other jurors were uncertain. Formal sentencing began on August 24 and ended on August 26. On August 26, Samour formally sentenced Holmes to 12 life sentences without the possibility of parole for the murder charges, and an additional 3,318 years for the attempted murder and explosives possession charges. In imposing the sentence, Samour stated for the record that it was "the intention of the court that the defendant never sets foot in free society again," and added that "the defendant deserves no sympathy."
Restitution
On December 4, 2015, Judge Carlos Samour ordered Holmes to pay $955,000 in restitution to the victims. The judgment ordered $851,000 of the restitution to be sent to the state victim compensation fund, and $103,000 to be paid directly to the victims.
Imprisonment of James Holmes
In September 2015, Holmes was moved to the Colorado State Penitentiary in Cañon City. Authorities said they had not determined at which facility Holmes would be ultimately incarcerated and that it was possible he might be moved out of state due to his high profile.
On October 8, 2015, Holmes was assaulted by another inmate, identified as Mark Daniels, who was convicted of auto theft. Daniels attacked Holmes after a prison guard inadvertently opened a gate separating the two of them; he struck Holmes twice before being subdued by prison staff. At the time, Holmes was not allowed interaction with other inmates. As a result of the attack, he was secretly transferred to an undisclosed location out of the state. According to the inmate locator on the Federal Bureau of Prisons website, Holmes is incarcerated at USP Allenwood in Gregg Township, Union County, Pennsylvania. The exact reason for the transfer to federal custody is not known for certain but seems to be at least in part due to a heightened need for security.
RELATED: COLD CASE FILE – WHO REALLY KILLED BERNICE MARTIN AND WHY
credit murderpeda / wikipedia