Tooba Yahya | Honor Killing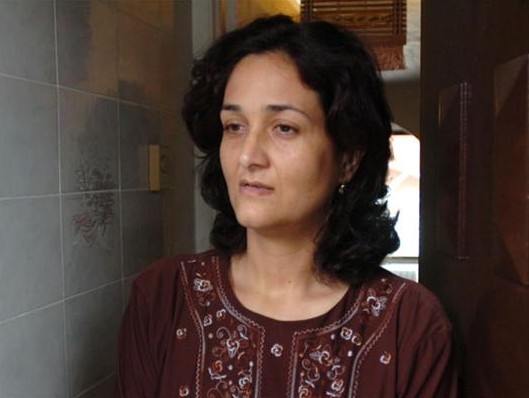 Tooba Yahya
---
The Shafia Family Murders
Honor Killing
Crime Spree: June 30, 2009
The Shafia Family Murders took place on June 30, 2009 in Kingston, Ontario. Shafia sisters Zainab, 19, Sahar, 17, and Geeti, 13, along with Rona Amir Mohammed, 50, were found dead inside a car that was discovered underwater in front of the northernmost Kingston Mills lock of the Rideau Canal on the same day.
Zainab, Sahar, and Geeti were daughters of Mohammad Shafia, 58 and his wife Tooba Mohammad Yahya, 41. The couple also had a son Hamed, 20. Rona, who was herself infertile, was the first wife of Mohammad Shafia in their polygamous household.
On July 23, 2009, Mohammad, Tooba Yahya, and Hamed were arrested on charges of four counts of first degree murder and conspiracy to commit murder under the guise of 'honor killing'. They were found guilty of all four counts by the jury in January of 2012. The trial, which took place at the Frontenac County Court House, was believed to be a first in Canada conducted in four languages – English, French, Dari and Spanish.
Tooba Yahya
The trial garnered media attention in Canada for several months, and raised the debate over Canadian values, honor crimes, and protection of vulnerable immigrant groups.
Background
The Shafia family left Afghanistan for neighboring Pakistan in 1992. From there they moved to Australia then to the United Arab Emirates for over a decade, where Mohammad Shafia had made a fortune in Dubai real estate. They immigrated into Canada and settled in the Saint-Léonard borough of Montreal in 2007.
In 1979 or 1980, Mohammad Shafia married Rona Mohammed, who was infertile and unable to have children. In 1989, he took Tooba Yahya to be his second wife in a polygamous marriage, and she gave birth to seven children, though Rona played a crucial role in their upbringing and raised the children as if they were her own. When the family immigrated to Canada, Rona was presented as an aunt. Except Rona, the rest of the Shafia family practiced Shi'a Islam.
According to a family member's interview, Rona was trapped in an abusive, loveless marriage, trying in vain to convince her husband to grant her a divorce. Rona's siblings claimed that she feared for her life during the days leading up to her death. Tooba Yahya, the second wife, allegedly said to Rona "You are a slave, you are a servant." Reportedly, the Shafia's held all of Rona's identity documents, including her passport, so Rona believed she could not flee to another country, where she had relatives. It was reported that Rona came to Canada as a domestic servant on a visitor's visa and the "[visa's] renewal held over her head like an ax ready to fall" by her husband and co-wife.
They also stated that the family's eldest daughter Zainab's relationship with a Pakistani boy was a source of much anger for her father, and they claimed to have overheard the father's threats to kill her.
With parents Mohammad Shafia and Tooba Mohammad Yahya, and eldest son Hamed Shafia all in custody during the trial, the remaining Shafia children (two girls and a boy) are being cared for under social services.
Investigation
On June 30, 2009, a black Nissan Sentra with a broken left taillight was spotted submerged at the Kingston Mills locks, with four female bodies found inside. Mohammad Shafia was at the Kingston Police station to report that four of their family – three teenage daughters and a purported aunt – were missing. Police initially believed that it was a tragic, if bizarre, accident, and first categorized it as a "sudden death investigation".
However, authorities soon learned that Hamed had reported an accident with the family Lexus SUV in an empty parking lot early that same morning in Montreal. Despite their suspicions, the authorities did not have "reasonable and probable grounds" or sufficient evidence to ask a judge for a search warrant. Kingston Police Det. Steve Koopman, the liaison with the Shafia family, managed to gain the Shafia's consent so that they could view the Lexus. After assessing the damage on both vehicles, police theorized that the Lexus was used to ram the Nissan into the locks.
It has been reported that the Shafia family purchased the used Nissan Sentra for CAD$ 5,000 one day before the family left Montreal for Niagara Falls.
The Simple Truth
The Crown alleges the four family members were killed because Sahar and Zainab Shafia were thought to have dishonored the family by having boyfriends and living a modern lifestyle.
Laarhuis argued that the victims were under the tight control of Yahya and Mohammad Shafia, noting that all four expressed a desire to leave the family's home. Tooba Yahya denied this was true.
The Trial of Tooba Yahya
Jury selection began on October 11, and the trial officially began on October 20. The trial was presided over by Ontario Superior Court Judge Robert Maranger.
The Verdict
On January 29, 2012, the jury completed its deliberation after 15 hours and reached a verdict of guilty, four counts of first degree murder for each of the three defendants. First degree murder carries an automatic sentence of life in prison without a possibility of parole for 25 years.
Media Coverage of the Shafia Murder Trial
The coverage of the Shafia murder trial was widespread, often being on the front page of newspapers and the top story in TV newscasts. Since the case involved Afghan Canadians, questions arose as to whether or not it is correct or even appropriate to call the murders honor killing or simply domestic violence.
While the judge who deliberated on the case referred to the act simply as murder, the media chose a different course when it called the murder honor killing. Across media outlets, the murder was framed as such.
A publication ban placed on the case prevented the media from naming the four children that are still alive.
Tooba Yahya was sentenced to life in prison without a possibility of parole for 25 years on January 29, 2012
source: murderpedia |wikipedia
This site contains affiliate links. We may, at no cost to you, receive a commission for purchases made through these links