Derrick Todd Lee | Serial Killer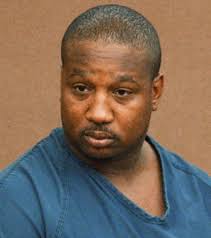 Derrick Todd Lee
Born: 11-05-1968
---
A Killer in Baton Rouge
American Serial Killer
Crime Spree: 1992-2003
Death: 01-21-2016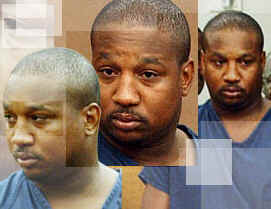 Derrick Todd Lee was born November 5 in 1968 in St. Francisville, Louisiana. He was born to Samuel Ruth and Florence Lee. Samuel Ruth left Florence soon after Derrick was born. For Florence and the children, having Ruth out of the picture was good. He suffered from mental illness and eventually ended up in a mental institution after being charged with the attempted murder of his ex-wife. Florence later married a man named Coleman Barrow.
Derrick Todd Lee
Young Derrck had an IQ of about 75, so school was a struggle. He did play in the school band for a while and he was a peeping tom by the time he was eleven. He'd been caught peeping into the windows of girls in his neighborhood more than once and was something he continued to do as an adult. He also enjoyed torturing dogs and cats.
The Teen Years
At the age of 13 Derrick Todd Lee was arrested for burglary. He was already known to the local police because of his voyeurism and at 16 he was arrested for pulling a knife on a boy during a fight. Now charged with attempted second-degree murder, his rap sheet was steadily growing.
At age 17, and now a highschool drop out, Derrick was once again arrested for being a peeping tom but was, once again, allowed to slip through the cracks of the system and walked away free.
Derrick Todd Lee Gets Married
In 1988 Derrick Todd Lee met and married Jacqueline Denise Sims. They had two children. Not long after, Derrick pled guilty to unauthorized entry of an inhabited dwelling.
Over the next few years Derrick lived a double life. In one life he was a responsible father who worked at his construction job and took his family on weekend outings. In the other life, however, he cruised the local bars, dressed in business fashion and spent time drinking and having extra marital affairs with other women.
Derrick's wife knew about his infidelities, and even about his 'girlfriend', Casandra Green. None the less, she remained devoted to him. She also became used to him being arrested.
Stalking
In June of 1999, Collette Walker, 36, of St. Francisville, Louisiana, filed stalking charges against Derrick after he forced his way into her apartment, trying to convince her that the two of them should date. She did not know him but managed to ease him out of her apartment. He left her with his phone number and suggested that she give him a call.
Days later, a friend who lived close to Collette asked her about Derrrick. She told Collette that she had seen the man lurking around her (Collette's) apartment. On another occasion Collette caught him peeping into her window. She called the police. Then she moved!
Derrick Todd Lee Avoids Prison Again
Life was becoming stressful for Derrick. He was arguing with his 'girlfriend' Casandra (who had by this time given birth to their son) more and more often. In February of 2000 the arguing escalated into violence. Cassandra immediately started proceedings that would prohibit Derrick from coming near her or the baby. That made him all the madder and, three days later, Derrick Todd Lee was accused of attempted first-degree murder after severely kicking and stomping Consandra Green at a bar after an argument. While trying to flee from the police following the incident, Derrick allegedly tried to run over the sheriff's deputy with his car. He was sentenced to two years for the incident.
Derrick Todd Lee was released in February of 2001. He was put under house arrest and was required to wear monitoring equipment.
Breaking The Rules
In May, Derrick was found guilty of violating the terms of his parole by removing the equipment around his ankle that was mandatory he wear. Instead of having his probation revoked, he was given a legal slap on the wrist but he was not returned to prison.
In September of 2001, Derrick was arrested for battery against his wife but the charges were later dismissed.
Following the release of Derrick Todd Lee's vast criminal history, residents of Baton Rouge were shocked that he was never suspected in the Baton Rouge Murders, especially when the focus was changed to a man of color in March of 2003. Moreover, the task force was heavily criticized because Lee had been overlooked after having been brought to their attention by the Zachary Police Department in 2002. The Zachary Police suspected Lee in the murder of forty-one-year old Connie Warner in 1992 and the disappearance of twenty-year old Randi Mebruer in 1998.
Article Continues Below
WickedWe Recommends:
Blood Bath
At the time, three serial killers were working Baton Rouge with a vengeance. One character in particular just kept slithering silently along. That is until his DNA turned on him.
Blood Bath is the true story of Louisiana serial killer, Derrick Todd Lee. From 1992 – 2003, this killer moved with little trouble and slipped constantly between the cracks in the system.
He was a father. A husband. A co-worker. And a killer. Derrick Todd Lee was ultimately convicted of two savage murders and tied to at least seven more.
From the slender trace of DNA that finally nabbed him to the courageous prosecutors who took him down in court, this is the shocking story of a homicidal maniac who reeked havoc all while hiding in plain sight. (Amazon)
DNA Links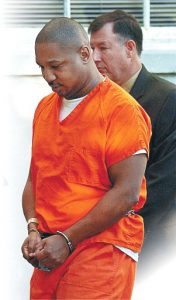 For more than a decade Derrick Todd Lee, also known as the Baton Rouge Serial Killer, circled south Louisiana, picking his victims carefully then pounced on them viciously, slashing them with a knife or using his bare hands to kill them. DNA evidence is what finally put Derrick Lee behind bars.
The Victims
1.  Gina Wilson Green
September 24, 2001 – Gina Wilson Green, 41, worked as a nurse and an office manager for Home Infusion Network. She was found murdered in her home on Stanford Avenue near Louisiana State University in Baton Rouge. According to autopsy reports she had been raped and strangled. Investigators determined that her purse and cell phone were missing. The cellphone was located weeks after her murder in an alley in another area of Baton Rouge. Prior to her murder she told a friend and her mother that she felt as if she was being watched. DNA evidence later tied Lee to her murder.
2.  Randi Merrier
April 18, 1998 – Randi Merrier 28, divorced mother with a three-year-old son was raped, beaten and stabbed to death. She lived in Oak Shadows subdivision in Zachary, Louisiana which is also where her three-year-old son was found wandering around in the front yard the following morning that Randi went missing. Her body has never been found, but evidence found at her home has been connected to Derrick Todd Lee. Randi lived almost next door to Connie Warner who was murdered in 1992.
3.  Geralyn DeSoto
January 14, 2002 – Geralyn DeSoto, 21, from Addis, Louisiana was a student at LSU in Baton Rouge, LA and was planning to attend graduate school in the fall of 2002. On the morning that she was murdered she made arrangements for a job interview later that same day. She wanted to be able to pay for her upcoming tuition. She never made it to the interview. Geralyn was found by her husband dead inside their home. She had been raped, brutally beaten and stabbed to death. Their home was located on Hwy. 1 which is the main road Derrick Todd Lee traveled to and from work at the Dow Chemical Plant in Brusly, Louisiana.
4.  Charlotte Murray Pace
May 31, 2002 – Charlotte Murray Pace, 21, was murdered right before she was to become the youngest student in LSU history to receive her master's degree in business administration. Her roommate found her dead in their Sharlo apartment in Baton Rouge, Louisiana. They moved to their new apartment a week before from a rental home on Stanford Ave., close to where Gina Wilson Green lived when she was murdered. There were signs that Pace put up a powerful fight. Autopsy reports say she had been raped and stabbed over 80 times. DNA evidence linked her murder to Derrick Todd Lee.
5.  Diane Alexander
July 9, 2002 – Diane Alexander, Saint Martin parish, was raped, beaten and strangled inside her home. Her son interrupted the attack and Lee fled the scene. Alexander survived the attack and helped the police put together a composite of Derrick Lee.
6.  Pamela Kinamore
July 12, 2002 – Pamela Kinamore, 44, was a mother, wife and business owner. She had an antique store in Denim Springs, Louisiana and lived in Briarwood Place Subdivision in Baton Rouge. She was kidnapped from her home, beaten, raped and her throat was cut. Investigators did not find evidence that her killer broke into the home. He either came through an opened window or door or she let him enter. Her body was discovered four days after she went missing, concealed under bushes about 20 miles from Baton Rouge in an area called Whiskey Bay. A small silver toe ring that she always wore was missing. Police believe it was taken by Derrick Todd Lee as a trophy.
7.  Trineisha Dene Colomb
November 21, 2002 – Trineisha Dene Colomb, 23, of Lafayette, Louisiana was grieving over the recent loss of her mother when she was kidnapped from her mother's burial site. Her body was found three days after she went missing about 20 miles from where her car was found in Scott, LA. She had been raped and beaten to death. DNA was later linked to Derrick Todd Lee.
8.  Carrie Lynn Yoder
March 3, 2003 – Carrie Lynn Yoder was living in Baton Rouge when she was kidnapped from her LSU apartment, beaten, raped and strangled to death. On March 13, 2003, her decomposing body was found in Whiskey Bay near the same location to where Pam Kinamore's body had been found. Unlike Pam's body, which seemed to be carefully placed and hidden, Carrie's body appeared to have been tossed from the bridge. DNA evidence linked Derrick Todd Lee to her murder.
9.  Connie Warner – Possible Victim
August 23 1992 – Connie Warner of Zachary, Louisiana was bludgeoned to death with a hammer. Her body was found on September 2, near the Capital Lakes in Baton Rouge. No evidence could link Lee to her murder.
source: crime about .com
Derrick Todd Lee
Derrick Lee was tried in August 2004 for the murder of Geralyn DeSoto, who was found dead in her home in Addis, Louisiana. DeSoto had been stabbed numerous times. DNA evidence created a link to Derrick as the murder investigation progressed.
Although eligible for first degree murder charges, the District Attorney elected to try Lee for murder in the second degree, since DeSoto was not sexually assaulted and thus a first-degree murder conviction would be harder to obtain. He was convicted and sentenced to life in prison without the benefit of parole.
One of Lee's victims is believed to have been Mari Ann Fowler, wife of former Louisiana Elections Commissioner Jerry M. Fowler. Mrs. Fowler was abducted on Christmas eve 2002 from a sandwich shop in Port Allen in West Baton Rouge Parish. She was never found and was declared legally dead in 2004.
Lee was convicted on October 14, 2004, for the May 31, 2002 rape and murder of LSU graduate student Charlotte Murray Pace. Lee was sentenced to die by lethal injection.
Derrick Todd Lee Dies
Derrick Todd Lee, 47, died January 21, 2016, at the Lane Memorial Hospital in Zachary, Louisiana. He was transferred there from death row, where he was awaiting execution, for emergency treatment. An autopsy was performed to determine the actual cause of death, revealed heart disease.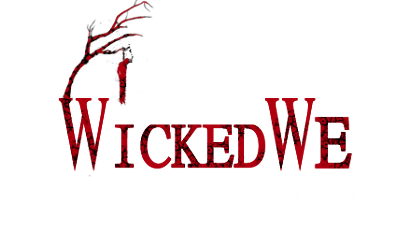 source: murderpedia | crime about .com | wikipedia
This site contains affiliate links. We may, at no cost to you, receive a commission for purchases made through these links