Sef Gonzales – Parricide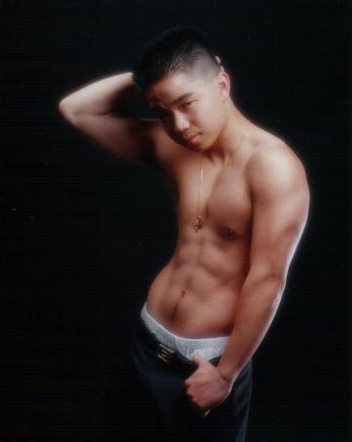 Sef Gonzales is an Australian who was convicted and sentenced in the Supreme Court of New South Wales to life imprisonment for the murder of his father, Teddy, 46, mother Mary Loiva Josephine, 43, and sister Clodine, 18.
The Background of Sef Gonzales
Sef Gonzales was born in Baguio, Philippines to a locally prominent family. After the 1990 earthquake, Teddy and Mary Loiva emigrated to Australia with their two children. Teddy carved out a career as an immigration lawyer. The Gonzales family appeared to be a close-knit family, the parents being strict and devout and having high hopes for their children.
Later court evidence suggested that the Gonzales' were a controlling family who would enforce harsh discipline on their children had they not met their parents' high expectations.
In particular, Teddy and Mary Loiva had hoped that Sef would perform well academically, but he did not fare well in his high school. Nor did he do any better in his university courses. Sef's sister, Clodine, had been sent to Melbourne to complete high school, after her mother disapproved of her boyfriend.
Pathological Liar and Narcissist
Some observed that Sef had a penchant for stretching the truth and outright lying to impress people, with Walter Mitty-like fantasies in which he imagined himself to be a successful businessman, model and singer. (A website supposedly run by the daughter of a family friend, Daisy Diaz, as a "tribute" was in fact set up by Gonzales himself.)
Others have remarked that he had an essentially narcissistic personality and was a compulsive or pathological liar. However, to many people the lies were believable because of his apparent sincerity. He also falsely told friends that he was suffering from cancer.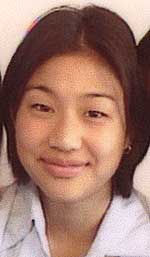 Sef attempted to cover up his academic failure by falsifying results and, when this was discovered by his parents, they had threatened to withdraw certain privileges such as use of his car. At the same time, he had argued with his mother over a girlfriend that she had disapproved of. This, along with the desire to inherit the family's fortune, were established as motives for Gonzales killing his parents and sister.
Parricide
On July 10, 2001, about 4.30pm, Sef Gonzales entered Clodine's bedroom, where she was studying. He was armed with a baseball bat and two kitchen knives he had taken from the kitchen. It was found that Sef compressed his sister's neck, trying to strangle her, struck her at least six separate times to the head with the bat and stabbed her many times with one or both of the knives. He inflicted five major stab wounds to her neck and two major stab wounds to her chest or abdomen. The cause of Clodine's death was the combined effect of the compression of her neck, the blunt force head injuries and the abdominal stab wounds.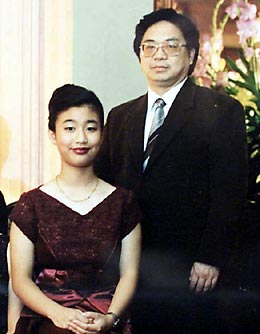 Mary Loiva arrived home about 5.30pm. Immediately upon entering the house, Sef attacked her with one of the kitchen knives in the living/dining room. Gonzales inflicted multiple stab wounds and cuts to her face, neck, chest and abdomen. Her windpipe was completely transected in the attack.
Teddy arrived about 6.50pm. Very shortly after he entered the house, Sef attacked him with one of the kitchen knives and inflicted multiple stab wounds to his neck, chest, back and abdomen. One of the stab wounds penetrated his right lung, another penetrated his heart and another partially severed his spinal cord.
The Cover Up
After killing his family, Gonzales disposed of the knife (or knives) he had used as well as the bat he had used in striking Clodine and the shoes and clothing he had been wearing at the time of committing the murders, which had become blood stained. At some time in the evening, he also spray painted the words "Fuck off Asians KKK" on a wall in the house in an attempt to fool investigating police into believing that his family had been the victims of a hate crime.
Sef Gonzales then drove to a friend's house, arriving there about 8pm. Sef and his friend, Sam Deilio (who neither knew or was told anything about the murders), went to the city, where they went to Planet Hollywood and then to a nearby video games centre. Later in the evening, after dropping his friend off, Gonzales returned home. He called police to say he had discovered the bodies on his arrival at the house, and that he had chased off intruders.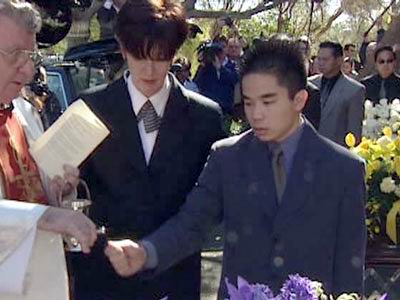 Gonzales attracted sympathy after he sang "One Sweet Day" at the funeral and appeared on television asking for the killers to come forward, saying he wanted justice and offering a reward of $100,000 for information.
The Investigation
However, police investigating the murders began to believe that he was the perpetrator. In December, investigating police were able to disprove Gonzales' first alibi, when they were told of sightings of his car in the driveway at the time of the murders. Gonzales then constructed a second alibi, claiming he had visited a brothel at the time of the murders, but this was proven to be false by the prostitute who he claimed to be with at the time.
Other false trails were the fabrication of an e-mail that implicated a business rival of Teddy in the murders, the fabrication of threatening e-mails, and the staging of an attempted burglary and an abduction. Sef also put a deposit on a $173,000 Lexus, telling the dealership he would be using his inheritance to pay for the vehicle, traded in his parent's car and pawned his mother's jewelry.
The Murder Trial
On June 13, 2002, after advancing two false alibis, police arrested Sef Gonzales and charged him with three counts of murder, holding him in Silverwater Correctional Centre. He was denied access to the family's estate to fund his defence.
The murder trial took place during April and May 2004. Apart from the above-mentioned motives, the trial had revealed that Sef Gonzales had planned the murders for several months before they took place. Initially he intended to carry out an elaborate contamination hoax, searching the Internet for poisonous plants.
The trial also heard of numerous lies to his friends, family and police surrounding his whereabouts at the time of the murders, which some feel was consistent with his characteristic lying.
On May 20, 2004, the jury found Gonzales guilty on the three counts of murder. He was sentenced on September 17 to three life terms without parole, making him one of the youngest "lifers" in Australia. Gonzales is now serving his terms as a maximum security inmate at Goulburn Correctional Centre.
The case, which has since become one of Australia's most notorious murder cases, may draw comparisons to California's Menendez Brothers case.
The Appeal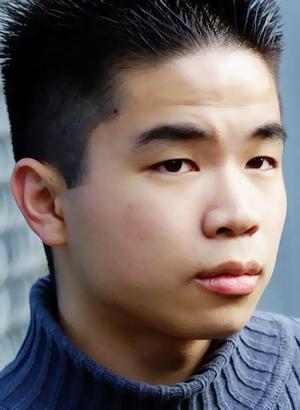 In June 2007, Gonzales was granted approval to appeal his conviction and his sentence. The Supreme Court determined that statements taken from Gonzales by police on the night of the murders may be inadmissible, as he was not cautioned. On 27 November 2007, Sef Gonzales' appeal was dismissed as there had been no miscarriage of justice, and his convictions remained.
Sale of Gonzales Home
The North Ryde house where the murders took place has since been put on the market, arousing controversy in October 2004 when the prospective buyers had not been informed of the events that took place there, finding out from a newspaper only when the balance of the sale value was due.
After this was publicised, the state government made it illegal to sell a house without disclosing murders that took place in it. The agents eventually refunded the deposit on their purchase and the house was re-sold in November 2005 to a buyer who was aware of the house's history for $80 000 less than the initial sale.
credit – wikipedia