Julian Knight | Mass Murder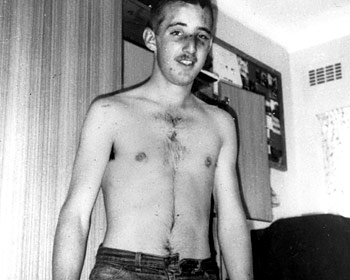 A failed Australian military cadet, Julian Knight shot his way into infamy on August 7, 1987, as he mowed down 7 and wounded 19 on a busy Melbourne street.
After his arrest, the 19-year-old maniac blamed the military for his rampage: "They trained me to kill, and I killed." At one with his role of media star, Julian Knight criticized local police for their slow response to his attack and announced plans to write the definitive account of his rampage, casting himself as the hero.
Julian Knight thought his behavior was a result of being ousted from the Royal Military College, where he was regularly beat up by his fellow cadets who thought he was a wimp. Adding insult to injury, he was rejected by his girlfriend. And, when the gear box of his car blew up, it pushed him right over the edge. Curiously, the killer counted being adopted and not being breast-fed among his list of reasons for his actions.
Julian Knight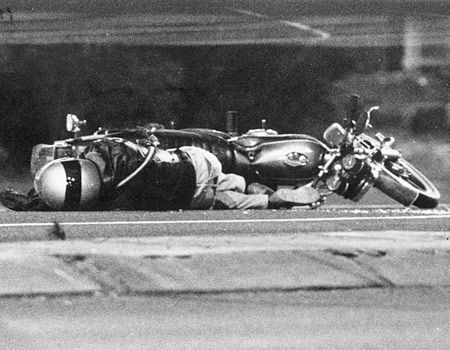 On August 7, at 9:35 p.m., Julian took up his position in the shrubbery on the median strip of Hoddle Street and fantasized that the homeland was being invaded. Armed to the teeth with a Ruger semiautomatic rifle, a Mossberg pump-action shotgun, an M-14 and 200 rounds of ammunition, he started shooting at everything that moved.
After 38 minutes, Knight ran out of bullets and was captured by police. Later he claimed that he had saved a round for himself but lost it, prompting his surrender. Otherwise, he thought he deserved to be praised for his actions. "I performed exactly as my Army superiors would have expected me to perform in a combat situation. In other circumstances I would have gotten a medal for what I did."
As Julian Knight was between 18-21, he was classed as a young adult offender under Victorian law and also because at the time Victoria did not have life without parole, he was given the 27 year minimum for one of the bloodiest massacres in Australian history.
source: murderpedia |