Richard Biegenwald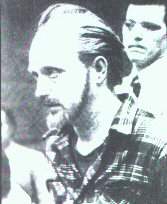 Richard Biegenwald had a childhood filled with beatings and trauma. Very early on Richard displayed psychotic behavior of his own. At five, he set fire to the family house. He was drinking at age eight. At nine, he received electroshock therapy. At eleven, he attempted to set himself on fire. Obviously, from the get go, Richard was headed in all the wrong directions.
State Training School for Boys
Richard was placed in the State Training School for Boys at Warwick, New York. While there he was accused of constant trouble making, theft and inciting other inmates to escape. He was released from custody in time to graduate from the eighth grade, at age sixteen. Richard dropped out of high school and drifted to Nashville, Tennessee. While there, he stole a car and drove it across the states line. He was arrested.
Released from custody a few months later, he stole another car on Staten Island, drove to Bayonne, New Jersey. With a male accomplice, he attempted to hold up a grocery store. In the process, Richard Biegenwald killed the proprietor. Biegenwald and his partner were picked up in Maryland two days later, after firing a shotgun at state troopers who stopped them for speeding.
Richard Biegenwald Sentenced To Life
Richard was convicted of murder and sentenced to life in New Jersey. He served seventeen years before his parole in 1975. Once released, Richard worked odd jobs. He also developed a relationship with a 16-year-old neighbor girl.
The girl was an outstanding student, seemingly 'normal' in all respects. Her parents were stunned when she announced her engagement to Richard, an ex-con that was more than twice her age.
Richard was arrested again. This time for not reporting to his parole officer since mid-1977. He served six more months for a parole violation.
Richard Beigenwald on the Outside Again
Upon release, he found work as a maintenance man, moving his wife to an aging apartment house in Asbury Park, New Jersey. One of their neighbors was Dherran Fitzgerald, a prison acquaintance and career criminal now on parole, sought by police on charges that included shoplifting and interstate gun-running.
On January 4, 1983, the body of 18-year-old Anna Olesiewicz was found behind a restaurant in Ocean Township, north of Asbury Park. Shot four times in the head, the girl was fully clothed and police found no evidence of rape. She had last been seen alive on Labor Day weekend, 1982.
Upon hearing the news, a girlfriend of Biegenwald's wife placed an urgent call to police, fingering Richard as a suspect in the murder. According to the caller, she had accompanied Biegenwald on several trips to the boardwalk, trolling for victims, and he had once shown her a young woman's body hidden in his garage, giving her one of the victim's rings as a present.
Police surrounded the apartment house on January 22, surprising Biegenwald, his wife, and Dherran Fitzgerald. A search of the premises turned up pipe bombs, pistols, a machine gun, knockout drops and marijuana, a live puff adder snake and the floor plans of various local business establishments.
The Canary Starts To Sing
While in custody, Fitzgerald started talking freely, remarking that Richard Biegenwald had once shown him a woman's corpse in the garage, explaining that she had been killed "for business reasons." Fitzgerald had helped bury the victim at the home of Biegenwald's mother, on Staten Island, accidentally uncovering a second dead woman as he was digging the grave.
Following Fitzgerald's leads, police found Ciallella's corpse, cut into three pieces and buried in the yard of a rundown house in the Charleston section of Staten Island. She was not alone. The shallow grave held the remains of another girl, Deborah Osborne, 17. She had disappeared from a Point Pleasant, N.J., bar the previous April.
Another field trip with Fitzgerald brought officers to the grave of 17-year-old Betsy Bacon, shot twice in the head, at a point north of Asbury Park. As the investigation proceeded, new charges were filed against Biegenwald in the murder of prison escapee William Ward, shot five times in the head and buried outside Neptune City, New Jersey.
Richard Biegenwald Suspected of More Murders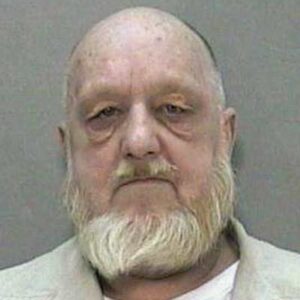 Richard Biegenwald was also suspected, but never charged, in two other killings. One involved the shooting death of John Petrone, an ex-con, unearthed on a remote New Jersey wildlife preserve.
The other case involved Virginia Clayton, 17, abducted and killed on September 8, 1982, her body found three days later, four miles from the site where Petrone was buried.
Richard Biegenwald was indicted by New Jersey authorities on five counts of first-degree murder. Dherran Fitzgerald turned state's evidence, pleading guilty on counts of weapons possession and hindering Biegenwald's arrest (by concealing bodies), receiving a sentence of five years on each count.
Upon conviction of murdering Anna Olesiewicz, Biegenwald was sentenced to death by lethal injection. A second conviction, in the case of William Ward, earned him a sentence of life imprisonment.
The Appeals Began
Richard Biegenwald's first death sentence was overturned, but in January 1989, a new jury sentenced him to death again. The case became a flash point for controversy over the death penalty and his case made it to the State Supreme Court. In August 1991, the sentence was again overturned and Richard Biegenwald was locked away in New Jersey State Prison. He died, at age 67, of natural causes on March 10, 2008.
credit – murderpedia